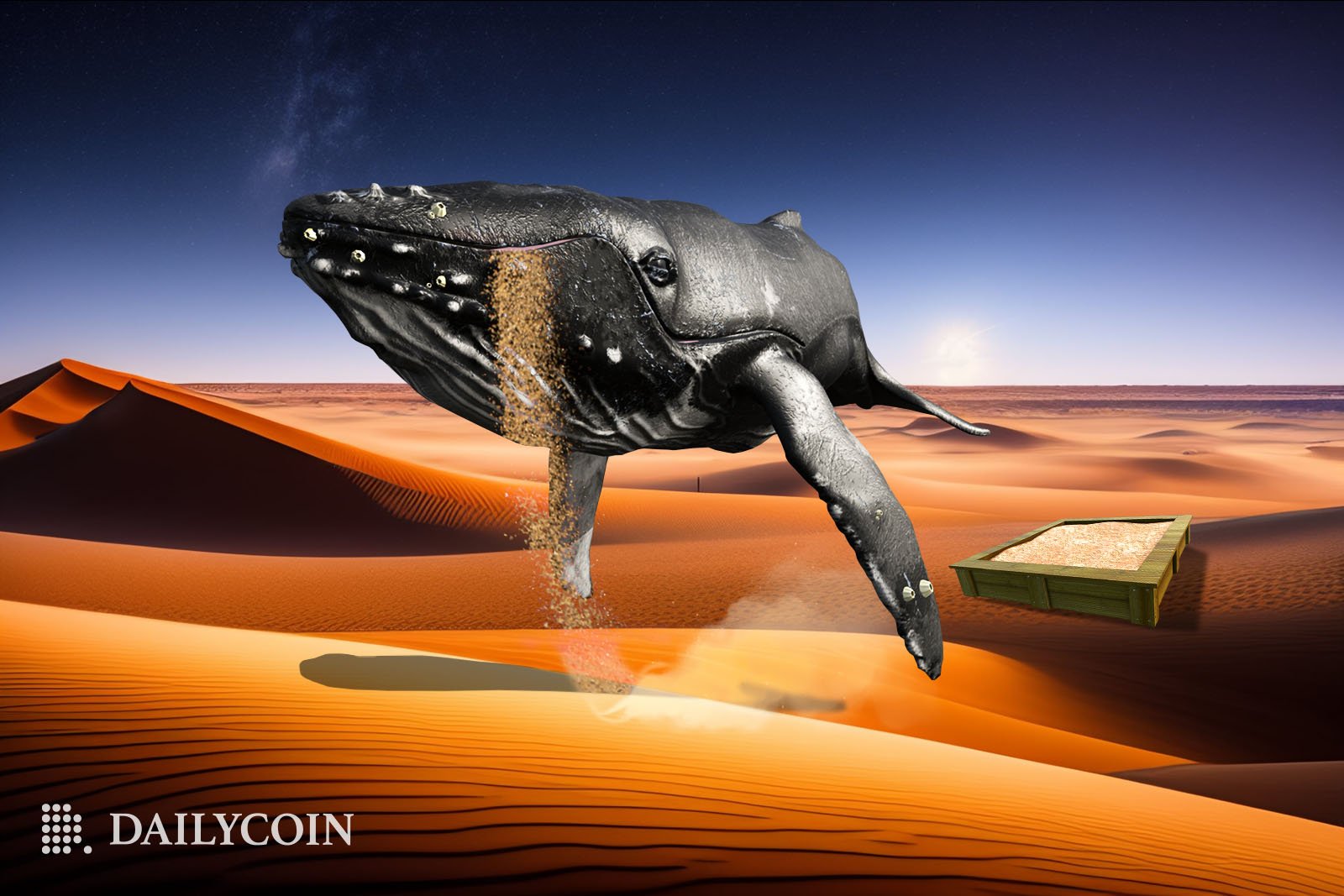 A crypto whale moved $250 million worth of SAND tokens to a new address.
Users feared the whale could be preparing for a sell-off.
The Sandbox is one of the top metaverse platforms this year. However, despite its price performance and high-profile partnership announcements, investor sentiments are turning sour for the virtual playground as whales prepare for a swim.
One whale, in particular, could be looking to make a splash after emptying its entire SAND wallet, valued at hundreds of millions of dollars, to a new address.
Orca-strating Something?
On Wednesday, 29th March, a well-known Sandbox whale moved 409 million SAND tokens, worth almost $260 million, to a new address. As per Santiment, these were the most tokens moved since August 13th, 2022, representing 13.7% of the total token supply.
According to Etherscan, the wallet holder ranks second after The Sandbox Genesis wallet in tokens held. Users fear the whale could be preparing for a major sell-off, given the decrease of big players since the start of the year.
Total Amount of Holders against the total percentage of supply held by Whales. Source: Santiment
On January 1st, top addresses held 77% of the total SAND supply. However, at press time, the number has dropped to 74%, the lowest since the project's inception in 2021.
What Happens if the Whales Sold?
If whales decided to sell off their tokens, SAND's price could incur severe negative impacts, adding to the underperformance of the network last month.
Retail investors' interest in SAND has dwindled despite the discounted rates. Network activity has slowed, and new addresses holding the token have decreased in the last few weeks.
DappRadar's data indicated a 9.55% decrease in Unique Active Wallets (UAW) on The Sandbox. With whales making an exit, it won't be long until others follow.
The Sandbox performance in Q1 2023. Source: DappRadar
However, it's improbable the big players are looking to shift hands because such large amounts are often connected to maintenance procedures. The $260 million wallet move could be part of the recent partnership between The Sandbox and Ledger. 
The collaboration required the metaverse company to recommend Ledger's security solutions to its partners. It's likely the whale is upgrading their wallet's security.
On the Flipside
According to DappRadar, The Sandbox's quarterly trading volume decreased by 36% to $3.5 million since Q4 2022.
SAND has surged 70% this year to $0.635 apiece at press time.
Why You Should Care
The Sandbox is actively working on building new partnerships and rekindling interest with exciting events. With many considering 2023 as the breakthrough year for the metaverse and Web3 gaming projects, the next few months could be crucial for the virtual playground to establish itself.
Read more about The Sandbox's latest developments: 
The Sandbox to Roll Out New Experience with Havas Play 
Binance is bringing AI NFTs: 
Binance's AI NFT Generator Bicasso to Welcome 100K New Users