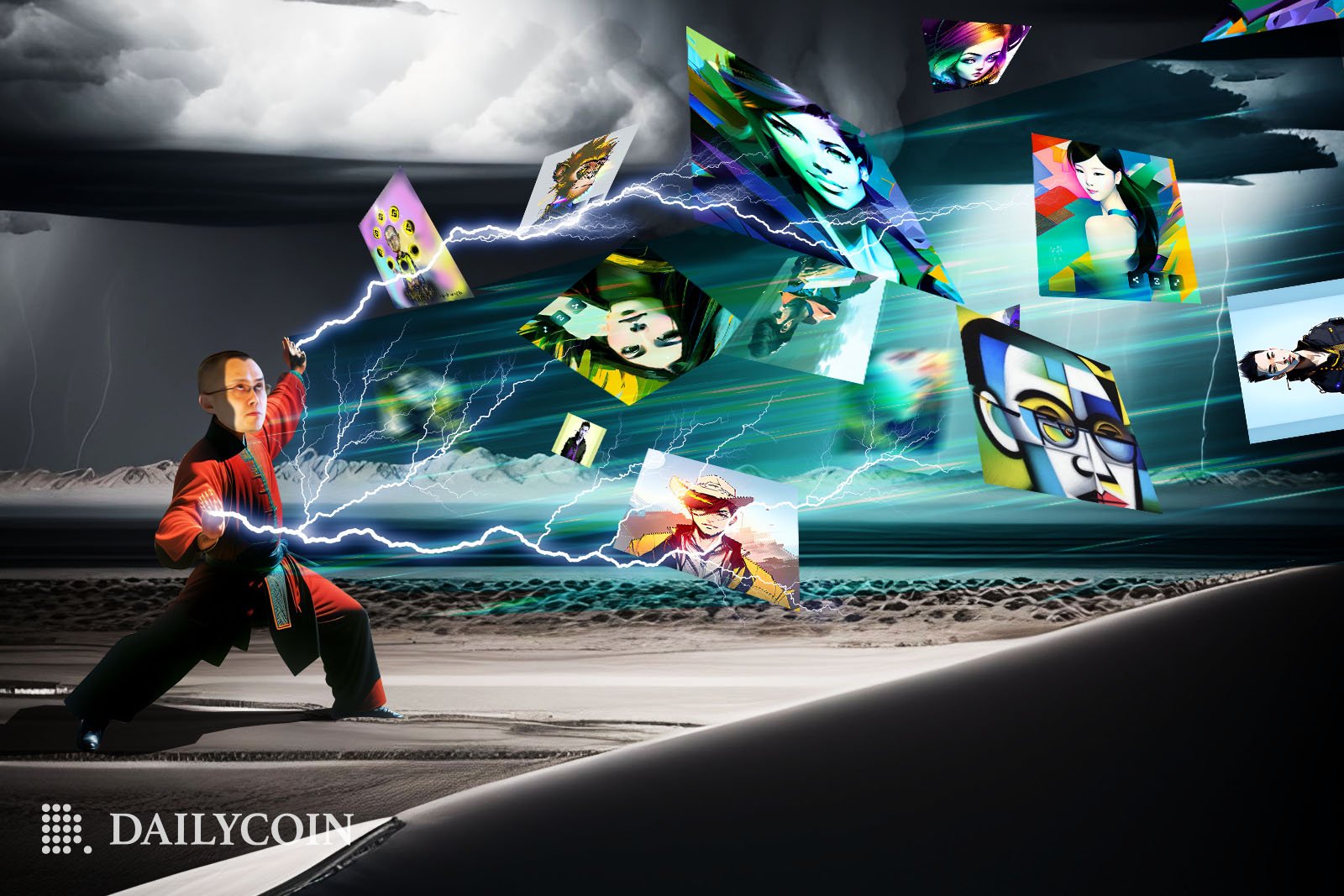 Binance is globally launching its AI Pic Generator, Bicasso, to 100,000 users.
To mark the global launch, Binance is releasing an exclusive NFT collection.
Artificial Intelligence (AI) has taken the world by storm as it finds itself revolutionizing numerous sectors, including Web3. Binance, the world's largest cryptocurrency exchange, recently went viral for releasing Bicasso, a free AI-assisted avatar-making tool, to limited users.
Despite restricted access, Bicasso's website struggled to keep up with heavy user loads, as the test run went trending hours after launch. This time, the Web3 leader is prepared to welcome more users. 
Locked and Loaded
After meeting with profound success in its trial run, Binance is opening its NFT AI service Bicasso, to the world. The crypto exchange will unlock its avatar-making tool for 12 hours from March 29 to March 30 to an additional 100,000 users, for both existing and new users, on a first-come, first-served basis.
Binance first launched the service in beta, allowing limited users to try the tool on March 1. However, demand for the AI NFT generator skyrocketed, with users minting 10,000 NFTs three hours after launch.
To celebrate the global launch, Binance will launch an exclusive Bicasso NFT collection featuring a series of 500 unique AI-generated cats and dogs—users who are part of Binance's referral program will receive them. The Bicasso NFT collection will provide users with perks such as guaranteed access to one free minting opportunity during the global launch and Binance Beta Tester Membership. 
On the Flipside
Binance is facing a potentially fatal lawsuit from a major US regulator. The lawsuit alleges that Binance has been operating illegally in the US.
Why You Should Care
Artificial Intelligence projects have performed exceptionally well since the introduction of platforms like ChatGPT, Midjourney, and more. Binance's project shows the exchange is ready to adapt to trends and leverage them to spread Web3 adoption.
Follow up on Binance's Bicasso test run:
Binance Launches Bicasso AI Pic Generator with Free NFT Mint.
The UK is halting its NFT plans:
Royal Mint NFT Plans Suspended as UK Continues Web3 Backtrack