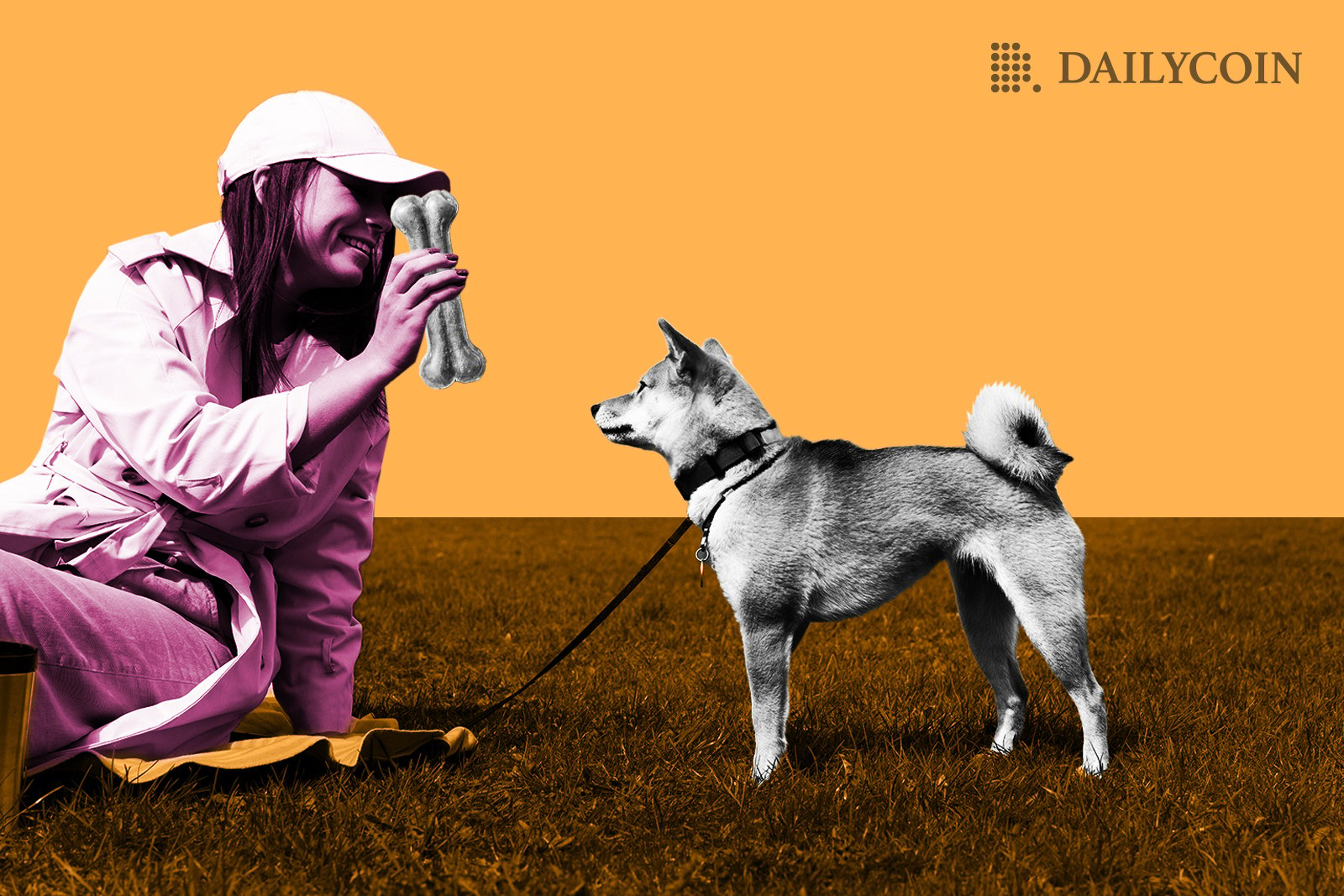 The mega-popular Japanese Kabosu guard dog-themed memecurrency Shiba Inu (SHIB) continues the preparation cycle for its highly-anticipated Layer-2 upgrade. As #Shibarium is trending again on Crypto Twitter this Friday morning, crypto influencer SHIB BPP revealed a new section on the Official SHIB Discord dedicated to Shibarium.
The news section on Discord solely devoted to Shibarium sparked launch date rumors, as the development comes just a day after Shibarium Network's official announcement about Bone ShibaSwap (BONE) being the only token used for gas fees once the Layer-2 launches. The excitement surrounding the launch of Shibarium makes sense, as Unification $FUND recently shared a glimpse of Shibarium's code on GitHub.
BONE Soars Amid Shibarium Anticipation
Even though the superstar memecoin SHIB can't reclaim its crucial resistance line at $0.00001, the total wallet count has been increasing regularly. SHIB has been trading below the key resistance levels since November 9th, 2022.
The Shiba Inu Ecosystem's other token, BONE, recorded 30% gains over the last 30 days. The #116 ranked gas fee token for the upcoming Layer-2 solution restored key support at $1. Shiba Inu's BONE is priced at $1.03, according to CoinGecko.
On top of that, the SHIB community is actively voting for listing BONE on major centralized exchanges, like the leading Binance or the embattled Huobi Global.
Ultimately, there's a bright future for the gas fee token, as the largest Ethereum whales are digging Shiba Inu's BONE. If the developer team delivers their promise to launch Shibarium soon, BONE can easily make a fresh entrance into the TOP 100 cryptocurrencies by market cap.
The SHIB burn rate decreased by 97.46% in the last 24 hours. Only 2.3 million SHIB tokens were set aflame, which converts to just $19.
The two-year-old super-popular memecurrency Shiba Inu is transitioning from an ERC-20 token into a self-sufficient ecosystem. Hence, the success of the project is crucial for retail crypto adoption.