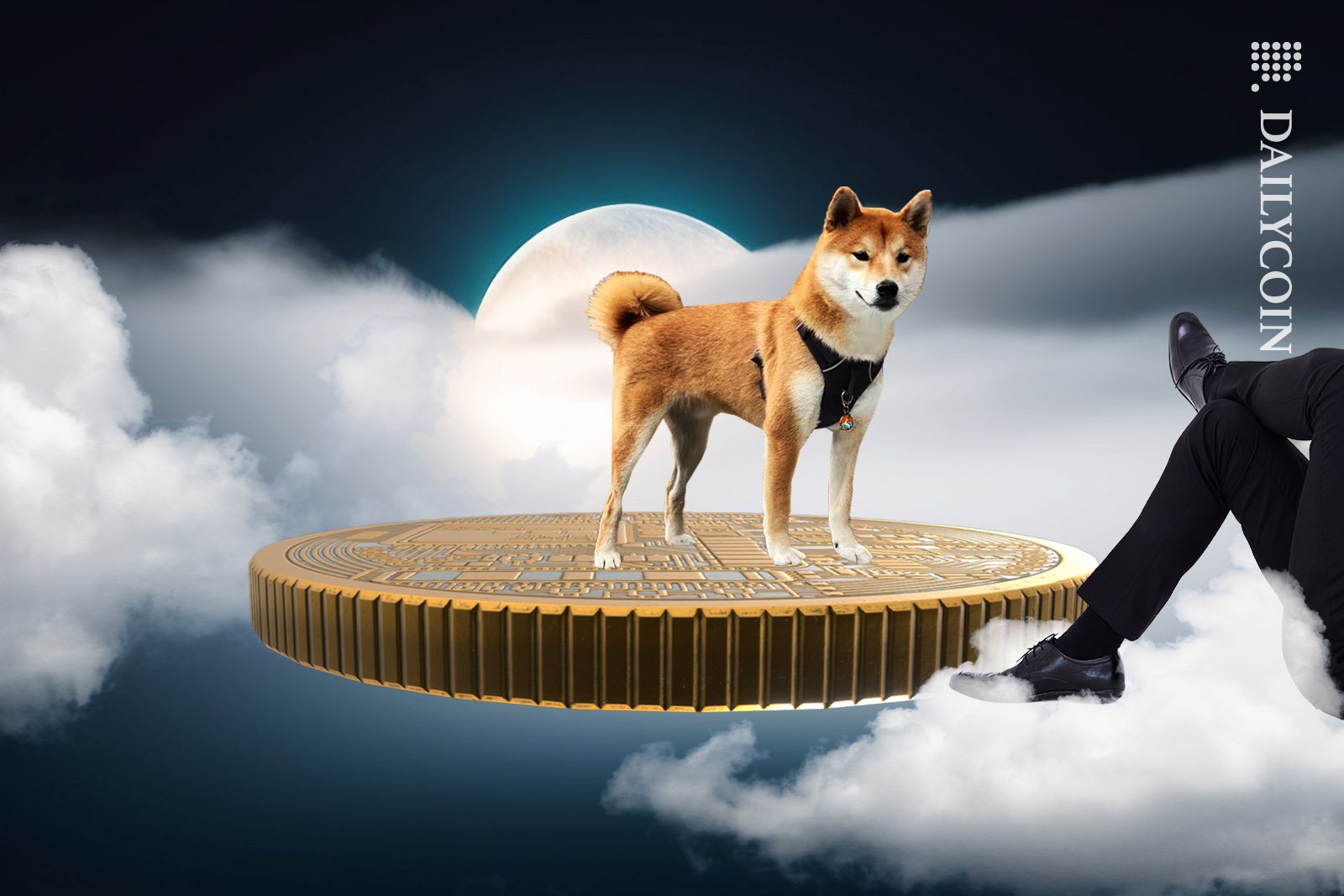 Shiba Inu inked 16.9% in the last week, restoring multiple support lines.
Shibburn catapulted by 6,936% yesterday as BTC touched $30,000.
Shibarium's mainnet launch is due this year with a few preceding steps.
In a recently penned blog post, the mysterious leader of Shiba Inu announced plans to step down from his role at SHIB Token, but not before the completion of ongoing works. Pursuing Ryoshi's vision, the lead dev Shytoshi Kusama explained that many things are still on the checklist.
What's Next Up for Shiba Inu Ecosystem?
First, the new Shibarium physical studio is still the main talking point, as the SHIB Army members can submit their created designs for the Champion NFT hoodie contest. In the latest blog on ShibaSwap, Kusama explained that submissions for this contest are open until the 28th of June, 2023.
Secondly, according to earlier statements, Shiba Inu's Ecosystem expects to see SHIB: The Metaverse by Q4 of 2023. Along with these major projects, two new coins by SHIB Token are set to see the light of day during the journey: $SHI stablecoin and $TREAT. Even though there's no official launch date, bad actors on social media are already using these upcoming product names to set up phishing sites.
Finally, Shy Kusama unraveled that he's working on a "Worldpaper," which will summarize the ongoing activities and clarify what has been done up to this point. Other initiatives include the Shibacon, which Ryoshi mentioned in the "Woofpaper." Shy also mentioned the blockchain version of Shiba Eternity but assured he wouldn't step down as the community leader until "it will no longer be necessary."
Kusama assured the community that he was not a quitter. The community strives towards a fully decentralized self-sufficient blockchain "to prove to the world that we not only start strong, but finish even stronger."
On The Flipside
Despite the clear statement on SHIB Token's blog about the timing of this decision, the shadowcats, a term coined by Shy Kusama to name the food and uncertainty (FUD) spreaders online, have been spreading rumors that Shytoshi Kusama would step down unexpectedly amid the crucial mainnet work still ongoing.
Why This Matters
Shiba Inu's roadmap for Shibarium L2 is crucial for the community, popularly known as SHIB Army.
Read DailyCoin's trending crypto news:
Crypto.com Secures License in Spain After Closing U.S. Institutional Service
Binance Prepares to Battle SEC with Former DOJ Prosecutor Hire