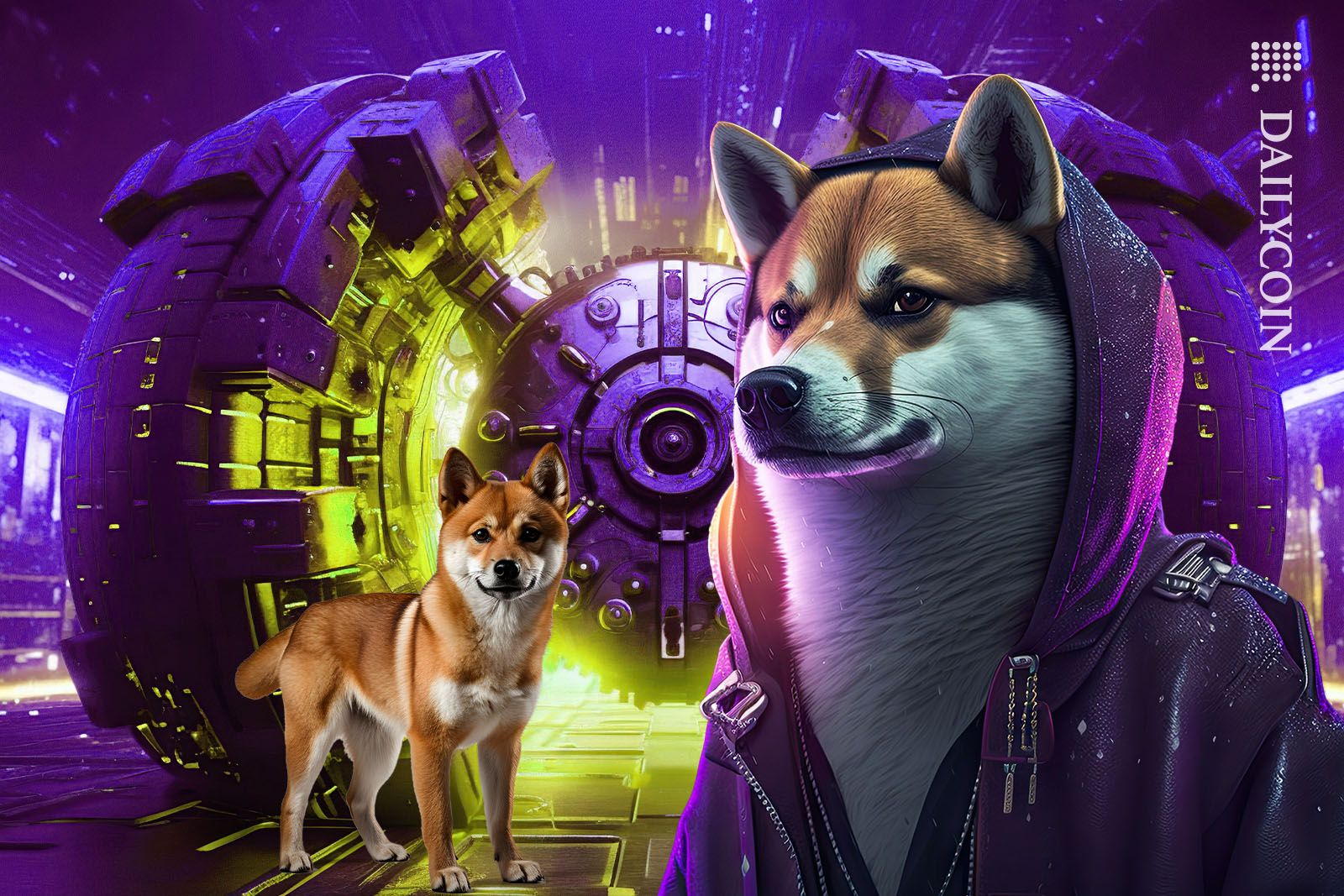 Shibarium nears 4M transactions, devs emphasize new utility cases.
Shibarium Layer-2 developers carry on the DeFi quest, teasing a new product.
SHIB soared to a new monthly high as Shytoshi Kusama speaks out.
Shiba Inu's journey towards eating a zero escalates with Shibarium's lead developer stepping into the scene to share an important update regarding upcoming SHIB ventures. In further detail, the mysterious Shytoshi Kusama took to Telegram to address a few relevant issues.
Firstly, Shy Kusama congratulated the crypto community for reaching the bull market, while the canine coin Shiba Inu (SHIB) also managed to get a piece of the bull cake. The weekend run ended by hitting the two-month high of $0.00000951 on Saturday. Despite the surge, SHIB is yet to erase a zero, which the SHIB Army anticipates due to the recent Bitcoin ETF news.
Shiba Inu's lead dev assured the crowd that the bull market is slated to witness a couple of new SHIB products, including a self-custodial wallet with hassle-free recovery.
"Look at today. I don't think we will miss it. In fact, we are on schedule to complete our work in it.", – explained SHIB Token's enigmatic lead dev. What Shytoshi Kusama is likely referring to is the decentralized self-custodial wallet, which was recently introduced in SHIB.io's official blog. This serves as the next installment of SHIBDentity, a digital identity initiative by SHIB developers.
BONE Hits Triple Bottom: Are Bulls Taking Over?
The main token in the Shiba Inu Ecosystem had enjoyed a 26.2% bull run in the last 30 days. At press time, the Japanese hunting dog-themed coin Shiba Inu (SHIB) is changing hands at $0.0000088, according to CoinGecko. Facing a 1.2% downward market correction, SHIB is still equipped with 6.8% weekly gains, withstanding the $0.00000850 resistance level since Kusama's message.
On the other hand, Shibarium's official gas fee token Bone ShibaSwap (BONE) regressed to half-year lows of $0.6685. Retesting the bottom for the third time in the yearly charts, $BONE still trades at $0.689 with an 8.2% deficit in monthly timeframes, despite Shibarium L2 increasing its total value locked (TVL) by $184 million, according to blockchain application tracker DefiLlama.
On The Flipside
Shibarium development team lead didn't indicate any specific dates for the upcoming projects.
Bone ShibaSwap (BONE) is yet to be listed on any major crypto exchanges besides Crypto.Com.
Despite Kusama's appearance, the Shiba Inu official burn tracker Shibburn reported a 57% drop in daily burns.
Why This Matters
Releasing products and upgrades on time earns trust in the crypto community and strengthens a cryptocurrency's stance as a long-term project.
Read DailyCoin's trending crypto news:
Chinese Hackers Target Crypto Investors With Fraudulent Apps
Kraken Eyes Layer-2 Options: Is Cardano a Prime Candidate?