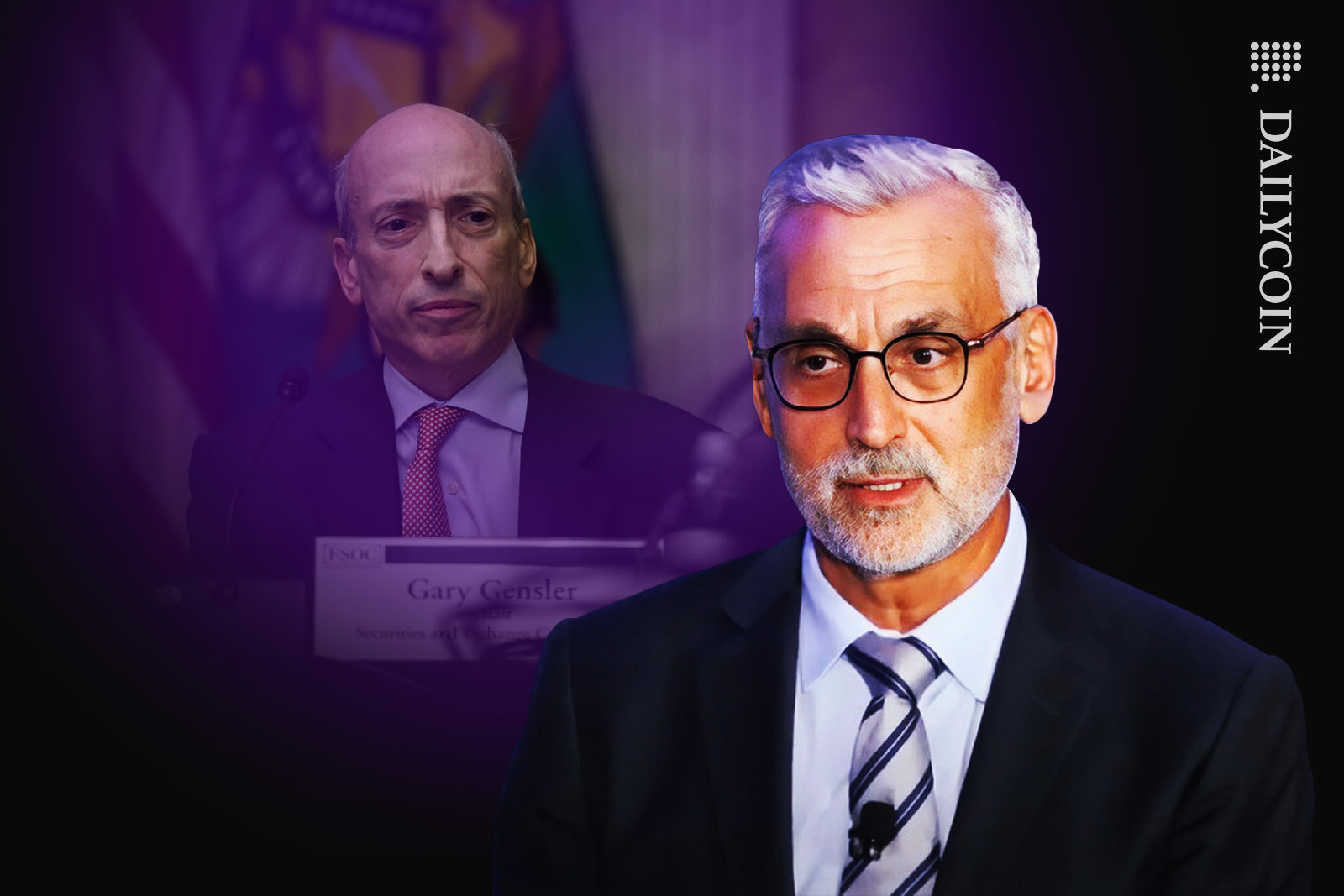 Ripple's CLO has challenged the SEC alluding to courtroom confrontations and contentious behavior.
Legal figures have reacted, further complicating the already intricate Ripple-SEC legal saga.
Directives from the judge and procedural setbacks have highlighted the escalating tension in the lawsuit.
As the Ripple and Securities and Exchange Commission's (SEC) legal battle continues to drag on, the SEC's recent losses and handling of the situation have drawn sharp criticism from notable figures in the cryptocurrency industry. Ripple's Chief Legal Officer, Stuart Alderoty, has been at the forefront of this criticism, expressing his strong disapproval of the SEC's courtroom setbacks and alleged misconduct.
Alderoty's Scathing Review of the SEC's Actions
Alderoty's comments come amidst a series of unfavorable rulings for the SEC, raising questions about the agency's competence and impartiality. Alderoty specifically pointed to several instances where judges have raised concerns about the SEC's behavior, including accusations of cherry-picking evidence and withholding crucial information.
He also drew attention to the SEC's internal auditor's reprimands for failing to properly document its meetings and alleged concealment of meetings with a convicted individual. These incidents, Alderoty asserted, paint a disturbing picture of an agency that is more interested in pursuing its own agenda than in upholding the law.
He likened SEC Chair Gary Gensler to the character Colonel Nathan Jessup from the movie A Few Good Men. In response, lawyer and digital asset enthusiast Bill Morgan posted a GIF questioning if there were any issues, as a reaction to Alderoty's tweet.
Coinbase CEO Questions SEC's Crypto Understanding
The SEC's recent string of setbacks has emboldened other critics within the cryptocurrency industry. Coinbase CEO Brian Armstrong has publicly questioned the SEC's motives and its understanding of the digital asset space. Prominent crypto lawyers such as John E. Deaton have also lambasted the agency, accusing it of overreach and stifling innovation.
These criticisms highlight the growing frustration within the cryptocurrency industry with the SEC's approach to regulation. The SEC's actions, critics argue, have created a climate of uncertainty and stifled innovation, hindering the growth and potential of the crypto industry.
On the Flipside
The SEC's pursuit of Ripple could set a precedent for defining clearer regulatory boundaries within the crypto space.
The SEC's interventions might encourage responsible innovation within the crypto sphere by establishing rules and structures for companies to operate more securely.
Why This Matters
Stuart Alderoty's outspoken criticism of the SEC's handling of the Ripple legal battle, along with other notable figures expressing discontent, signals a broader unease within the crypto industry regarding regulatory practices.
To learn more about Ripple's shift towards token independence and XRP's surge by 11%, read here:
Ripple Embraces Token Independence as XRP Skyrockets 11%

To delve deeper into concerns sparked by Ripple's AMM integration and its impact on XRP's future, read here:
Ripple's AMM Integration Sparks Concerns Over XRP's Future