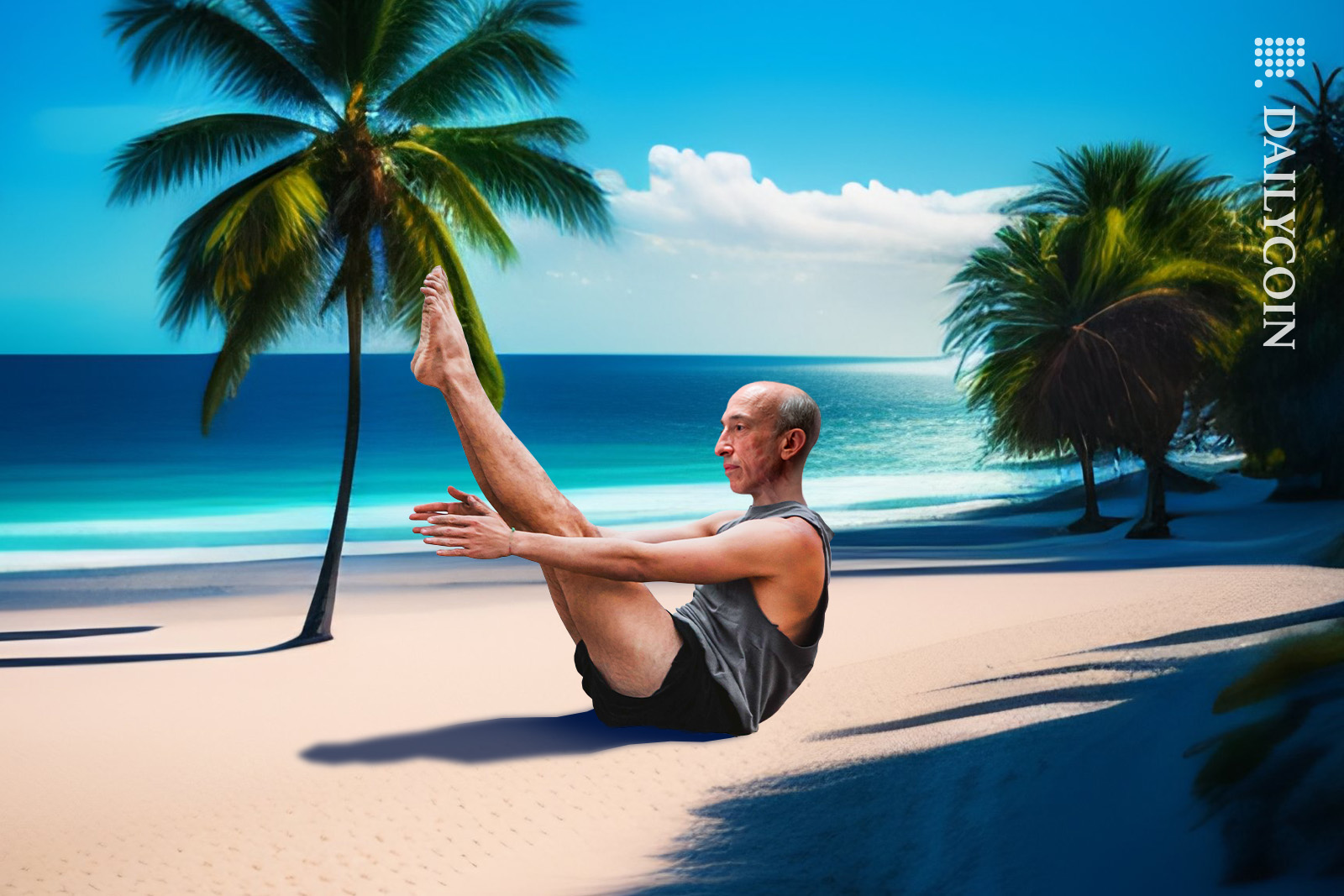 XRP's fate has been hanging in the balance amidst the looming government shutdown threat.
The shutdown has potentially spelled significant delays in a critical SEC motion.
Both XRP investors and the SEC have been bracing for the potential fallout.
The looming threat of an extensive government shutdown in the United States is becoming increasingly palpable as Congress struggles to allocate funding for the upcoming fiscal year, set to commence on October 1, 2023.
Shutdown Risks Leaving XRP Investors in Indefinite Limbo
The federal courts are somewhat more resilient, with adequate financial reserves to sustain their operations until at least October 13. Nevertheless, it is anticipated that court activities may witness a discernible reduction beyond this date.
Should an extended government shutdown materialize, it could have profound implications, particularly in the SEC's legal proceedings. A potential casualty of such a shutdown could be the timely resolution of the SEC's motion for interlocutory appeal, leaving XRP investors in indefinite limbo.
The ripple effect of a shutdown wouldn't be confined to the XRP community alone; it would also significantly impact the SEC itself. In a shutdown, the SEC would be compelled to suspend most of its operations and force approximately 90% of its sizable workforce, totaling 4,600 employees, into furlough.
Gensler Discusses Plans for Amid Government Shutdown
Gary Gensler, the Chair of the SEC, sat down for an interview to discuss the agency's perspectives on cryptocurrencies and securities and the ramifications of a potential government shutdown.
In his own words, Gensler elucidated, "We are appropriated agencies, and so, the public should understand that we will largely be a skeletal staff under the laws. And so, the normal oversight we have on markets will not be possible."
As the XRP lawsuit unfolds, the uncertainty surrounding it is further compounded by the looming specter of a government shutdown. Investors and stakeholders are left in suspense, with the timeline of legal proceedings hanging in the balance as the shutdown scenario remains a looming concern.
On the Flipside
The government shutdown threat is a necessary reminder of the federal government's need for fiscal responsibility and efficient budgeting.
A shutdown could be viewed as a way to reevaluate the allocation of resources, prompting discussions on the efficiency and necessity of certain government agencies and functions.
Why This Matters
The looming government shutdown poses a double-edged sword for crypto enthusiasts. While it could further delay critical legal rulings, it also underscores the cryptocurrency sector's growing integration with the broader financial landscape, making the outcome of this case a touchstone for future regulatory actions in the industry.
To learn more about Ripple's CTO defending XRP amidst accusations, read here:
Ripple CTO Defends XRP's Role Amid Accusations of Deception

To catch up on the SEC's latest moves and new deadlines for Bitcoin ETF proposals, click here:
SEC Plays Hardball with Bitcoin ETF Proposals, Sets New Deadlines