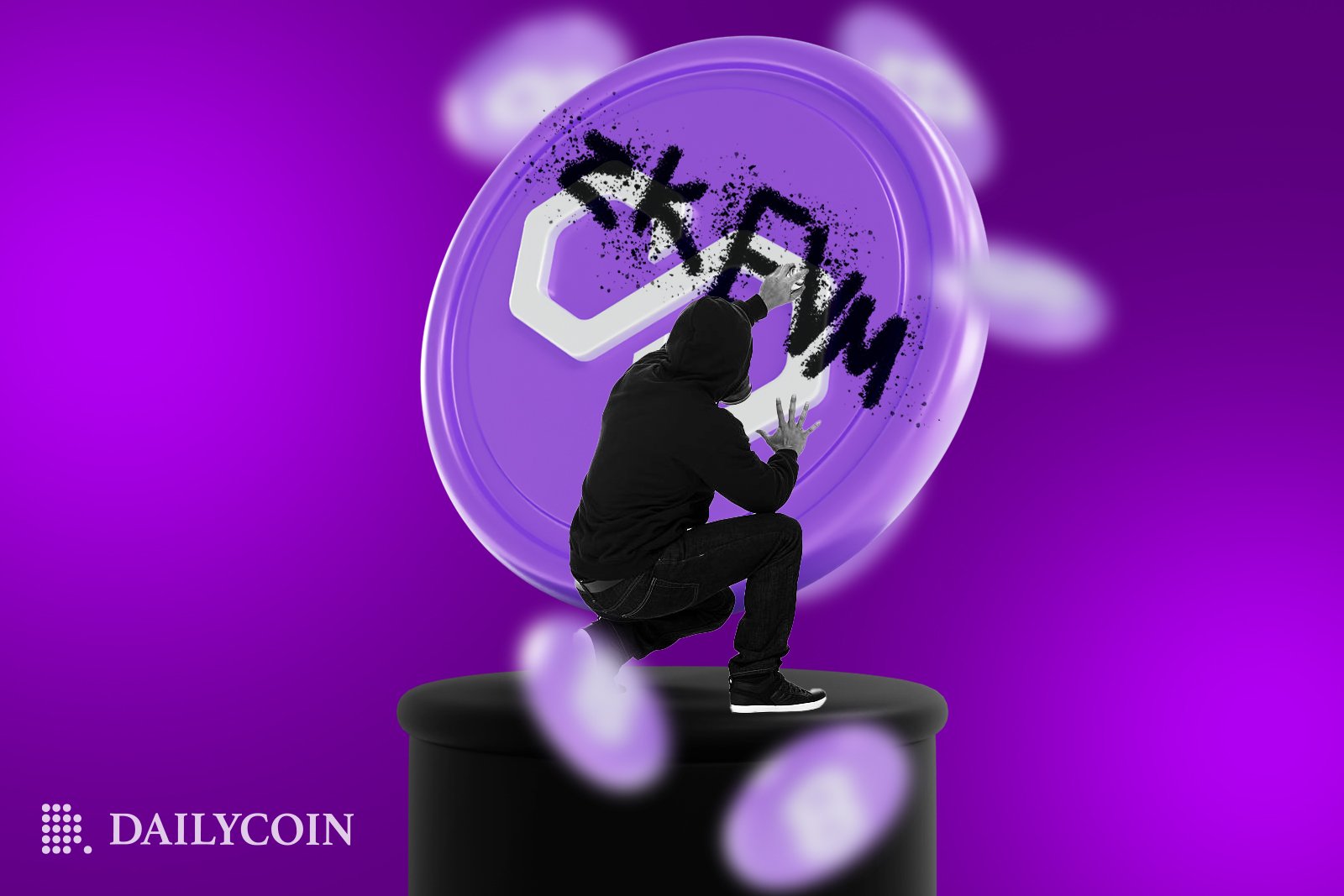 Polygon co-founder Sandeep Nailwal hinted at a Polygon zkEVM airdrop a few days ago.
Now activity on Polygon zkEVM is spiking.
TVL on Polygon zkEVM grew by 50% in the past 24 hours alone.
Airdrops are one of the most effective ways of getting people to use a network. Early users try to create artificial activity to be rewarded later for their efforts.
This seems to be happening with Polygon zkEVM, on which activity spiked after one of its co-founders hinted at a possible airdrop for users.
Polygon Co-Founder's Airdrop Talk
Polygon zkEVM is one of the market's most promising Ethereum Layer-2 scaling solutions. However, when it launched a month ago, it struggled to attract new users.
That's because Polygon already has a native token, MATIC. Users saw no incentive to use the network since an airdrop would probably never happen.
However, it all changed when Polygon's co-founder Sandeep Nailwal hinted at a potential airdrop to early Polygon zkEVM users.
Earlier in the week, Nailwal, responding to a claim that Polygon zkEVM isn't getting new users because there are no incentives for them, said, "there is no rule that an existing token can't do a massive airdrop."
This seemingly caused people to start using Polygon zkEVM, as evident in the increased activity on the network.
Polygon zkEVM Activity Spikes
Users anticipating an airdrop for using Polygon zkEVM are flocking to the network.
According to PolygonScan, daily transactions on Polygon zkEVM are almost at an all-time high. On Wednesday, users made 13,918 transactions, close to the all-time high of 16,957.
As for total value locked (TVL) on the chain, it's up by 50% in the past 24 hours alone, according to data from L2Beat. Around $11.10 million is currently secured by Polygon zkEVM.
MATIC, however, had no material reaction to the airdrop rumors. It's currently trading at $0.86 and has a market cap of $8.15 billion.
On the Flipside
TVL on Polygon zkEVM remains low compared to other rollups. For example, zkSync Era has $267 million in TVL.
Why This Matters
Polygon is one of the most popular chains in the industry. If users are getting an airdrop for using Polygon zkEVM, then the scaling solution is expected to grow even more.
Read more about potential SEC involvement in Coinbase's decision to halt ETH reward withdrawals:
Coinbase Halts ETH Staking Reward Withdrawals: Is SEC Action Related?
Read more about what Polygon co-founder's web3 fellowship program offers:
What Polygon Co-Founder's New Web3 Fellowship Program Offers