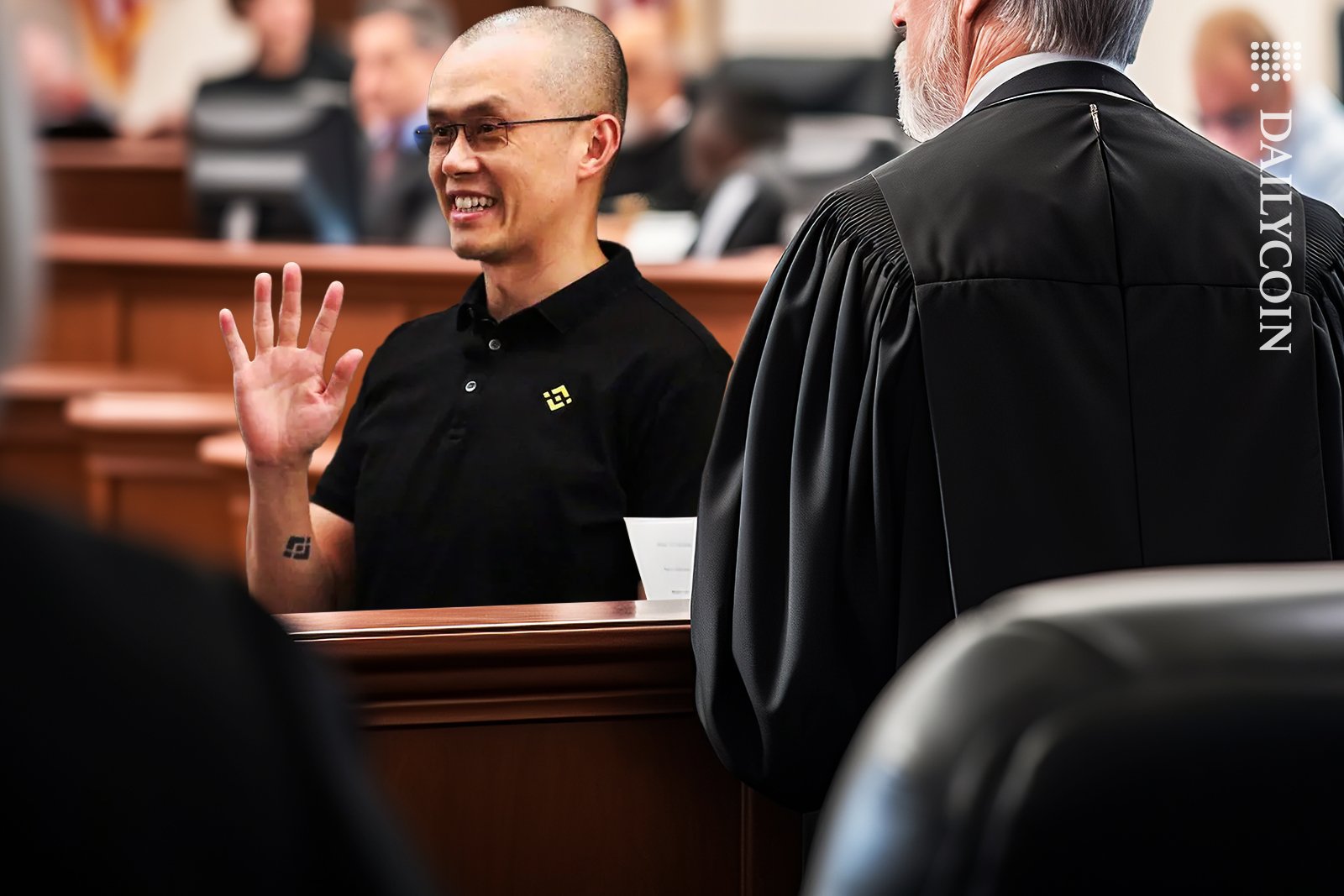 Paradigm joins Circle in standing against the SEC.
The venture capital firm accused the US regulator of abusing its power.
Paradigm questioned the SEC's methods in determining whether cryptocurrencies fall under securities regulations.
As Binance's legal battle with the United States Securities and Exchange Commission (SEC) continues to unfold with more controversy, major institutions are rallying behind the exchange, asserting that the regulator is exceeding its jurisdiction. 
With Circle recently intervening in the SEC-Binance case, venture capital firm Paradigm has also entered the fray, expressing its concerns about the US regulator.
Paradigm Takes Centre Stage Against SEC's Crypto Crackdown
On Friday, September 29, venture capital firm Paradigm filed an amicus brief in the SEC lawsuit against Binance, accusing the US regulator of abusing power in its crackdown against crypto companies.
While clarifying that it didn't have any direct financial interest in the outcome of the lawsuit, Paradigm underscored that the SEC is attempting to leverage the allegations in its complaint to change the law while circumventing the rulemaking process.
In their statement, Paradigm boldly asserted that the SEC is "plainly acting outside the scope of its authority," firmly opposing the gambit. The firm also expressed concerns about the SEC's recent actions against various cryptocurrency exchanges, fearing that their stance "could fundamentally reshape our comprehension of securities law in several critical aspects."
Paradigm further questioned the SEC's use of the Howey test, deeming it insufficient, inefficient, and outdated for determining whether cryptocurrencies fall under securities regulations.
"There are a whole host of assets that are promoted, bought, and sold for their potential for profit, and yet have been deemed time and again not to be a security per se," Paradigm said in its amicus brief. 
On the Flipside
The SEC recently came under scrutiny for consistently delaying Bitcoin spot ETF approvals. US lawmakers found the commission's reasoning in the denial of Grayscale's application to be "arbitrary and capricious" and called for immediate approval.
The SEC's jurisdiction in the cryptocurrency space raises important questions about the regulatory framework for digital assets and whether it adequately addresses the evolving nature of this industry.
Why This Matters
Support from established voices in the financial sector can be pivotal in evolving the ongoing legal landscape surrounding cryptocurrencies. More institutions joining the fight against the SEC's rigorous regulatory oversight could help reshape the framework for cryptocurrencies and positively impact their adoption.
Read the latest edition of Cardano Regular:
DailyCoin Cardano Regular: ADA Bulls Resurge at Crucial Level, Community Unimpressed With Catalyst Winners, and More

Will the SEC face consequences for consistently delaying BTC ETF proposals?
SEC Plays Hardball with Bitcoin ETF Proposals, Sets New Deadlines