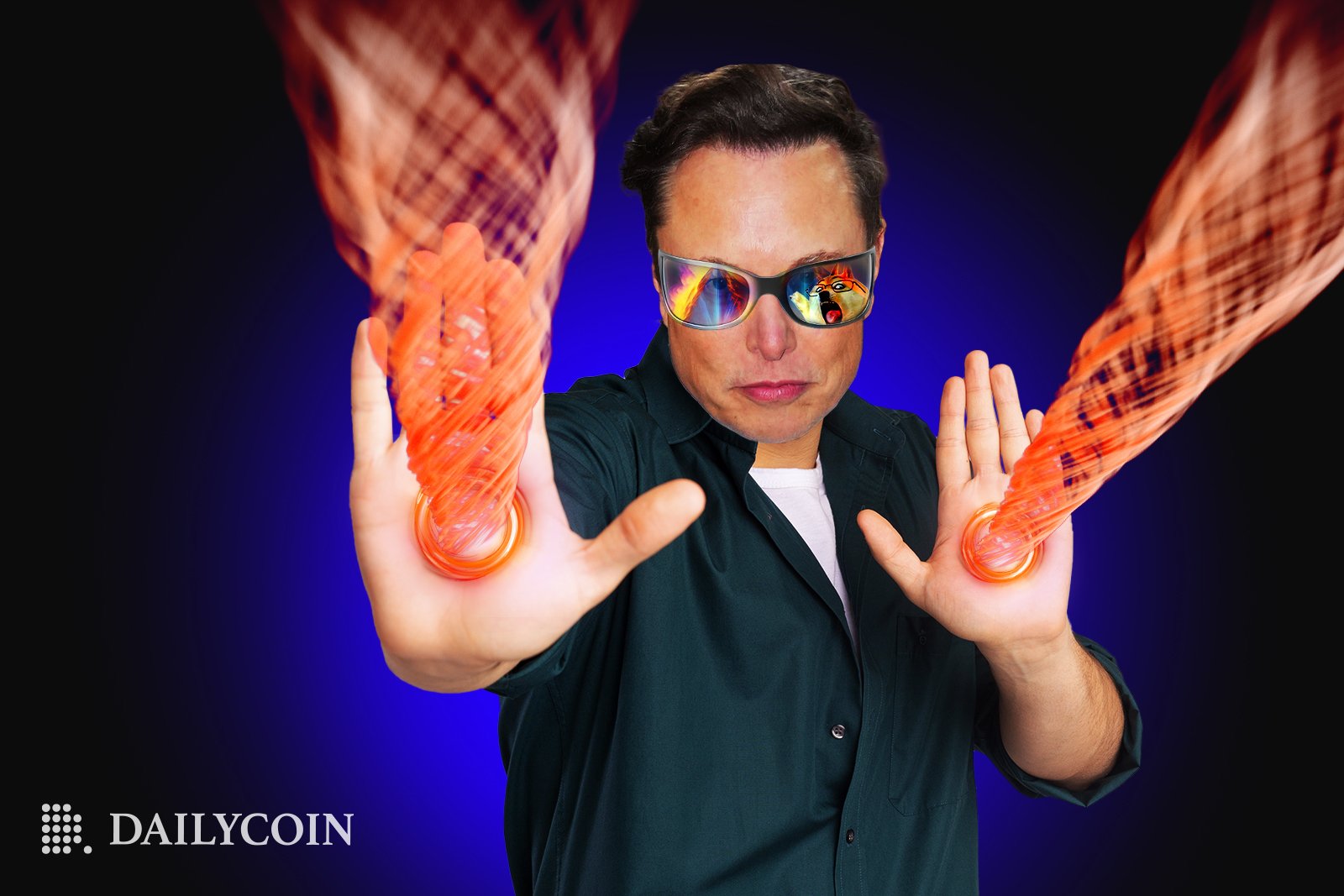 American crypto investor Keith Johnson seeks damages for DOGE investments based on Musk's tweets.
Manhattan Federal Judge receives appeal from Tesla lawyers to dismiss the case.
Elon Musk's lawyers claim phrases like "Dogecoin Rulz" and emojis are not legal advice.
Famous billionaire Elon Musk asked a U.S. Federal Judge to dismiss a $258 billion racketeering lawsuit for allegedly building the Dogecoin Pyramid, which the plaintiff identifies as a pump and dump scheme and accuses the 'Chief Twit' of orchestrating it. But Tesla's lawyers beg to differ.
According to the Tesla and Twitter CEO's lawyer team, it's not against the law to express support for personally favored cryptocurrencies, whether it's a tweet, funny meme, or emoji. The court hearing also brought back the infamous $258 billion DOGE Pyramid case with claims that Elon 'The Dogefather' Musk drove up the price of the canine memecoin by over 36,000% in two years.
Besides, the plaintiff boldly claims that the popular dog-themed crypto Dogecoin is a security. Dogecoin is "a legitimate cryptocurrency that continues to hold a market cap of nearly $10 billion," the defendant's attorney remarked. Finally, the Tesla legal team requested the Federal Court "to put a stop to plaintiffs' fantasy."
Sunday Blessings for DOGE – What's Next?
Last weekend was wild for Dogecoin with the highest jump in the last 30 days, all the way to $0.085 at 9 AM on Sunday morning. Dogecoin recorded a new monthly high after a Friday evening flirt with Burger King. The chain fast food restaurant tweeted "trying to convince my manager to let me have an office doge," and later chanted "we need DOGE" in the following tweet.
Instinctively, the DOGE Army responded with a continuous flurry of memes. For instance, On April Fools Day, Reverend 'Dr. Doge' Christopher Benek tried hard to convince the fast food chain to close the deal. Dr. Doge insisted:
"The light-hearted funny pictures If BK accepts Dogecoin - the meme advertising alone is 100% worth it. And #DoOnlyGoodEveryday is a motto worth endorsing!"
DOGE Price Resists Downside Pressure
On the technical side, the top dog cryptocurrency followed a protracted descent in the early hours of Monday, to drop at a 24-hour low of $0.076667. However, DOGE gained momentum since, bouncing back in an ascending triangle, which would only be exposed to invalidation at below $0.072, according to crypto trader Ali. At press time, the #8 canine crypto changes hands at $0.07878, according to CoinGecko.
On the Flipside
The plaintiff's claim that Dogecoin is a security is likely to get dismissed in court, as in reality it's Proof of Work (PoW) blockchain.
Elon Musk previously won a similar case. The famous Tesla 420 tweet was also ruled not financial advice and ended in his favor.
Why You Should Care
The ruling of this controversial case can be significant in crypto regulation and legal terms for blockchain projects.
Read other top trending stories on DailyCoin:
Bitcoin Drops 3.5% as Jim Cramer Sees No Signs of Recession
GlobalPass CEO on Compliance Industry Challenges and the Role of AI