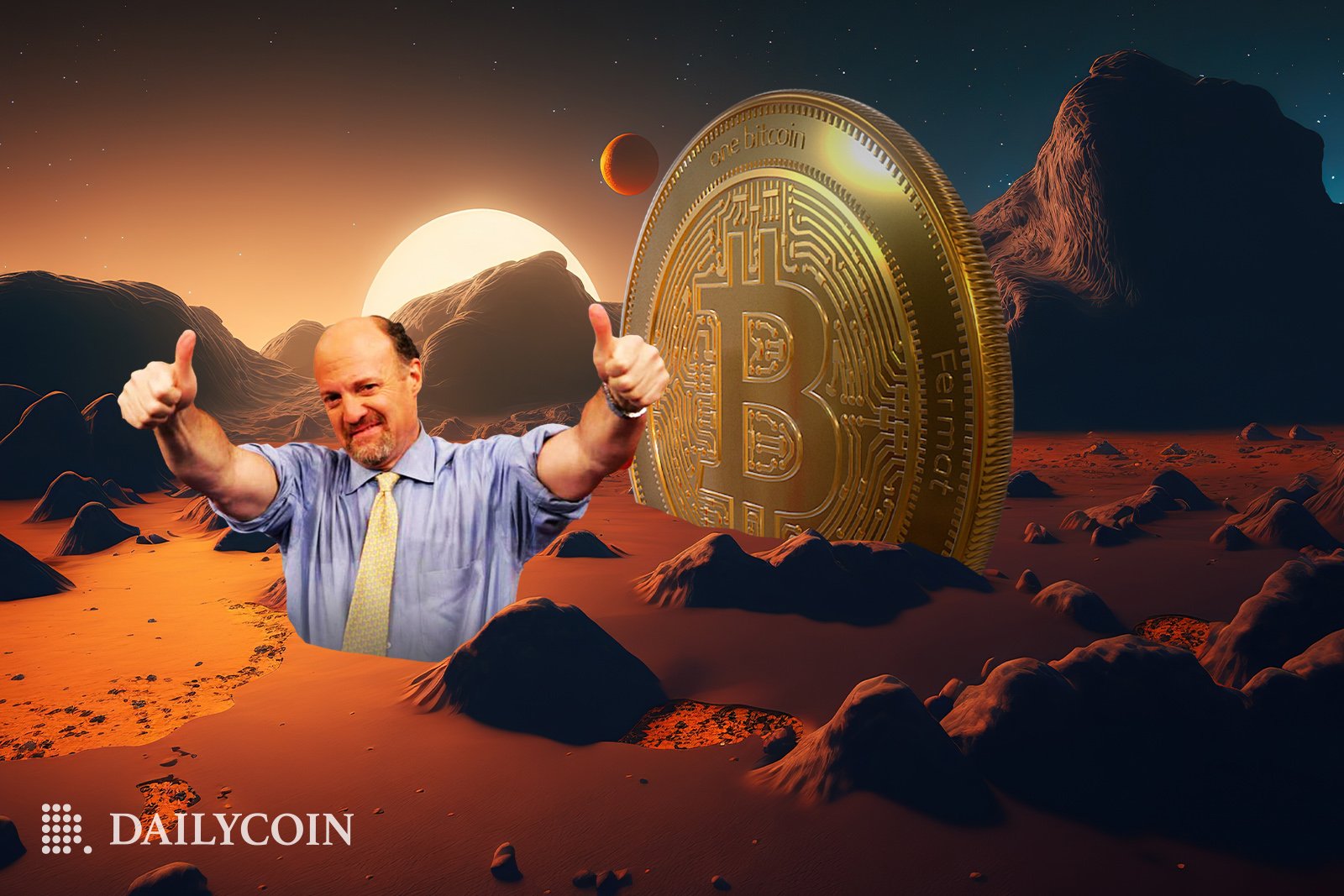 The #1 digital asset Bitcoin (BTC) dropped below $28,000 support after three days.
The 3.5% downturn happened after Jim Cramer declared 'no signs of recession.'
Binance's CZ is relieved after Cramer deems Binance too sketchy to work with.
CNBC's controversial Mad Money TV host Jim 'Inverse' Cramer strikes again – the financial analyst declared that he's "not seeing the signs of a recession" in the show's latest episode. He is notorious for predicting precisely the opposite of what transpires.
Deemed a bearish signal by Crypto Twitter, the action on Bitcoin's (BTC) price proved the theory to be right again. After the episode aired, Bitcoin (BTC) endured a 3% downtrend and dropped below the $28,000 price range for the first time in three days.
Binance Relieved Over Cramer's Remarks
The recent controversy surrounding the leading crypto exchange Binance might have taken another turn. Tim Massa, the former head of the Commodity Futures Trading Commission (CFTC), explained the legal issues regarding Binance's crypto empire last night, to which Jim Cramer responded: "After listening to Tim Massad on last night's show, I would not do business with Binance. Just way too sketchy."
In response, Binance's CEO Changpeng 'CZ' Zhao posted the folded hands praying emoji, representing a huge relief for the whole Binance Smart Chain (BSC) Ecosystem. This relief is already evident in the crypto charts, as Binance's native cryptocurrency, BNB (BNB), inked 1.2% in the green despite the ongoing CFTC controversy.
On The Flipside
Bitcoin managed to bounce back to $28,406.06 at the time of publication. 
The sharp rebound rally for Bitcoin added another $9 billion to BTC's global market cap in the last few hours.
Why You Should Care
Jim Cramer's predictions often define the mood of the modern financial system, while crypto traders implement the opposite of his forecasts as a trading strategy.
Delve deeper into the latest DailyCoin crypto news:
Justin Sun Lost Diplomatic Immunity: Grenadian Media
Polygon (MATIC) to Drop Secret zkEVM NFTs: Here's How to Get Them