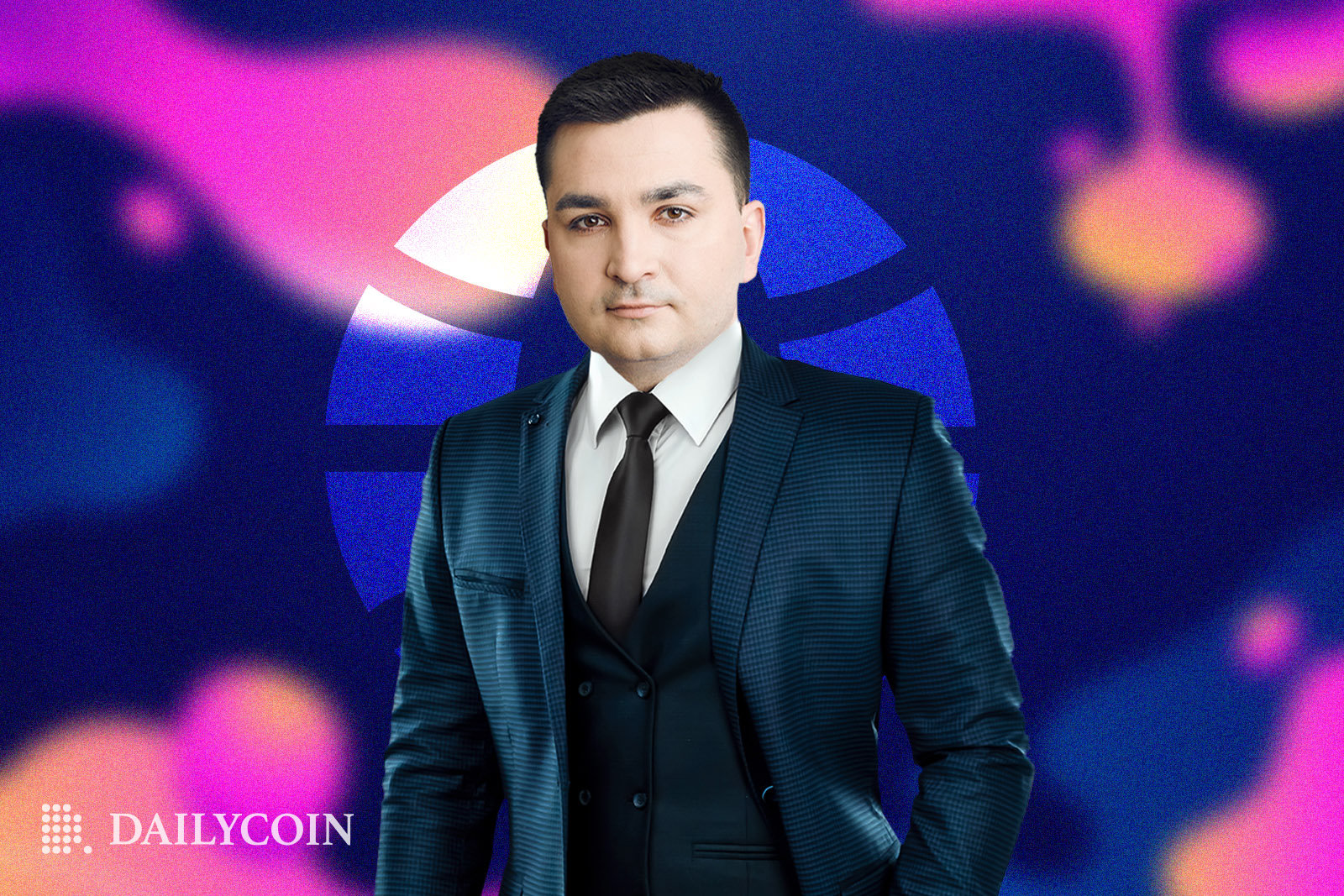 With a wide range of businesses migrating online, remote customer onboarding becomes a fertile ground for the rise of financial crimes.
Deepfakes, identity thefts, and fraudsters impersonating individuals and businesses make due diligence companies a vital gatekeeper against financial crimes and other reputational risks.
DailyCoin talked to Artūras Kurginian, the CEO of GlobalPass, about what challenges the identity verification industry faces and how it tackles them.
His digital compliance platform is one of the key players in the industry. It is regulated by governmental authorities and specializes in a complex range of compliance services.
Industry Filled with Uncertified Players 
The fraudulent usage of stolen identities is on the rise. The US Federal Trade Commission recorded 2.4 million fraud reports in 2022, 42% more than the previous year. Nearly 1.1 million of the cases were related to identity theft. 
The situation is similar in Europe, where a study reveals more than half (56%) of citizens suffered at least one fraud case over the past two years, one-third being a victim of identity theft. 
Source: ftc.gov
On the other hand, the demand for prevention measures is accordingly soaring. Experts predict that the value of the global anti-money laundering (AML) compliance market will grow by 16% and reach $5.8 billion by the end of 2027.
"Customer onboarding market is very competitive. However, the number of industries needing due diligence services is growing faster than new competitors appear on the market," says Artūras Kurginian.
According to him, the growing industry of digital identity verification and Know Your Customer (KYC) compliance providers brings another important challenge – many KYC service providers are not certified by regulatory authorities and operate without their oversight.
"Everybody can open a KYC or compliance company and start selling those services within a week. But it doesn't mean that the quality and security of their service will be at the right level," says the CEO of GlobalPass.
KYC procedures require financial service providers to verify their customers' identities and determine potential risk factors before opening their accounts. They act as one of the first layers to prevent financial institutions and crypto exchanges against fraud, money laundering, corruption, or other financial crimes.
According to Kurginian, numerous KYC and compliance companies lack certification from central banks or other governmental authorities. Operating without regulatory oversight means they do not fully comply with the regulatory requirements and may not maintain appropriate cyber security and governance programs.
For certified companies, it is mandatory to screen incoming or outgoing transactions and cryptocurrency wallets to check the sources of funds and their destinations. 
Businesses that struggle to ensure the right quality and security expose their customers to the risk of financial crime, notes Kurginian.
Lack of Strict Regulations
Crypto-related AML/KYC service providers must comply with regulations to prevent money laundering and terrorist financing. This may include registering as a money services business (MSB) or a virtual asset service provider (VASP), implementing transaction monitoring, and reporting suspicious activity to relevant authorities.
The regulatory requirements vary in different jurisdictions. Moreover, they are much less developed than neobanks or fintech, says the GlobalPass leader.
"Compliance regulations are very mature and very strict for the banking sector. For the crypto market, they are just being built. It is a very young market and much less strictly regulated."
According to Kurginian, KYC service providers must be regulated similarly to financial institutions; otherwise, they will not be capable of ensuring the proper quality of services.
The situation may change soon, with the European Parliament approving its Market in Crypto-Assets (MiCA) legal framework in April. The new law will apply stricter uniform rules for crypto-related activities across the 27 member states. MiCA may also act as a blueprint for other jurisdictions to follow when regulating the digital asset market.
The CEO is confident that the new legal landscape will not fundamentally change the working model of certified KYC service providers. 
"Licensed companies like GlobalPass use tools that are covering the requirements of regulators. They will have more work, but they are ready for that," he says.
The crypto market itself should also feel a positive impact. The regulations will make it more transparent and, consequently, safer for people legally trading digital assets.
"From another point of view, I predict that a lot of dark market crypto exchanges will appear. The possibility to use anonymous cryptocurrencies will be there too, and this market will start growing even more than it is right now. There will be two sides to the coin."
Different Industries Have Different Needs
With online services becoming a common practice for numerous industries, the compliance sector also witnesses changes in its client base.
Seven years ago, most customers were fintechs and online banks. Three years ago, it was dominated by crypto exchanges and wallets. Currently, the most significant demand for customer onboarding comes from the online gambling market, says Kurginian.
"Every year, a new industry is coming to a point where they start to use online identity verification tools because security matters. Everybody wants to be assured that they are working with real people, who are not hiding their identities, and that in case of some criminal activity, they can track those people," claims Kurginian.
According to him, each industry has specific requirements for KYC compliance procedures.
"Gamblers, for example, are very sensitive to any extra step or any additional information they must provide. This is why for e-gambling, it is super important to make verification very fast and painless," says the expert.
Lengthy ID verification checks, payment card integrations, or sharing too much personal information are among the top reasons why almost 30% of online gambling app users quit during the sign-up process. 
On the other hand, the need to ensure faster onboarding times push compliance companies to search for solutions optimized for the specific industry. Kurginian names the two-step verification tool as an example that helped his company reduce gamblers' onboarding time to seven seconds.
"Compared to the banking industry, where organizations require all possible data, the ID, facial biometrics, liveness check, proof of address, and other documents, it can take up to one or two minutes. For gambling, it's different," admits Kurginian. 
AI: Help and New Risks Are Expected
Another important factor already shaping the KYC business is artificial intelligence. The capabilities of AI are evolving and bringing new opportunities and threats to the compliance market. 
Attempts to facilitate transactions using fake identities are still among the most common issues in the compliance and client onboarding market. 
"Criminals and fraudsters are always trying to open fake accounts in crypto exchanges, neobanks, gambling web pages. There is no single day we are not catching criminal stuff in this activity. One to two percent of overall verifications in the neobanks are fraudsters. It's a huge percentage," says Kurginian.
The compliance expert names a 3D biometrics and customer liveness check as one of the most effective tools for ID fraud prevention. The system asks a person to screen his face towards and away from the camera. 
"This leaves the possibility to check if it's a video recording or a 3D model. There is one chance to one hundred thousand that it's a different person." .
According to Kurginian, 3D biometrics is a highly secure and effective tool, and he does not recall any cases where fake ID succeeded in cheating it in his practice.
Higher Risk of Document Manipulation
Contrary to ID faking attempts that can easily be prevented, Kurginian sees a new and more threatening risk associated with the evolving AI: document forgery.
"The AI can mess it up there. It can help to forge documents provided for verification purposes at the super quality level.
When criminals are faking or editing documents with Photoshop or any other editing software, it's easily detectable. We can check if there were any manipulations.
However, the moment will come when AI can forge the document with zero marks. This can be a challenge, but I hope we'll have special tools which we will be able to detect these manipulations."
He does not doubt that the potential of AI will be exploited not only by criminals but also by the compliance industry, which is constantly looking for countermeasures to be one step ahead of financial fraudsters.
"I wouldn't ever hope that AI could fully replace such solutions as GlobalPass. It can only be an extra help," concludes GlobalPass CEO Artūras Kurginian.
Find more about what taxes you need to consider before buying crypto:
Crypto Tax: Basics You Need to Know Before Buying Your First Cryptocurrency
Check out what the crypto landscape looks like for Forbes 30 Under 30 entrepreneurs:
Forbes 30 Under 30's Norman Wooding: Crypto Landscape Has Changed