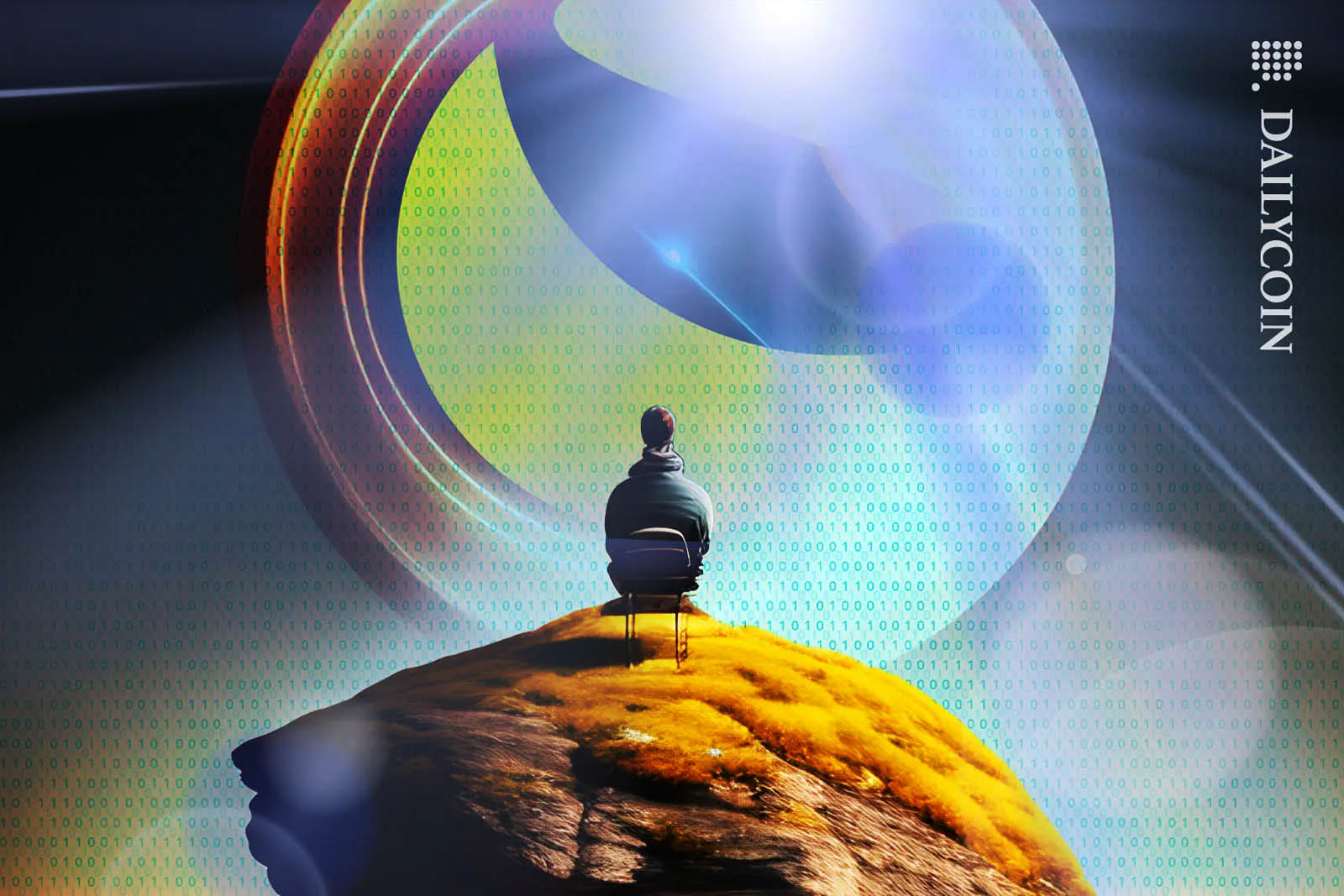 Terra Luna Classic is the top gainer of the day.
The mainnet of Cosmwasm V2.1.0 parity upgrade kicks in tomorrow.
LUNC engineer Edward Kim is testing out an AI app chain for LUNC.
The embattled LUNC community is waiting for the highly anticipated Terra Classic parity upgrade mainnet 2.1.0 to kick in on 14th June, 2023. Additionally, Terra Luna Classic (LUNC) has managed to climb back up in the crypto charts by global market cap with 10.9% gains in the last 24 hours. However, the price of $USTC has not followed suit.
Parity Upgrade Expected To Bring More Utility
Put simply, the parity upgrade means that the original Terra Classic network will be fully compatible with all Cosmos-based blockchains, including Terra 2.0. This comes when the LUNC community is testing out the malfunctioned Terra Classic USD (USTC) stablecoin repeg options. Additionally, Drexel University Professor Edward Kim is preparing to launch the beta of the highly-anticipated LUNC AI app chain.
The community campaign led by Layer-1 Joint Task Force (L1JTF) originally suggested creating a staking vault for USTC through a gradual repeg strategy via a liquidity pool between LUNC & USTC. A recent burn tax increase to 0.5% was also passed and approved by two major crypto exchanges, Binance & KuCoin.
Previously, the L1JTF developer team released a clear roadmap for the $124,000 engineer funding received for developing the Layer-1 chain. All of these initiatives have sparked major enthusiasm from LUNC community members, which has only been boosted as Terra Luna Classic (LUNC) staking has now surpassed $1 trillion, an all-time high, now standing at a sky-high 14.6% staking ratio.
On The Flipside
While proposal #11561 is the main talk on the Terra Luna Subreddit and the LUNC community on Twitter, holders are divided into two camps about the increased burning tax.
Some members of the LUNC community claim that many whales will leave the Terra Classic network if the 0.5% tax burn is implemented.
Why This Matters
Blockchain utility and interoperability might determine the longevity of the crypto project.
Read DailyCoin's trending crypto news:
Here's What Binance's New Legal Hires Bring to the SEC Case