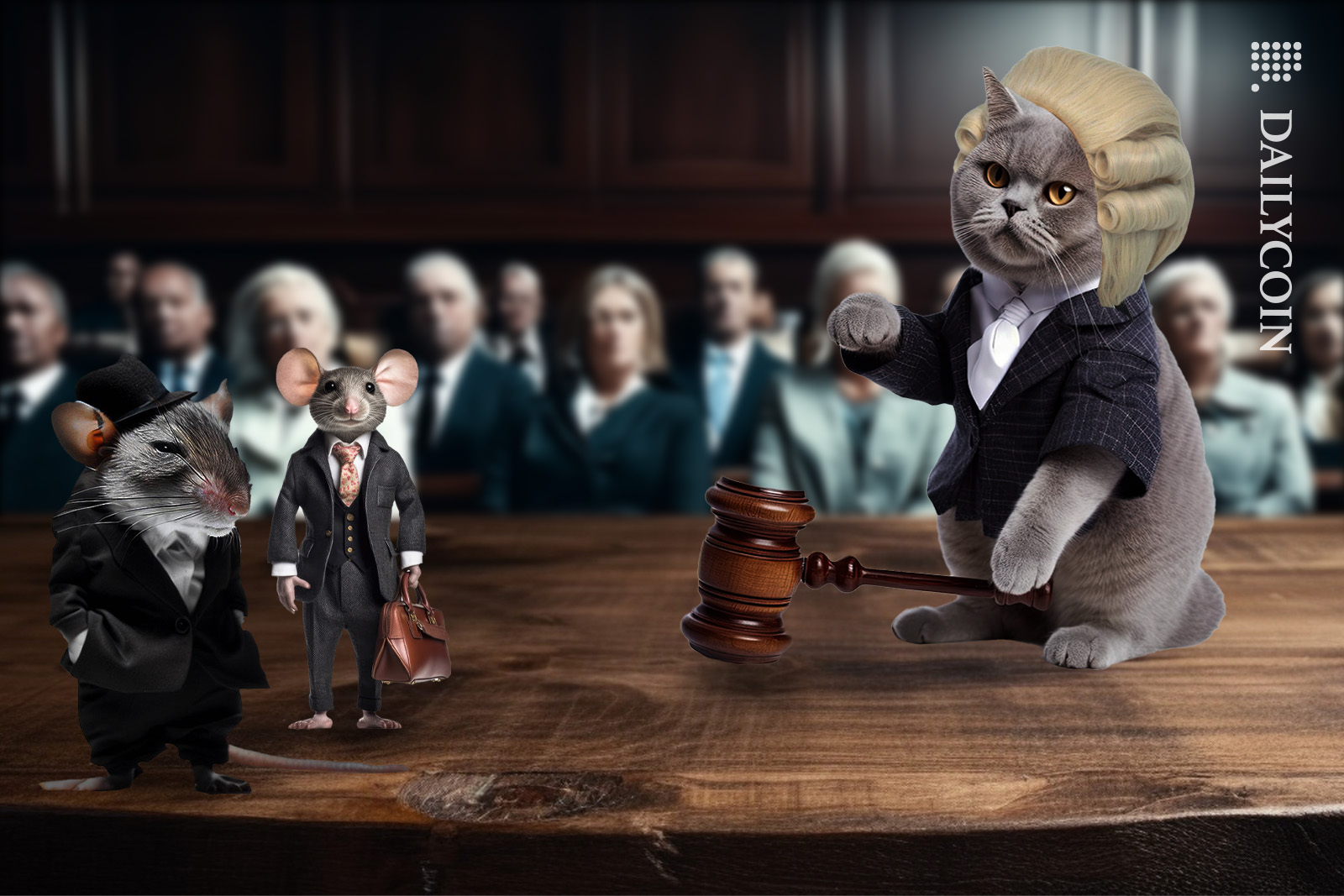 Cryptocurrency exchange Binance and the SEC have been embroiled in a legal tussle.
The SEC has remained committed to protecting crypto investors amidst ongoing disputes.
The Judge's denial of the confidentiality request has sparked attention.
After a string of consecutive losses for the U.S. Securities and Exchange Commission (SEC), Judge Amy Berman Jackson has dealt a further blow, not only to the SEC but to Binance as well, denying a joint request from the two parties to keep certain details of their ongoing lawsuit private. This refusal sheds light on the increasing legal attention focused on the cryptocurrency field.
Binance Struggles with SEC Over Request for Secrecy
The SEC and Binance had reached a June 17 agreement to conceal certain information from public disclosure, but Judge Jackson ruled that the proposed order was overly broad and failed to adequately justify the need for confidentiality.
This ruling surfaces during the ongoing tensions between Binance and the SEC. The SEC claims BinanceUS hasn't furnished adequate documents related to the case. Conversely, BinanceUS argues the SEC's demands go beyond the initial agreement.
Simultaneously, Binance is striving to dismiss the lawsuit, stating the SEC hasn't shown how current rules relate to the allegations. Despite this, the SEC is committed to upholding investor protection in crypto markets.
Binance Case Could Alter Future of Crypto Regulations
Many in the crypto community back Binance's dismissal attempts, citing unclear regulations in cases involving Coinbase and Ripple. They argue the SEC hasn't clearly outlined how existing rules apply to these scenarios.
Judge Jackson's refusal of confidentiality has wide implications for the case and the crypto industry. It stresses the importance of openness and the necessity for courts to scrutinize document-sealing requests. The case's resolution could have a significant impact on crypto regulations and the industry's future.
On the Flipside
Binance's resistance to sharing documents could raise concerns about transparency and compliance with regulatory oversight.
While Binance aims for dismissal, the SEC's persistence in pursuing the case underscores their commitment to ensuring adherence to financial regulations.
Why This Matters
The court's decision to deny the joint protective order request between Binance and the SEC highlights the increasing legal challenges faced by cryptocurrency exchanges and the growing scrutiny of the industry by regulatory bodies. This decision could have far-reaching implications for the regulation of cryptocurrencies and the future of the industry.
To delve into the SEC's dismissal of Binance's motion to toss the lawsuit and its implications, read here:
SEC Dismisses Binance Motion to Toss Lawsuit as "Theatrics"

To learn more about the stance of a blockchain advocacy group against the SEC's lawsuit on Binance, read here:
Blockchain Advocacy Group Opposes SEC Binance Lawsuit