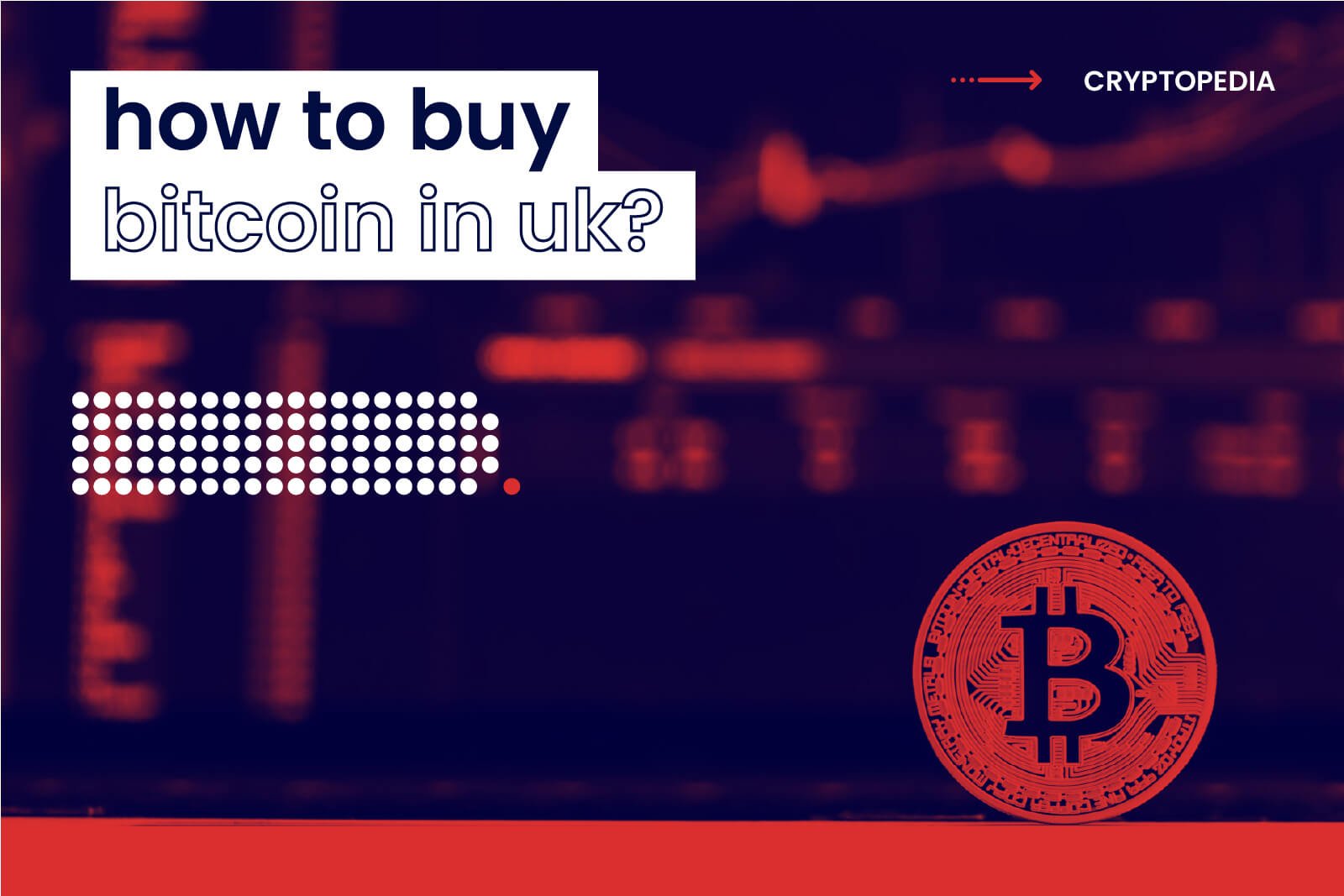 What is the best place to buy or sell BTC?
If this is your first time buying Bitcoin, then this is the article for you! We will make it easy for you to buy your first Bitcoin (BTC) with a step-by-step guide and tell you a few things that you should be careful about as a buyer.
As Bitcoin approaches mass adoption most people are rushing to buy Bitcoin at the first opportunity that they spot. Many scam sites have popped up that will try to deceive you by pretending to be a crypto exchange and then disappearing with your money. 
That is why we have made a list of the best and most trusted services available for you to buy Bitcoin in the UK. We will compare all the different exchanges that are up and running today to help you find an exchange that can suit your needs. To find out which are the quickest, safest and cheapest Bitcoin exchanges in the UK today, read on below!
What is a Cryptocurrency Exchange?
A cryptocurrency exchange is a place, usually online, where buyers and sellers of cryptocurrencies like Bitcoin can interact to exchange them for Pounds, Dollars or other currencies. For example, a bitcoin exchange is one type of cryptocurrency exchange for the purchase and sale of BTC.
Buying Bitcoins with Debit Card or Bank Transfer
It is possible to buy Bitcoin with bank transfer at a few different verified exchanges in the UK. The different exchanges are listed below along with the buying procedure that you must follow:
1.
CEX.io
At CEX.IO, you can use any card issues in any currency, including GBP. The system will automatically convert your currency into the one supported by the platform. CEX charges a trading fee of 1.6% and the payment methods accepted at CEX.io are Visa, MasterCard, PayPal Debit MasterCard and bank transfer. To buy Bitcoin on the platform you have to follow these steps:
Choose a package or enter the specific amount of Bitcoins you want to buy.

Sign up to the platform.

Add any card to your account.

To buy Bitcoins you can use your verified cards or do a bank transfer, although bank transfer might take a little longer than using the credit or debit card option.
2.
Coinjar.com
Coinjar is a digital wallet that offers mobile and desktop applications for buying and storing your Bitcoins, as well as managing your cryptocurrency portfolio, which means that it allows you to convert between different altcoins. Coinjar charges a conversion fee of 1%. The wallet is linked to CoinJar Exchange, which supports high-frequency execution for traders of all levels. 
Coinjar's OTC trading desk is also available for larger trades needing privacy and flexible settlement. To use coinjar you must first set up your Coinjar wallet:
Create account- Sign up and create your CoinJar account.

Send funds- Deposit or receive cryptocurrencies into your CoinJar wallet.

Wallet set up- You are ready to send, receive and store your cryptocurrency!
3.
ChangeNOW.io
ChangeNOW is a handy and user-friendly platform for instant cryptocurrency exchanges that works without registration, accounts and limits. It charges a service fee of 1% and the platform allows to make a quick exchange with only 5 simple steps:
Select the currency and amount

Enter your wallet address

Check all the information carefully and click "Confirm".

ChangeNOW will generate a Bitcoin deposit address for you. Send your BTC to that address.

Receive your coins: ChangeNOW will find the best rate on one of the integrated exchanges, process the transaction and your Bitcoins will be sent to you in a few minutes. 
For using ChangeNow no emails or passwords are required!
4.
Coinburp.com
Coinburp is a good alternative to ChangeNOW that offers a similar style of instant exchange service. It allows you to register your account in minutes, deposit instantly from your bank, and make a quick trade. Coinburp charges no fees for deposit or trading and £5 for withdrawals.
5.
Coinfloor
Coinfloor's value proposition is its Bitcoin autobuy service. Coinfloor's autobuy is a safe and easy process that involves logging into your banking app and using your Autobuy deposit details to set up recurring standing orders or to make one off instant Bitcoin purchases using bank transfers. Coinfloor.com charges 0.3% in trading fees.
6.
Wirex 
Wirex is a British company that offers cryptocurrency wallets linked to physical and virtual debit cards. It also allows users to trade fiat currencies.You can buy Bitcoin directly using the Wirex app via bank transfers and PayPal in exchange for fiat currencies. It is also possible to spend your Bitcoins on the go as the Wirex debit card converts Bitcoin into fiat currency. Wirex has different exchange rate options for different types of accounts.
Comparison of exchanges in the UK
| | | |
| --- | --- | --- |
| Name of Exchange | Type of deposit accepted | Fees |
| CEX | Visa, MasterCard, PayPal Debit MasterCard and bank transfer | 1.6% in trading fees |
| Coinjar | Instant transfer, cash deposits and direct debits on payment schedule (Blueshyft is also accepted) | 1% conversion fee |
| ChangeNow | Visa and MasterCard using Simplex service | 1% service fee and 5% Simplex fee |
| Coinburp | UK bank transfer, card payments are planned | £5 for withdrawals |
| Coinfloor | Direct Debits, Standing Orders, Debit Cards, Online banking, and API access | 0.3% in trading fees |
| Wirex | Visa or Mastercard | 1% in exchange fee + 1% in hidden fees (when using Wirex Card) |
Out of all of these exchanges in the UK, which is the best one in terms of security, speed, fees and anonymity? The answer will be different based on what you would like to prioritize.
If fees are your primary concern and you are looking for a long-term investment Coinjar may be the right option for you, because you can keep track of your BTC in the app. On the other hand, if you are a trader who is looking for quick profits Coinburp or Coinfloor may be good options for you because of their low fees. Changenow is a good option if you want to exchange BTC for different cryptocurrencies like Ethereum, anonymously.
If you are an on-the-go person who wants to be able to convert and spend cryptocurrencies using a debit card anywhere, anytime then Wirex is the right option for you to buy and use your Bitcoin.
There are also other less common methods by which you can buy Bitcoin. Read on to find out!
Other options for buying Bitcoins: Banking apps, OTC Markets and Bitcoin ATMs
For those of you who do not want the hassle of registering to a platform online or providing bank/credit details online, many other options are available for buying Bitcoin. You may find someone online to do a face to face exchange or you may want to withdraw Bitcoin from a Bitcoin ATM, if you prefer to buy using hard, cold cash. 
If you are buying Bitcoin as a gift, you may want to purchase a paper wallet that you can pass on to someone else. There is even crypto-art available these days that stores Bitcoin in a work of art!
Paper Wallets (Cold storage)
When you buy BTC from ATM machines or from OTC sellers, they may print a brand new paper wallet for you at the end of or before the purchase, which normally will contain a public key and a private key, usually in the form of QR codes. This is a form of cold storage of Bitcoin.
It is important to check your balance with your public key using a bitcoin blockchain explorer and it is highly recommended that you should sweep your paper wallet immediately on receiving it, using the private key, to transfer the amount into your own trusted wallet, digital, online or otherwise, even if you are buying from a trusted seller. This will ensure that nobody will steal your bitcoins by accessing your private key which is imprinted on the paper.
Buying BTC with Banking apps
Some banking apps or investing apps allow you to purchase BTC in the UK. The two most popular ones are eToro and Revolut. 
Revolut has a shorter history than eToro and has been active since 2015, but it only has applications for iOS and Android, and does not have a platform that can be accessed by a PC. It is simple, easy and free to set-up a standard account with Revolut, but you only get 3 free trades a month, after which a commission is applied to every trade. Premium customers pay £6.99 a month, but in return, get 8 free trades a month, and Metal members pay £12.99 a month to enjoy unlimited commission-free trades a month. On Revolut, your deposit options are limited to bank transfer and crypto. Unfortunately, crypto transfers are only allowed from one Revolut address to another, and not from external wallets. You can also link your credit card to your Revolut account and execute trades from it.
eToro, on the other hand has been in business since 2007, and its trading platform is one of the most powerful. It comes loaded with technical tools to aid you in your market analysis and trading. Deposit fees are entirely free, but withdrawals incur a $5 fee. Orders made on CFD trades will be charged a spread, while orders on non-leveraged products will be charged conversion fees only. For deposits bank transfers are allowed. But for those who prefer instant deposits, you can choose between credit/debit cards and e-wallets like PayPal and Skrill. Crypto deposits are also available in your eToro wallet. For the more advanced user eToro is definitely the better option because of the lower fees and more variety of options that it offers.
Which banks allow purchase of Bitcoin?
Most big banks in the UK with the exception of Nationwide Building Society, which has blocked bank transfers to Coinbase since 2018, allow deposits to exchanges or cryptocurrency purchases, but only a few allow credit card transactions.

| | |
| --- | --- |
| Name of Bank: | Allows purchase of BTC? |
| Barclays | Yes |
| HSBC | Yes |
| Lloyds | Has banned credit card purchases |
| Nationwide Building Society | Yes except for transfers to Coinbase |
| NatWest/Royal Bank of Scotland | Yes |
| Santander | Yes – some reports of blocked Coinbase transactions |
| TSB | Yes |
| Virgin Money | Has banned credit card purchases |
| Monzo | Yes, but customers should 'stick to reputable exchanges and reasonable amounts' |
| Starling | No, Starling has blocked cryplink currency purchases |
Source: Crypto Buyers Club
Buying BTC Over the Counter (OTC Markets)
If you are either a high-net worth individual or a someone whose priority is anonymity, over the counter trading services may be able to provide you the more private and personalized service that you are looking for. Unlike on exchanges, there is no price slippage on large volume trading, thus making this option very attractive for someone who requires a high liquidity.
Brokers will have local bank accounts and even accept cash, and in many cases, they can also offer to lock in a particular quotation with the option to settle at a later time. This is an advantage for cold storage account holders. The only downside to OTC trading is that it often has a minimum trading amount that can be as high as £100,000.
Some exchanges such as Coinfloor or Coinjar run their own OTC services but many different  brokers can be found online on websites like LocalBitcoins.com. Other brokers include bittylicious.com and Solidi.co. Each broker that you contact will have his/her own terms of payment. Some brokers, on websites like LocalBitcoins.com, may want to set up face to face meetings. Make sure to meet them in a public place to ensure your safety.
Buying BTC from Bitcoin ATMs
The UK has 237 locations for buying Bitcoin, and each location may have a different ATM machine. You can use coinatmradar.com's ATM map of the UK to learn about which ATM you are going to use. If you want to buy bitcoins using a bitcoin ATM you need to find the closest one to your location. It is important to find out what kind of machine it is. Remember to carry your phone/device with you so you can sweep your bitcoins!
Currently, there exist more than 30 different types of bitcoin ATMs from 20 different manufacturers, each at unique location points. It may be difficult for a beginner to understand how to buy bitcoins through an ATM and the important differences among various ATMs. For example, only a few machines support generating and printing of address on receipts, while others do not support printing receipts at all. 
It is important to note that all Genesis Coin ATMs (Genesis1, Satoshi1, Satoshi2) can generate and print a paper wallet for you. Also General Bytes two-way BATMThree ATMs, BitAccess machines and BitXatm bitcoin ATM can generate and print receipts with bitcoin wallet addresses. 
Bitcoin ATMs have a standard procedure for dispensing BTC:
Verification step

– Some machines may ask you to provide a bitcoin address for deposit. Such machines will not print a paper wallet for you.

Payment

– Insert cash into the ATM or use card transactions..

Confirm operation

– It may take up to a few hours for the purchase to be confirmed on the blockchain.

Sweeping the paper wallet

– If the ATM gives you the private key QR code you may sweep the Bitcoin to your digital wallet or cold storage.
You can watch tutorial videos of every Bitcoin ATM here.
Importing a key vs. Sweeping a paper wallet
It is a common mistake among beginners to import keys instead of sweeping them. Several entities, malicious or otherwise may have access to your private key when you first receive it from a seller in the form of a paper wallet or digital wallet. Importing this private key just adds your control over the same private key, and the BTC stored in it, but does not remove the access that other entities may have over the same wallet. To remove the access of all other entities it is important to gain sole control over your BTC.
The process to do this is called sweeping. Essentially, when you do sweeping, you create a new private key that only you have access to, and move all your BTC from your old private key to the new one. Thus, you now have sole ownership over your wallet after sweeping a private key, but not necessarily after you import a private key.
Bitcoin is on an incredible bull run right now, gaining investments from the CEOs of some of the largest companies in the world, like Tesla and Twitter. Beating Tesla in total market capitalization, Bitcoin has now entered the list of the top 10 assets by market cap in the world, with the others on the list being Gold, Apple, Microsoft, Silver, etc.
Bitcoin has rapidly approached mass adoption, taking other cryptos like ETH, Dogecoin and BCH to new heights, while critics like Michael Burry are still vocally skeptical, claiming that cryptocurrencies are a bubble which is likely to burst soon. That being said, Bitcoin is very likely to keep growing in the foreseeable future and investing in it will continue to be a great way to hedge against fiat inflation. So we hope that you found a way to buy Bitcoin that best suits you in this article!