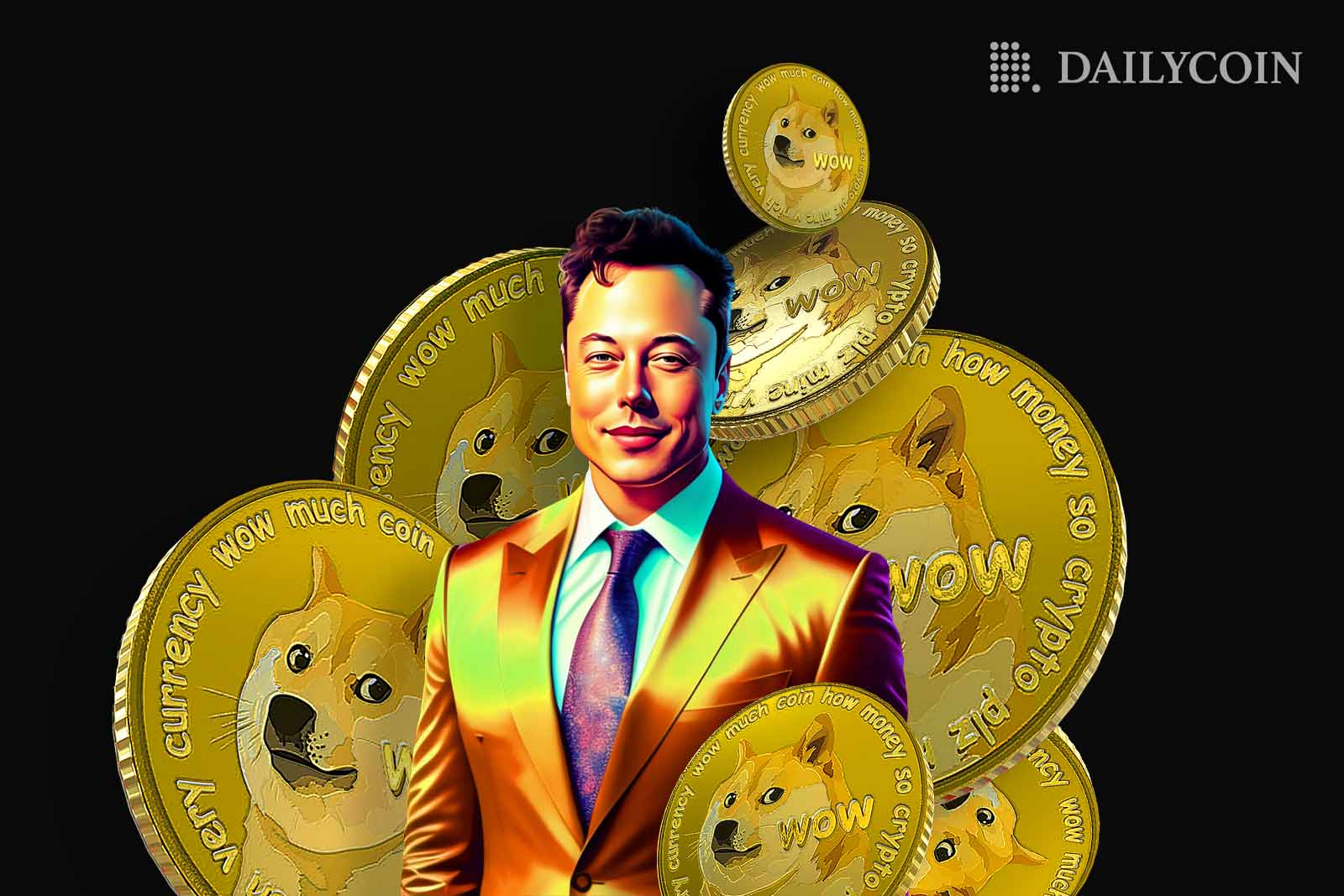 Yilong Ma, the Chinese twin brother of Elon Musk, lost his temper in the recent TikTok video, which scooped up over three million views in two days. The famous look-alike of Elon Musk was just crossing the road while looking at his phone when a driver decided to disturb Yilong's peace with loud honking.
In no time, the situation escalated and infuriated Elon Musk's Chinese doppelganger. In response, the driver handed the outraged pseudo-Musk some money, which again did not sit well with Yilong Ma. While the driver might have to think twice before he honks on the road next time, the situation eventually resolved itself.
Immediately, the man behind the wheel took out a couple of golden Dogecoins (DOGE), which instantaneously soothed the soul of Elon Musk's clone. While the top dog memecoin is also known to put a smile on the real Elon Musk's face, his Chinese clone received another gift – a printed-out Bored Ape NFT with 3D glasses.
Excited about the Bored Ape NFT print, Yilong Ma cheerfully uttered, "I Love You," as he held a couple of fancy golden Dogecoins in his hands. This is how the Chinese Musk explained what happened: "This man pissed me off. When he gave me Dogecoin, I chose to forgive him! This is the beauty of cryptocurrencies."
DOGE Still 88.8% Behind ATH
Despite the generated social mentions for the leading canine cryptocurrency, the power of DOGE is yet to be unleashed in terms of its market value. At press time, the top dog memecoin Dogecoin (DOGE) trades at $0.082223, according to CoinGecko. On the contrary, DOGE slid by 7% in the last 24 hours, totaling the weekly deficit to 10.1%.
In technical terms, Dogecoin's market price is inside an ascending triangle. Moreover, the current situation suggests that significant market price movement won't happen until a breakout happens in the bull pennant. The downward slanting resistance line can't keep DOGE up in the $0.10 price range. Therefore, DOGE's price relies on support levels of $0.08.
Crypto entrepreneur David Gokhshtein yesterday implied that "there's no reason" for DOGE not to break its all-time high (ATH) of $0.73.
However, DOGE trails 88.8% from its all-time high, while the famous Twitter Takeover momentarily catapulted DOGE to $0.142.