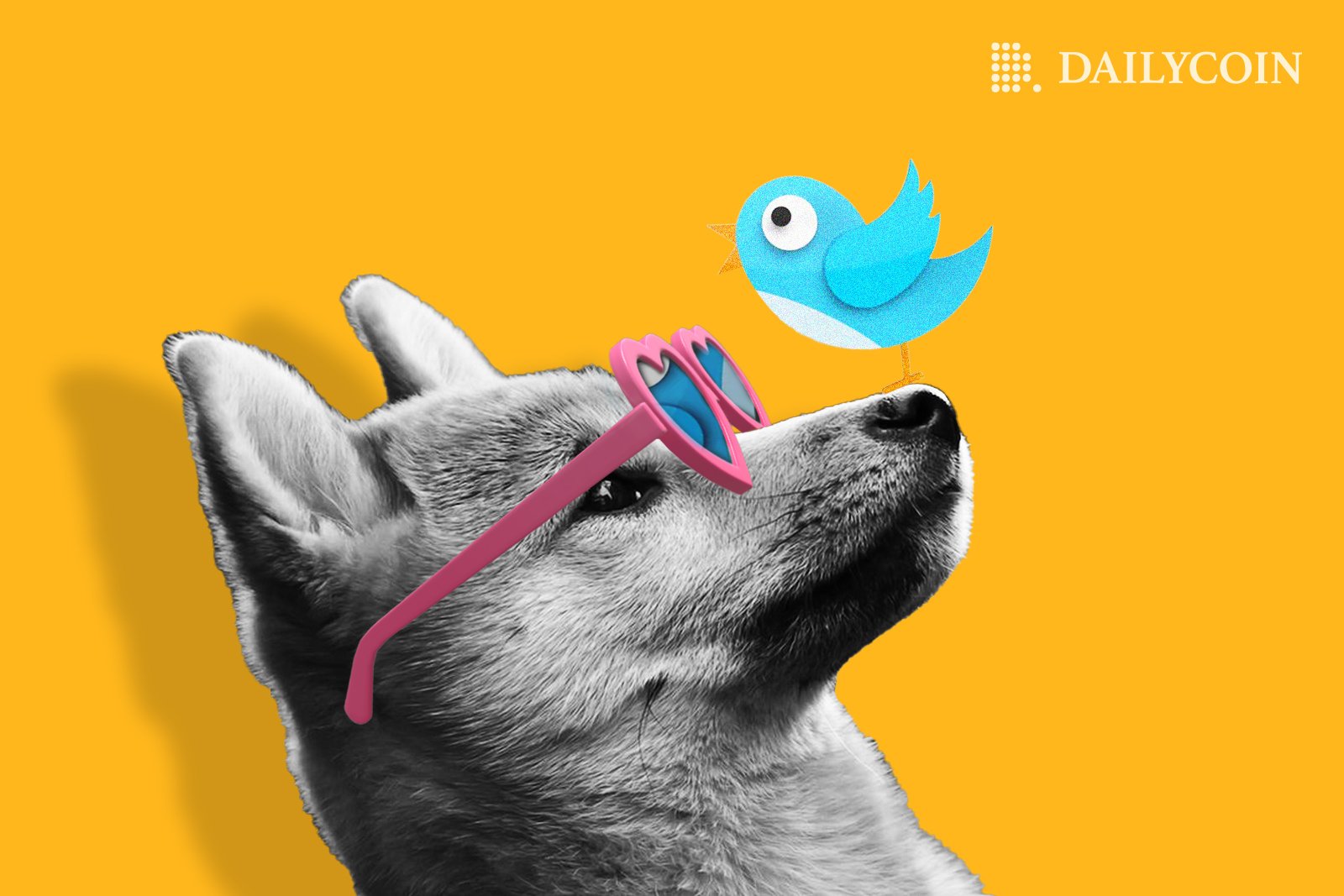 Dogecoin (DOGE) soars 25% to reach $0.10 for the first time since November 2022.
The top dog memecoin overthrows Cardano (ADA) by global market capitalization.
Shiba Inu (SHIB), Floki (FLOKI), and Baby Doge Coin (BABYDOGE) fetch significant gains.
The memecoin-inspired altcoin rebound rally may have returned as Twitter's logo unexpectedly switched to an image of a Japanese guard dog named Kabosu. The beloved canine has inspired multiple memecoins and built a tight-knit community.
Twitter CEO Elon Musk, followed the logo change with a tweet saying he kept his promise to the WSB Chairman.
Shiba Inu (SHIB), Dogecoin (DOGE), Floki (FLOKI), and Baby Doge Coin (BABYDOGE) all went on a sprint run, gathering enough bull power to bring Bonk (BONK) back from the dead with 18% gains. Floki recorded 11.1% in the green and is now trading at $0.00003838, just outside the TOP 100 by global market cap. On the same note, the 15th-ranked Shiba Inu is trading at $0.00001139, with a 5.2% increase in the last 24 hours.
Who Let the Dogs Out?
Most notably, Dogecoin managed to break the upper-scale resistance level of $0.10 for the first time since November 8th, 2022, when the chaotic Twitter Takeover occurred.
At press time, Dogecoin is trading at $0.100414, according to CoinGecko. DOGE snatched away the #7 spot from rival altcoin Cardano (ADA), with both showing bullish tendencies in the hourly charts. At press time, DOGE's global market cap stands at $14.05bn, a $2.75bn increase in the last three hours.
On top of that, Elon 'Chief Twit' Musk posted a meme with the DOGE mascot riding a light green Cadillac in a butterfly costume, which reads, "That's an old photo," while the confused police officer stares at the blue bird's driver's license.
On The Flipside
As this bull run for the top dog memecoins is based on Twitter's surprising makeover, it's hard to determine if the price movement can break the bullish pennant DOGE had been following since the notorious "Twitter Takeover."
Why You Should Care
Crypto Twitter is boiling with dog-themed memecoin-related hashtags like #SHIB, #DOGE, #FLOKI, #SHIBArmy, and #DOGEArmy. Social mentions have been known to ignite bull runs for major altcoins.
Read the hottest DailyCoin crypto news:
Bitcoin Ordinals Record New Highs Amid BRC-20 Hype
Bitcoin Thesis Hits Amazon's Technology Best Seller List
FAQs
Why did Twitter change its logo to doge?
The unexpectedly changed logo dates back to when another Twitter user WSB Chairman suggested that Elon Musk would change Twitter logo to DOGE mascot after buying the company.
Why is there a Shiba on Twitter?
Shiba Inu dog on Twitter stems from the original DOGE meme, which first appeared back in 2013. Elon Musk expressed support for the dog-themed cryptocurrency numerous times before.
Who changed Twitter logo?
Elon Musk changed the Twitter logo. Minutes later, he posted a meme with a Shiba Inu dog riding a light green cadillac and getting pulled over by police officers, confused to see the blue bird's logo on the new Twitter CEO driver's license.
Is the Doge logo copyrighted?
Dogecoin logo is trademarked by Dogecoin Foundation.
Why did Elon choose DOGE?
Elon chose Dogecoin (DOGE), because he once said that "fate loves irony", hinting at the possibility of a currency that was created as a joke becoming the centerpiece of a new global financial system.