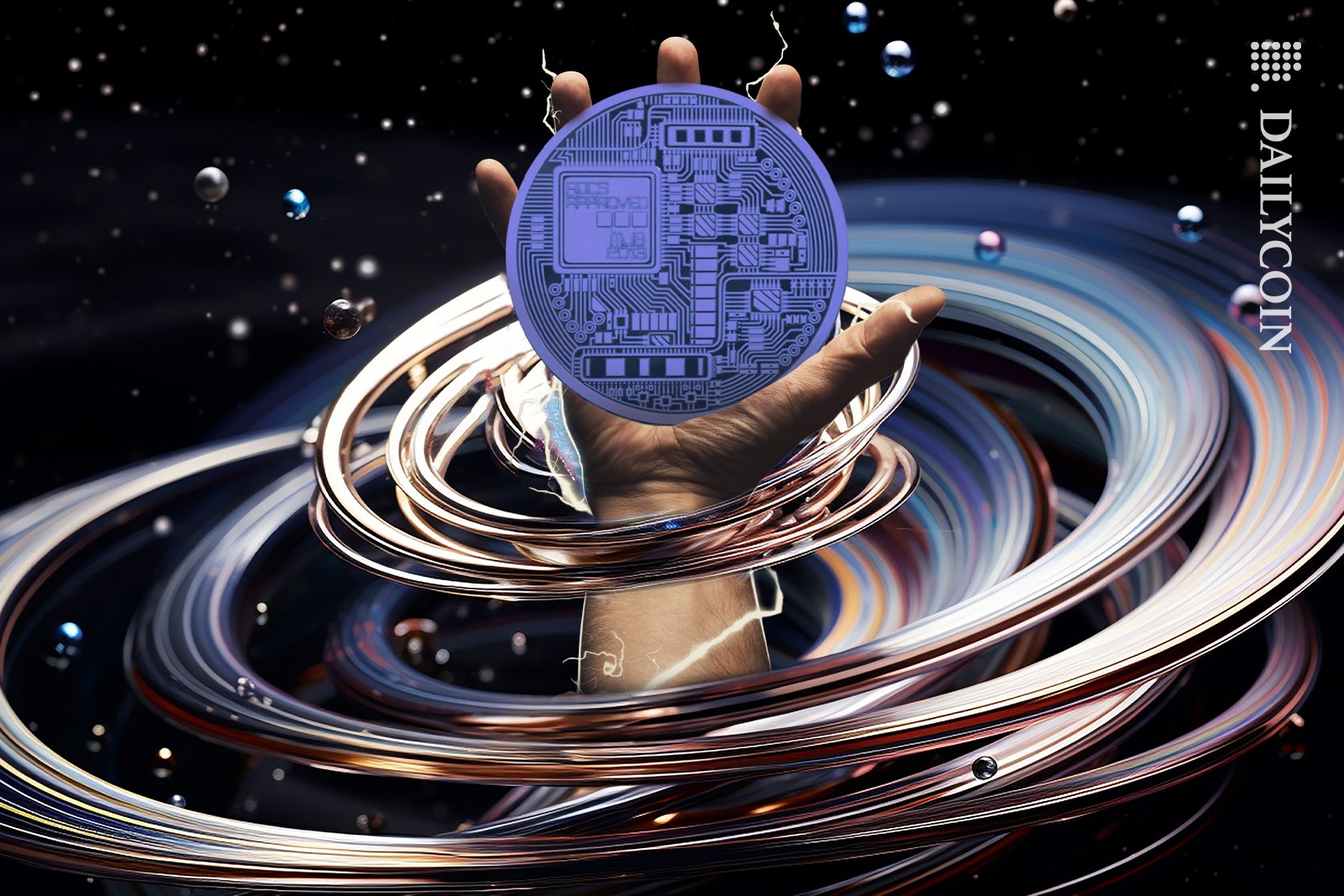 Crypto outflows continued last week but considerably slowed down.
The recent decrease follows a divergence in regional investor sentiment between Europe and the U.S.
CoinShares tipped responses to regulatory developments as key drivers for the recent divergence.
Outflows from crypto funds have persisted for several weeks as market uncertainty influences investment decisions. However, this closely watched data metric last week showed signs of easing, with outflows significantly plunging from the previous week.
Outflows Tank 83%
According to CoinShares' latest crypto funds flow report, released on Monday, September 25, crypto fund outflows dropped from $54 million the previous week to $9 million last week, representing an 83% decrease.
While Bitcoin investment funds again led outflows with $6 million, the flows were minor compared to the $45 million recorded the week before. Similarly, Ethereum continued to see outflows, but the value dropped from $4.8 million the week before to $2.2 million last week.
The recent decrease in outflows follows diverging sentiments between Europe and the U.S.
Diverging Sentiments
As highlighted by CoinShares, European investors appear more optimistic about the crypto market in the short term than U.S. investors, as crypto funds in Europe saw inflows of about $16 million. In contrast, in the U.S., digital asset investment funds recorded $14 million in outflows.
CoinShares has attributed the regional divergence to differing perspectives around the current regulatory landscape. According to the asset manager, while U.S. investors remain discouraged by recent regulatory happenings, European investors see recent regulatory setbacks as opportunities.
"The regulatory crackdown from the SEC … has had a definite impact on sentiment, with investors selling their bitcoin investments after the disappointment that the SEC decision to delay the Blackrock spot ETF decision, along with many other applications. In Europe the sentiment is much more constructive, investors now have the well defined MiCA directive and recent flows data suggests they see the weak sentiment in the US as a buying opportunity," CoinShares Head of Research James Butterfill clarified in a conversation with DailyCoin. 
While the European Parliament recently called for tighter crypto regulations the bloc continues to push towards implementing the Market in Crypto-Assets (MiCA) regulatory framework. 
On the other hand, progress toward a crypto regulatory framework is moving slowly in the U.S., even as the SEC and CFTC continue to crack down on the industry with recent enforcement actions against NFT projects and DeFi platforms.
On the Flipside
XRP and Solana continue to buck the outflow trend with $660k and $310k in inflows, respectively.
It remains to be seen how long the recent regional divergence in investor sentiment will continue.
Why This Matters
Crypto fund flows serve as a critical indicator of broader investor sentiment. While the recent report suggests that investors remain largely bearish, the data also shows that this sentiment is shifting in Europe.
Read this to learn more about the recent streak of outflows from crypto investment funds:
Bitcoin Funds Worst Hit as Crypto Outflows Streak Hits $500M

Find out why Ethereum's Dencun upgrade is likely to be delayed:
Ethereum's Next Major Upgrade Likely to Be Delayed: Core Devs