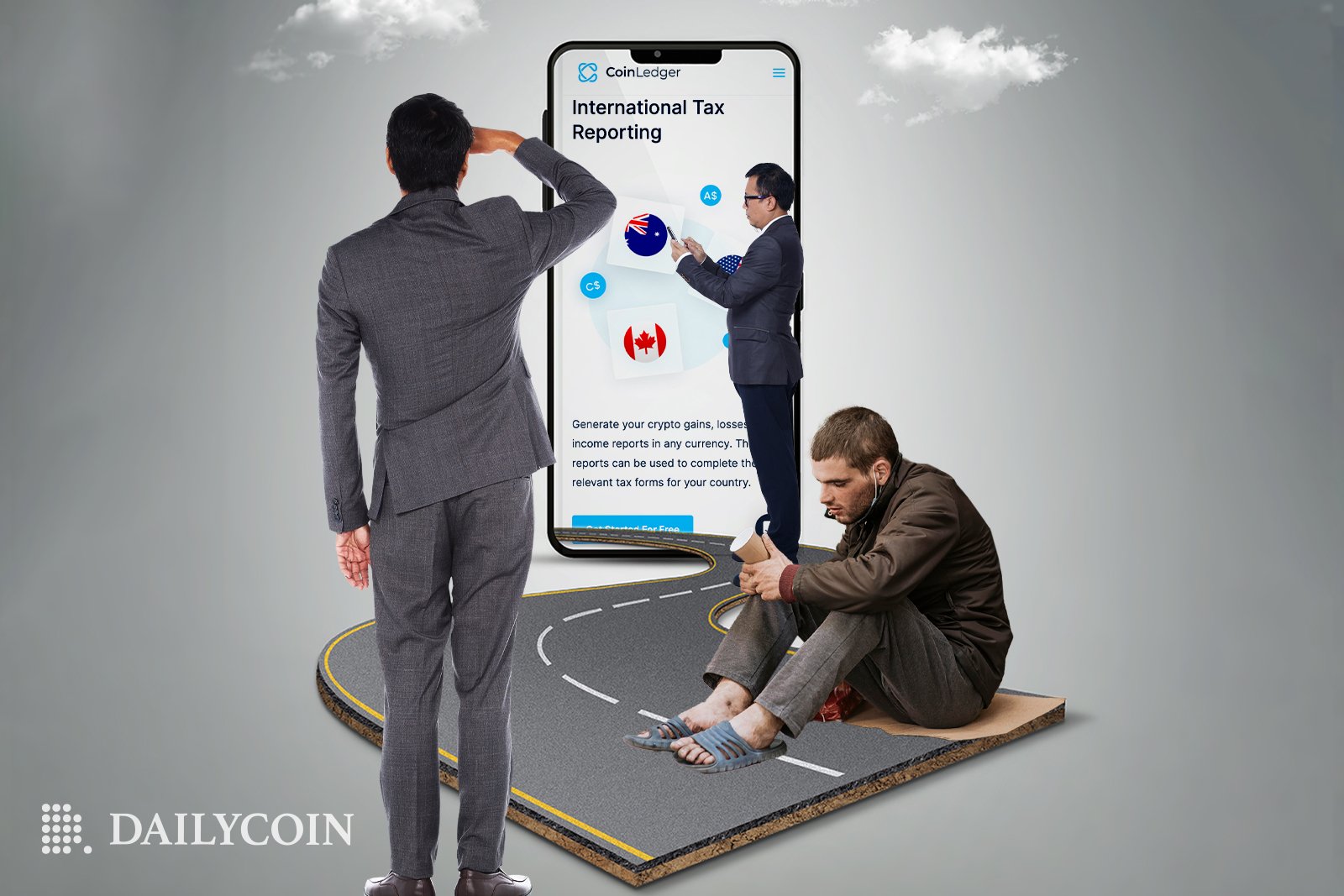 Tax software platform CoinLedger unlocks convenient tax reporting on Cardano.
Cardano community members are skeptical about possible centralization risks.
The price of ADA spikes to a three-month high following the announcement.
The Cardano (ADA) community is notorious for participating in conversations on Twitter concerning the growth of the ecosystem. In its latest escapade, the community converses about a recent announcement by CoinLedger.
On March 31st, 2023, tax software platform CoinLedger reveals that automatic tax reporting for Cardano is now live.
The majority of the feedback from the community appears to be skeptical. However, the price of ADA reflects a contrasting and optimistic sentiment from the Cardano community.
Tax Reporting on Cardano
CoinLedger now imports Cardano-based transactions, calculates gains and losses, and auto-generates tax forms per national requirements.
The CoinLedger development is a step towards optimizing the Cardano experience for the community. It removes the need for time-consuming practices like manually calculating gains and losses, among other features.
Additionally, CoinLedger supports transaction classification for staking rewards and other top Cardano applications.
CoinLedger's automatic reporting service now provides a seamless method of tracking crypto taxes. Meanwhile, the Cardano ecosystem is gaining momentum due to its unique approach to smart contract functionality and scalability. This new combination is poised to attract an influx of users to Cardano.
Cardano Community Critique
Amidst a sea of technical questions and FUD, some positive comments appear from the Cardano community. However, the latest Cardano innovation is once again hit by centralization accusations by some community members.
According to one skeptical community member, the tool facilitates "even less privacy from governments." Community member am panic opines that the feature is a "guarantee" that centralized bodies can track Cardano wallets.
The centralization discussion plays off amidst Cardano's approach to full decentralization via its final evolution in the Voltaire phase.
At the time of writing, ADA is trading at $0.40, recording a spike of 8.62% on the 24-hour chart. This marks the highest increase for ADA over the past three months, hinting that positive sentiment is yet brewing in the Cardano community.
Cardano's native cryptocurrency is climbing in a steady upward trajectory following the announcement from CoinLedger. However, ADA remains at an 86.90% dip from its all-time high of $3.09 on September 2nd, 2021.
Continued innovation on the Cardano blockchain has failed to send ADA in a sustainable upward trajectory. According to data from IntoTheBlock, 57% of ADA holders remain "Out of the Money," while 31% are in the green, and 12% are in a neutral zone.
On the Flipside
Why You Should Care
CoinLedger's automatic tax reporting service for Cardano is another step towards the mainstream adoption of cryptocurrencies. Automated solutions facilitate compliance, thereby reducing regulatory uncertainties and increasing the legitimacy of the crypto industry.
Read more about the Cardano founder's thoughts on regulation:
Cardano (ADA) Founder Slams SEC's "One-Size-Fits-All" Staking Regulation
Read more about recent woes on the Solana (SOL) network:
Solana (SOL) Whales, y00ts, & DeGods NFTs Ditch the Network