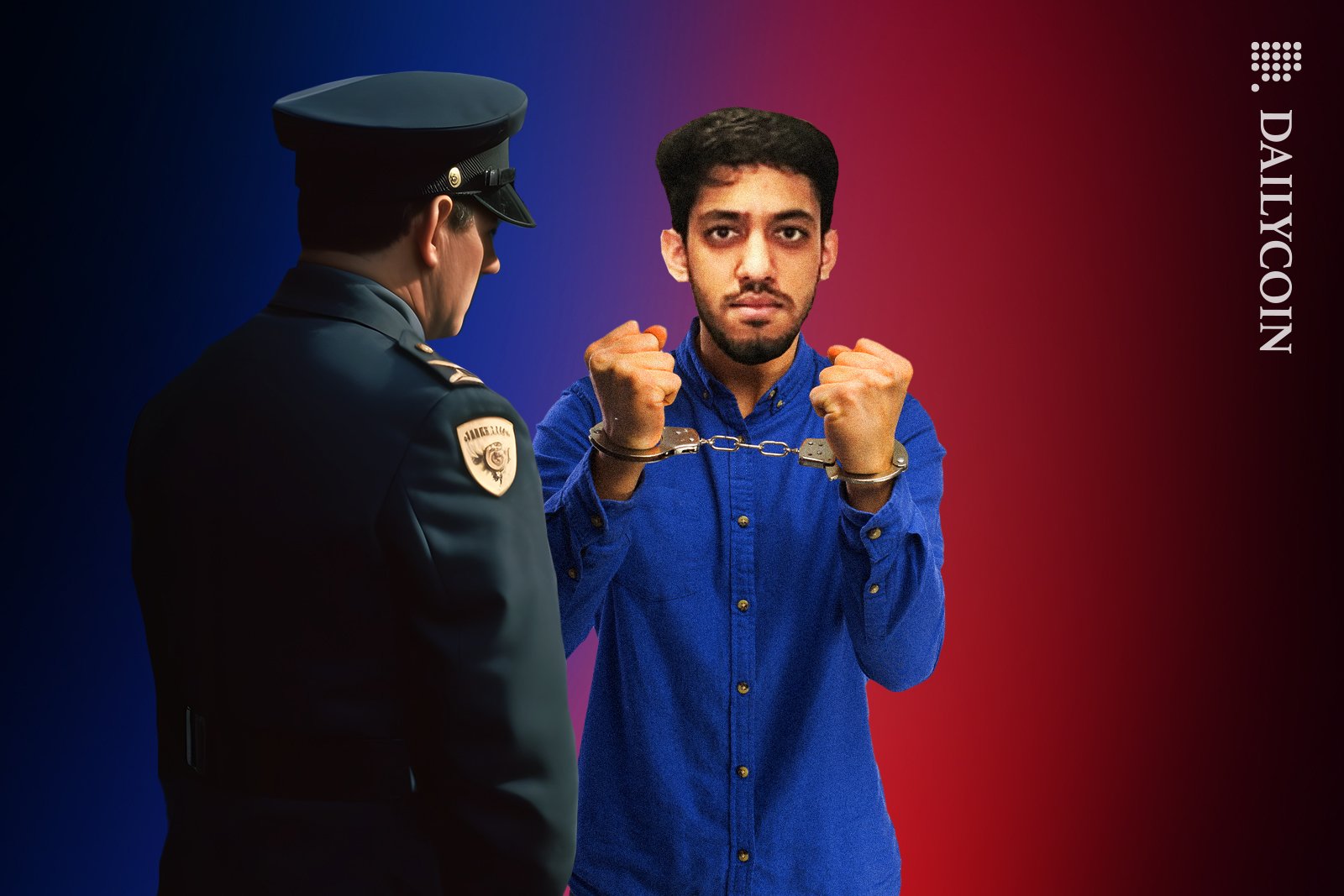 A former Coinbase product manager was sentenced to jail for insider trading.
Ishan Wahi and his co-conspirators made $1.5 million through illicit crypto trading.
This is the first crypto insider trading case in the U.S.
The cryptocurrency sector is under intense regulatory scrutiny since the FTX collapse shed light on illicit activity in the sector. As the courts are ramping up prosecutions, a landmark conviction hit the industry.
On Tuesday, May 9, Ishan Wahi, a former Coinbase Global Inc product manager, was sentenced to two years in prison for insider trading.
The guilty verdict comes in the first-ever U.S. insider trading case involving cryptocurrencies.
Wahi Made $1.5 Million Through Insider Trading on Coinbase
US. District Judge Loretta Preska in Manhattan federal court sentenced Wahi for two counts of conspiracy to commit wire fraud.
Judge Preska, in her sentencing remarks, described Wahi's actions as a "massive abuse" of the trust placed in him by Coinbase.
As a product manager at Coinbase, Wahi had access to confidential company information. This included knowledge of which digital assets would list on the Coinbase platform ahead of the public announcement.
This gives Wahi a significant advantage in trading, as cryptos often significantly increase in value after listing on a major exchange.
Wahi shared this insider information with his brother, Nikhil Wahi, and their friend, Sameer Ramani. Armed with the knowledge of which digital assets Coinbase would list, the trio was able to purchase these assets ahead of the public announcement.
The group traded 55 digital assets on Coinbase between June 2021 and April 2022. According to the prosecution, Wahi and his co-conspirators made $1.5 million thanks to the scheme.
The sentencing followed a guilty plea by Wahi in February. In September, Nikhil Wahi also pleaded guilty to a wire fraud conspiracy charge and was sentenced to 10 months in January.
On the Flipside
U.S. authorities are still searching for Sameer Ramani, one of Wahi's co-conspirators.
U.S. Securities and Exchange Commission filed a separate lawsuit against Ishan and Nikhil Wahi. The SEC claimed that the brothers committed securities fraud. However, the agency has agreed with the brothers to settle the claims.
Why You Should Care
The lawsuit highlights that crypto insider trading has the same legal treatment as other forms of the crime.
Read more about Coinbase's insider trading case:
Transparency or Cunning? Coinbase Accused of Supporting Serious Insider Trading
Read about SBF's attempts at dismiss most of the charges against him in the FTX case: