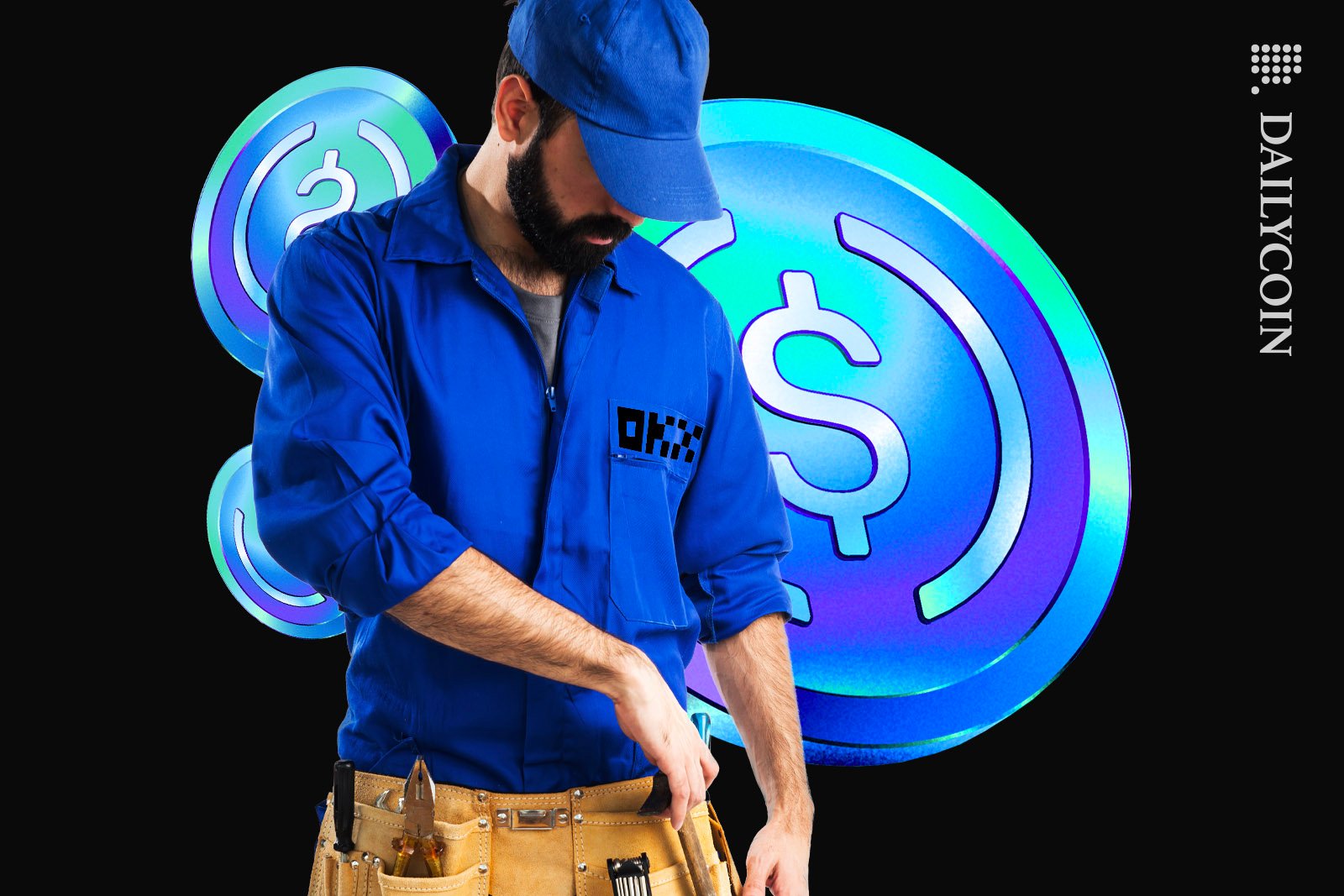 Circle and OKX have formed a partnership to increase the accessibility and utility of USDC.
A groundbreaking 'USDC Zero Network Fee Campaign promised a fee-free experience.
This partnership has opened doors to a broader landscape of cross-chain USDC utility.
Circle Internet Financial (Circle), a global fintech leader and the issuer of USDC has joined forces with OKX, a renowned global Web3 technology company. Together, they have unveiled groundbreaking enhancements for USDC within the OKX Wallet and OKX DEX aggregator, signifying a monumental stride within the Web3 landscape.
OKX and Circle Launch Game-changing Initiative for USDC Users
This collaboration between Circle and OKX brings to the forefront a remarkable transformation in the world of USDC, its capabilities, and its impact on users. Central to this partnership is the 'USDC Zero Network Fee Campaign,' an initiative that empowers OKX Wallet's Smart Account users.
Running from September 7 to October 5, 2023, this campaign liberates users from the constraints of network fees when conducting USDC transactions. Details regarding this campaign can be accessed here.
The Smart Account feature, integrated into the OKX Wallet and powered by advanced account abstraction technology, was introduced on August 2, 2023. It revolutionizes how users interact with USDC, enabling seamless transactions across multiple blockchains.
OKX DEX Enhances USDC Pair Trading with Circle's CCTP Integration
Moreover, integrating the OKX DEX aggregator with Circle's Cross-Chain Transfer Protocol (CCTP) marks a pivotal moment in the journey of USDC. This collaboration streamlines the user experience for those engaging in USDC pair trading.
It also opens doors to a broader landscape of cross-chain USDC utility, spanning Ethereum, Avalanche, Arbitrum, and the OP Mainnet ecosystems. As the CCTP expands, the OKX DEX aggregator is primed to extend its support to additional blockchains, ensuring users have a seamless and comprehensive USDC cross-chain functionality.
On the Flipside
While the 'USDC Zero Network Fee Campaign' is a positive step, this fee waiver may increase network congestion, potentially slowing down USDC transactions for all users during the campaign period.
Fees can play a vital role in maintaining the security and efficiency of blockchain networks. The absence of fees may raise concerns about network congestion and sustainability.
Why This Matters
Circle Internet Financial's partnership with OKX, enhancing USDC capabilities, underscores the ongoing evolution of stablecoins in the crypto sphere. This collaboration not only streamlines user experiences but also paves the way for broader cross-chain utility, contributing to the growing interconnectedness of blockchain ecosystems.
To learn more about Circle's ongoing expansion of USDC in the APAC and LATAM regions, read here:
Circle Continues Expansion with USDC in Asia and Latin America

To stay updated on the recent developments in Polygon's extension of tokenization dominance through its partnership with Mirae, click here:
Polygon Extends Tokenization Dominance with Mirae Partnership