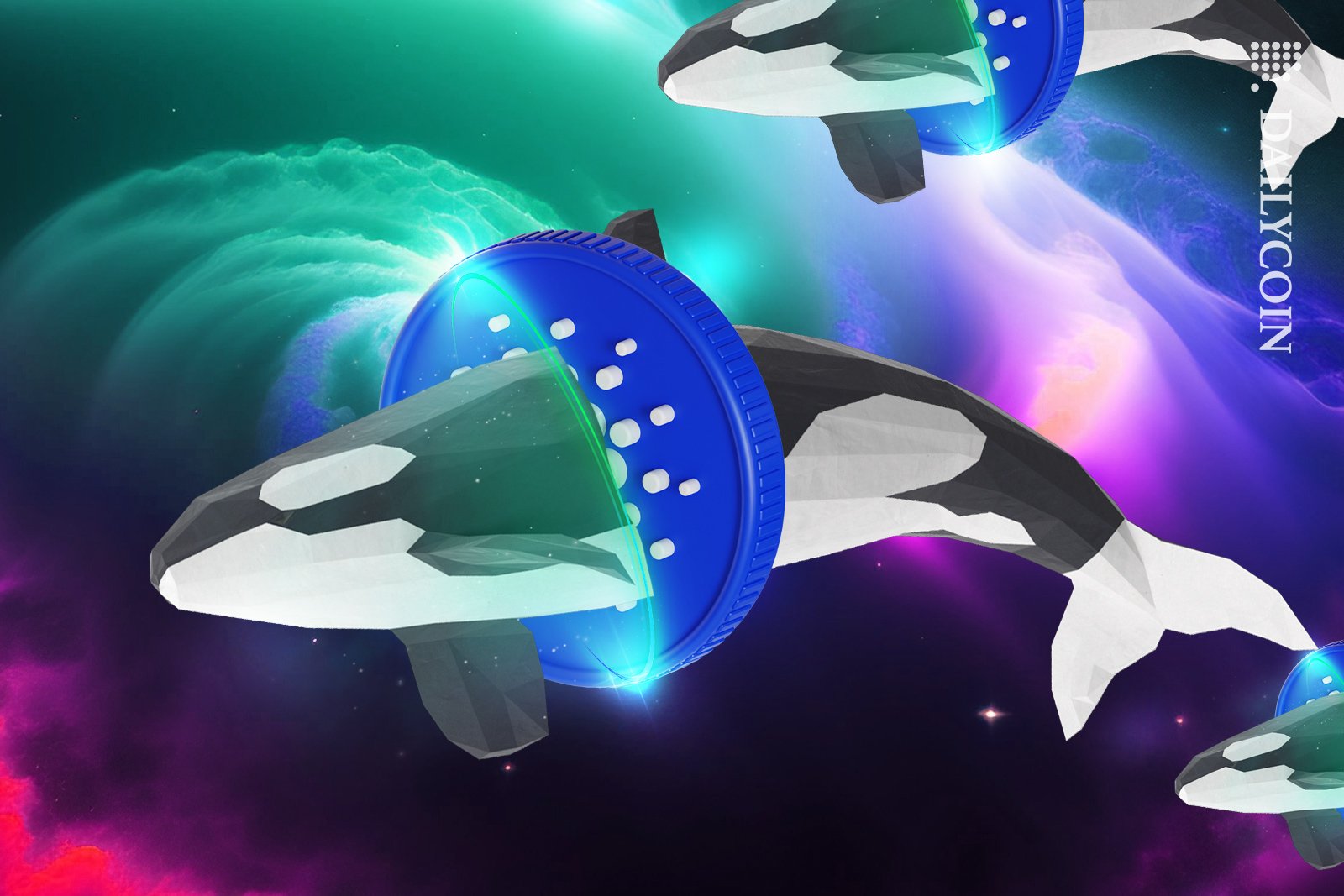 Cardano Whales are looking to cushion ADA's fall as Bears grow increasingly dominant.
Whales have ramped up trading activity as ADA tumbles into their demand zone.
The heightened interest from the Whales could lead to ADA surging.
With the Bears holding Cardano's reins, ADA is gradually dwindling toward the next liquidity range at $0.25. Retail investors have grown apprehensive, hoping for a bullish comeback, as traders incur losses exceeding $2 million across long positions since the Bulls relinquished control.
Amid this ongoing power struggle over ADA, the Whales have come out of their deep slumber as they look to make a splash with their positions.
Cardano Whales Splurge
Since Cardano slipped through support, Whales have significantly ramped up their trading activity to cushion ADA's fall. Data aggregator Santiment revealed that Cardano Whales holding over 1 million ADA, or $293,000, have continued accumulating despite the prevailing bearish sentiment.
Notably, Whales have added over $116 million worth of ADA to their bags since May 21st, leading to the highest token accumulation since September 2022. As a result, on-chain transaction volume on Cardano has also surged over the past six months. ADA transaction volume exceeded $67 billion at press time, marking the highest level since September 2021. 
The data aggregator pointed out that the accumulation increased when Cardano reclaimed $0.29 after tapping $0.28. At the time of writing, ADA exchanged hands at $0.295, boasting a daily trading volume of over $300 million. 
Such spikes in Whale activity often precede bullish pumps in the market as it urges retail investors to follow suit.
What Happens Next?
Historically, when Whales accumulate, ADA surges. This is because their colossal transactions have the potential to impact market dynamics significantly.
With Whales active around their demand zones between $0.28 and $0.29, Cardano could reclaim the $0.30 mark. However, once ADA secures this price level, the Bulls must exhibit strength by turning into support. Should they fail, the Bears will again overpower them and push ADA into their territory.
On the Flipside
Cardano's (ADA) reclaim of $0.29 led to traders losing over $300,000 across short positions.
Despite its solid performance in the DeFi sector, ADA has only managed a modest 13% increase this year.
Given the sustained bearish pressure in the past week, a potential market-wide relief bounce seems probable.
Why This Matters
Burgeoning interest from Whales often suggests a positive outlook for Cardano Bulls, who currently are eyeing a reclaim of $0.3. Increased accumulation from the market players could lead to an uptrend and allow retail investors to regain confidence.
More on Cardano:
Cardano (ADA) Slips to $0.28 Amid Bearish Pressure
Whales look to accumulate Shiba Inu as well:
Shiba Inu On-Chain Data Depicts Whales Stirring from Slumber