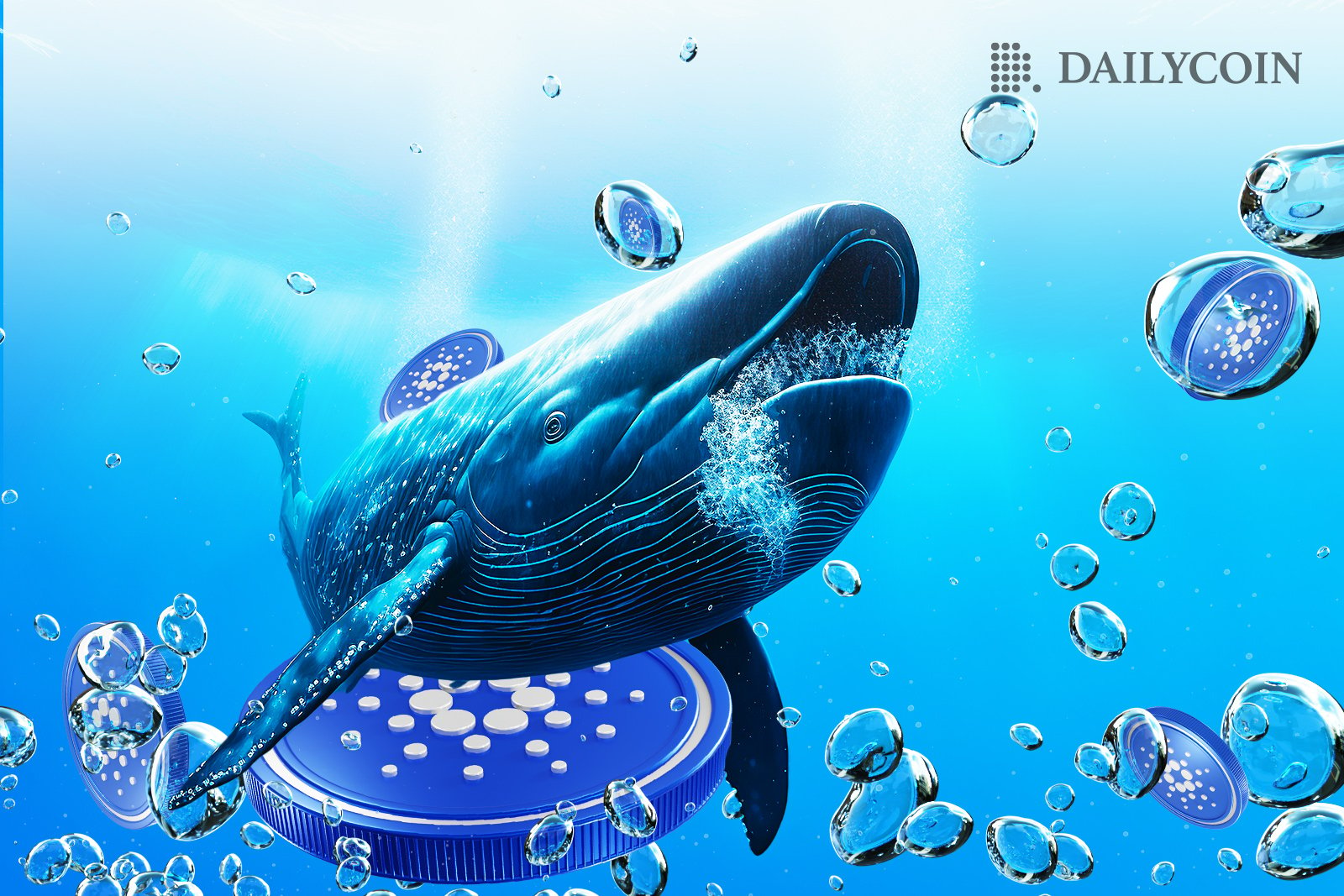 Cardano whales have accumulated a massive amount of ADA tokens.
Charles Hoskinson has highlighted the uniqueness of Cardano's staking protocol on Twitter.
ADA is currently trading sideways, waiting for Bitcoin to make a move.
The digital asset market is currently experiencing a surge, rebounding from the lows of 2022. The rally has been bolstered by the increasingly positive sentiment toward crypto assets. Savvy crypto whales have taken advantage of the "buy the dip" opportunity to bolster their Cardano holdings.
Cardano's founder, Charles Hoskinson, last Monday took to Twitter to share a unique perspective on the number of wallets participating in ADA and Ethereum staking. According to Hoskinson, Cardano is distinct as its supporters had designed an excellent staking protocol long ago.
On-chain Data Shows Whales Accumulating 560M ADA
To further understand Cardano's market trend, on-chain data reveals that Cardano whales have accumulated around 560 million ADA tokens (approximately $218 million) over the past two weeks. This accumulation spree started around March 26, 2023, and picked up the pace on April 5, 2023, with whales adding hundreds of ADA in multiple transactions.
On March 27, 2023, Cardano's price took a dip, trading at an average price of $0.34. However, as the accumulation spree started to take effect, Cardano's price regained momentum. The price of ADA reached a recent high of $0.4093 on March 31, 2023, before cooling off to its current levels.
Before the current sideways action, Cardano's price surged nearly 26% over the past 30 days. At the time of writing, ADA is trading at an average price of $0.387, with a 24-hour trading volume down by around 2% to stand near $192 million.
On the Flipside
There are concerns that the concentration of ADA tokens in the hands of a few whales could pose a risk to the stability of the Cardano ecosystem and the broader cryptocurrency market.
While Charles Hoskinson has touted the platform's staking protocol, some analysts argue that it still lags behind Ethereum in overall adoption and functionality.
Comparing the number of wallets participating in Cardano and Ethereum staking may be unfair, as Ethereum has a much larger market share and user base.
Why You Should Care
Cardano's recent surge in price and the accumulation of ADA tokens by whales is a significant development for the cryptocurrency. The growth in demand and positive sentiment towards Cardano is beneficial for the project and for the broader cryptocurrency industry as it demonstrates the potential for growth and mainstream adoption.
To learn more about Cardano's interoperability with gaming through Paima, check out this article:
Cardano Gaming Goes Interoperable Through Paima Layer-2 Launch
For the latest on Bitcoin's bullish price action and insights into the CPI data and Fed policy, read here:
Bitcoin Hits 28K. Will CPI Data and FOMC Push BTC to the 30K level?