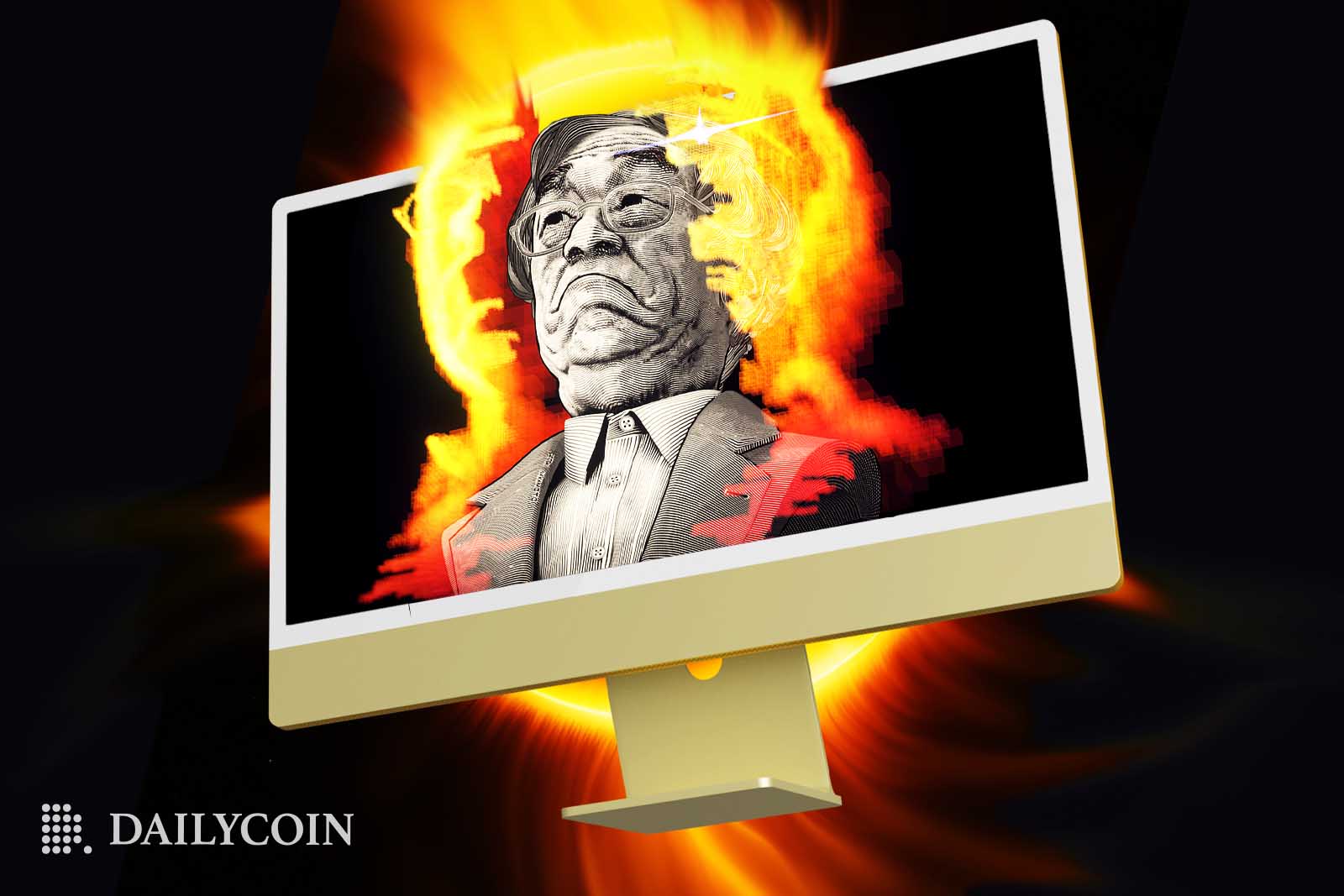 The original white paper of Bitcoin has been discovered in every modern version of Apple's macOS operating system.
Technologist Andy Baio came across the white paper by accident.
The reason for including the white paper in macOS versions is unknown.
The original white paper for the Bitcoin network, authored by the enigmatic Satoshi Nakamoto, is embedded within every modern version of Apple's Mac operating system. This intriguing discovery was revealed in a blog post by technologist Andy Baio on April 5.
Baio Uncovers Bitcoin White Paper in macOS
According to Baio, a PDF version of the Bitcoin white paper has been included with every copy of macOS since the release of Mojave in 2018. The technologist stumbled upon this unexpected find when attempting to fix his printer and scan a document using a wireless scanner. A device named "Virtual Scanner II" appeared on his screen, which he had never seen before.
Initially displaying a photo, Baio changed the media type from Photo to Document, revealing Nakamoto's white paper. "I wasn't looking for the Bitcoin paper!" Baio exclaimed. "I was just trying to fix my printer!"
Baio's blog post reveals that very little information exists online about the Bitcoin white paper's inclusion within macOS. However, he shared a Twitter thread from designer Joshua Dickens, who had also discovered the white paper. Baio used this information to find the file's location and create a prompt for others to access the white paper easily.
Baio claims that the white paper can be found on every version of macOS from Mojave (10.14.0) to the current version (Ventura), but not on High Sierra (10.13) or earlier. He also speculated that it might have been included as a lightweight, multipage PDF for testing purposes and not intended for end-users.
On the Flipside
The inclusion of the white paper does not necessarily suggest endorsement or support by Apple towards Bitcoin or cryptocurrencies.
The Bitcoin white paper is freely available online and has been widely circulated for over a decade, so the fact that it can be found within macOS will not have much practical impact.
This doesn't necessarily imply any hidden motives or agendas on the part of the software creators or providers.
Why You Should Care
Apple's inclusion of Satoshi Nakamoto's Bitcoin white paper in every modern macOS version highlights the increasing mainstream acceptance of cryptocurrencies. This move by Apple brings greater exposure to Bitcoin and could potentially attract more users to the cryptocurrency market. This discovery offers a unique opportunity to learn more about the origins and principles of Bitcoin.
FAQs
Why is Bitcoin whitepaper on Mac?
The reason for hiding the Bitcoin whitepaper on the new MacOS remains unofficial and unexplained by Apple. However, it is widely believed that Tim Cook may have concealed the whitepaper because of his personal interest in cryptocurrency, which he has openly discussed in the past.
Can I mine Bitcoin with my Mac?
While it is technically possible to mine Bitcoin with a Mac, it is not recommended, as the computational power required to mine Bitcoin has increased significantly over time, and it is not profitable to mine with a consumer-grade computer.
How do I know if I have crypto miner virus on Mac?
If you suspect that your Mac may have a crypto miner virus, there are several signs to look out for, including a slowdown in performance, increased CPU usage, and unusual network activity.
To learn more about Apple's foray into mixed reality, check out this article:
Apple to Launch Its Mixed-Reality Headset This Spring – A Metaverse Entry?
For the latest updates on the ongoing legal battle between Ripple and the SEC, read our article on the lawsuit's persistent delays:
Ripple vs SEC: The Lawsuit Plagued with Decision Delays