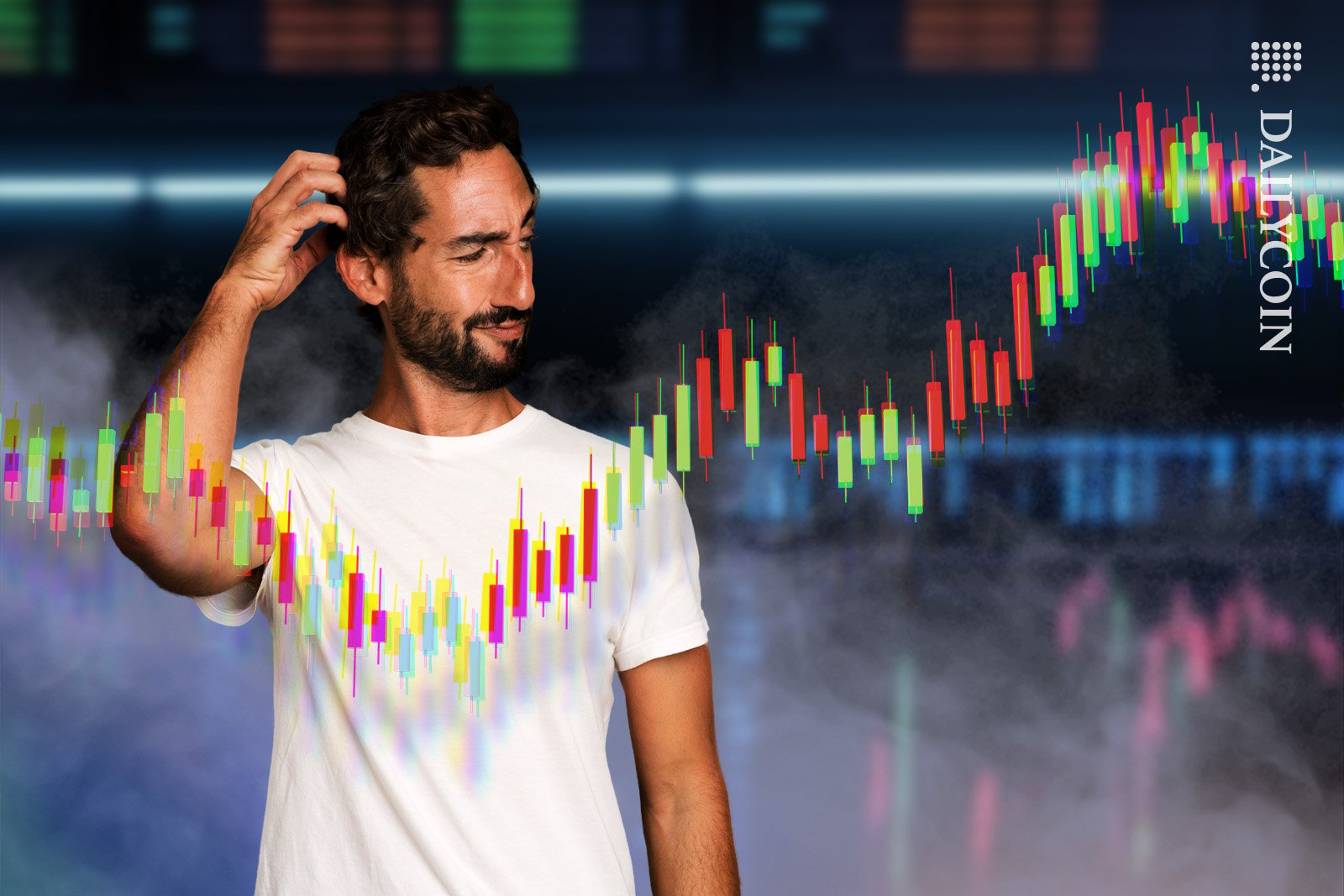 The Bitcoin monthly MACD indicator has turned green for the first time since 2019.
Past occurrences of when the MACD has turned green have revealed intriguing discoveries.
Caution has been urged as historical analysis has unveiled contradicting results.
Bitcoin (BTC) made an impressive comeback in 2023, bouncing back from the turbulence it faced in the preceding year. The crypto's resurgence can be attributed to the prevailing macroeconomic conditions, marked by growing concerns about inflation and a shift towards more cautious interest rate hikes.
Monthly MACD Flips Green for First Time Since 2019
As of writing, a crucial technical indicator, the Moving Average Convergence Divergence (MACD), has flipped green on Bitcoin's monthly chart for the first time since June 2019, potentially signaling the beginning of a bullish market for the world's largest cryptocurrency.
But what exactly is the MACD, and why do savvy investors rely on it? This indicator consists of two distinct lines: the MACD line and the signal line. The MACD line gauges the disparity between two moving averages (MA), while the signal line represents a smoothed average of the MACD line.
When the signal line crosses above the MACD line, as observed in Bitcoin's case, it is typically depicted in green, indicating a bullish signal or a potential buying opportunity.
Conversely, if the MACD line crosses below the signal line, it is often portrayed in red, suggesting a bearish signal or a potential selling opportunity. Investors use this technical analysis tool to help them spot certain trends.
Not Always a Direct Route to Bitcoin Bull Market
However, delving into the historical data of past instances when the MACD turned green, a fascinating revelation emerges: out of the last three occurrences, only one led to an immediate price increase. Surprisingly, the outcome was bearish in the other two instances, with BTC actually experiencing an average decline of 40.88% before eventually surging exponentially.
On the Flipside
The MACD indicator, while widely used by investors, is not foolproof and should be interpreted with caution.
While BTC may have performed well, other digital assets may have experienced different outcomes during the same period.
The macroeconomic conditions that supported Bitcoin's recovery, such as concerns over inflation and interest rate hikes, are subject to change.
Why This Matters
The MACD indicator's shift to green on Bitcoin's monthly chart holds significant implications. While it may appear as a bullish opportunity, historical patterns indicate a need for caution. Understanding the potential bearish repercussions before eventual growth is essential for crypto enthusiasts seeking to navigate the volatile market effectively.
To learn more about community sentiment and price analysis for Bitcoin, read here:
DailyCoin Bitcoin Regular: ETFs Inadequate, SEC Facing Outrage, Price Dump
To stay updated on the groundbreaking stablecoin legislation signed by King Charles III, click here:
King Charles III Signs Groundbreaking Stablecoin Legislation