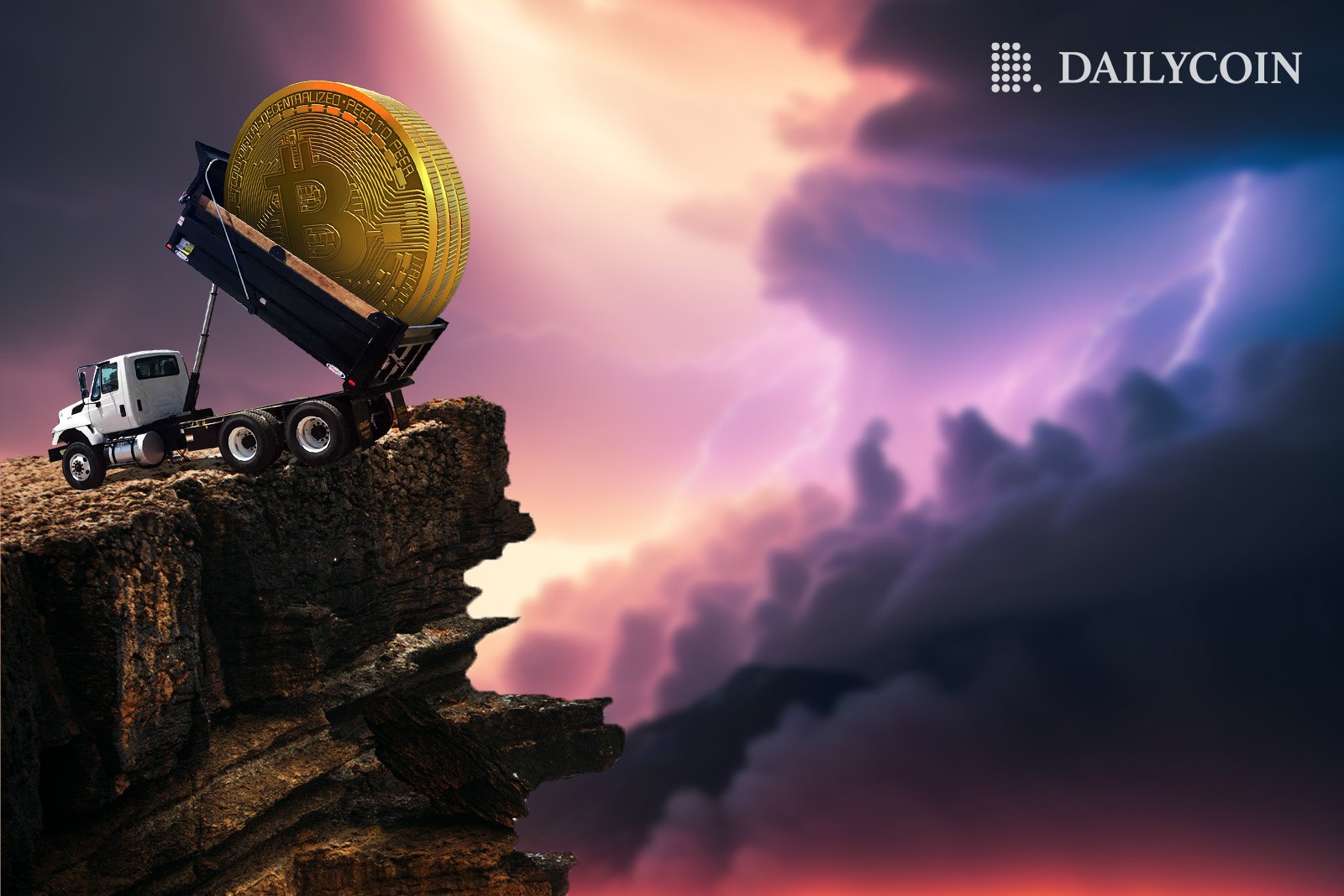 The U.S. government moved a good chunk of its seized BTC to Coinbase.
Market participants think a BTC dump is incoming.
BTC is currently trading down 1.4% on the day.
The crypto markets have enjoyed a great start to the year, with most coins and tokens going up significantly since January.
However, the past few weeks have been increasingly challenging for digital assets. Cryptobank Silvergate is teetering on the brink of bankruptcy, and the U.S. Federal Reserve has again turned hawkish and anticipates larger rate increases.
For Bitcoin (BTC), there's another threat in the short term. That threat is the U.S. government.
The Bitcoin community has been anxiously looking at the BTC chart since early Wednesday morning after reports indicated that the U.S. government has started moving their BTC holdings.
According to Glassnode, a blockchain intelligence and data platform, U.S. government-related wallets moved around 40,000 seized BTC, or about $1 billion, in the early morning of Wednesday.
More importantly, 9,861 of the total BTC seized from the Silk Road hacker have been sent to Coinbase, fueling speculation that BTC will soon experience a surprise dump.
If that were to happen, industry observers believe BTC could retest the $20,000 resistance zone, especially with the U.S. Federal Reserve turning hawkish on Tuesday and indicating further rate increases.
U.S. Fed Indicates Rate Increases
Last week, the news of Silvergate being on the brink of bankruptcy shocked the crypto markets, which saw billions of dollars vanish in 30 minutes. Bitcoin dropped around 5%, with ETH and other altcoins also dumping.
On top of that, the U.S. Federal Reserve chairman Jerome Powell indicated in his testimony on Tuesday that the Fed might need to introduce further rate increases to curb inflation. The current Federal Funds Rate is 4.57%, but market participants predict it will reach around 6% by the end of the year.
For risk assets like BTC, higher-than-expected rates in the U.S. and worldwide would mean significant sell pressure in the coming months.
BTC currently trades at around $22,000, down 1.4% on the day, according to data from CoinGecko.
On the Flipside
The U.S. government could have other plans related to their seized BTC.
Why You Should Care
Investors will potentially suffer short-term losses if the U.S. government sells its BTC. Investors should consider hedging against such an event.
Read more about BTC technical analysis:
Is Bitcoin in Trouble? Understanding the Weekly Death Cross Pattern
Read more about the SEC's recent crypto move:
Gensler's Crusade Continues: SEC Shuts Down '$100M Crypto Fraud Scheme'