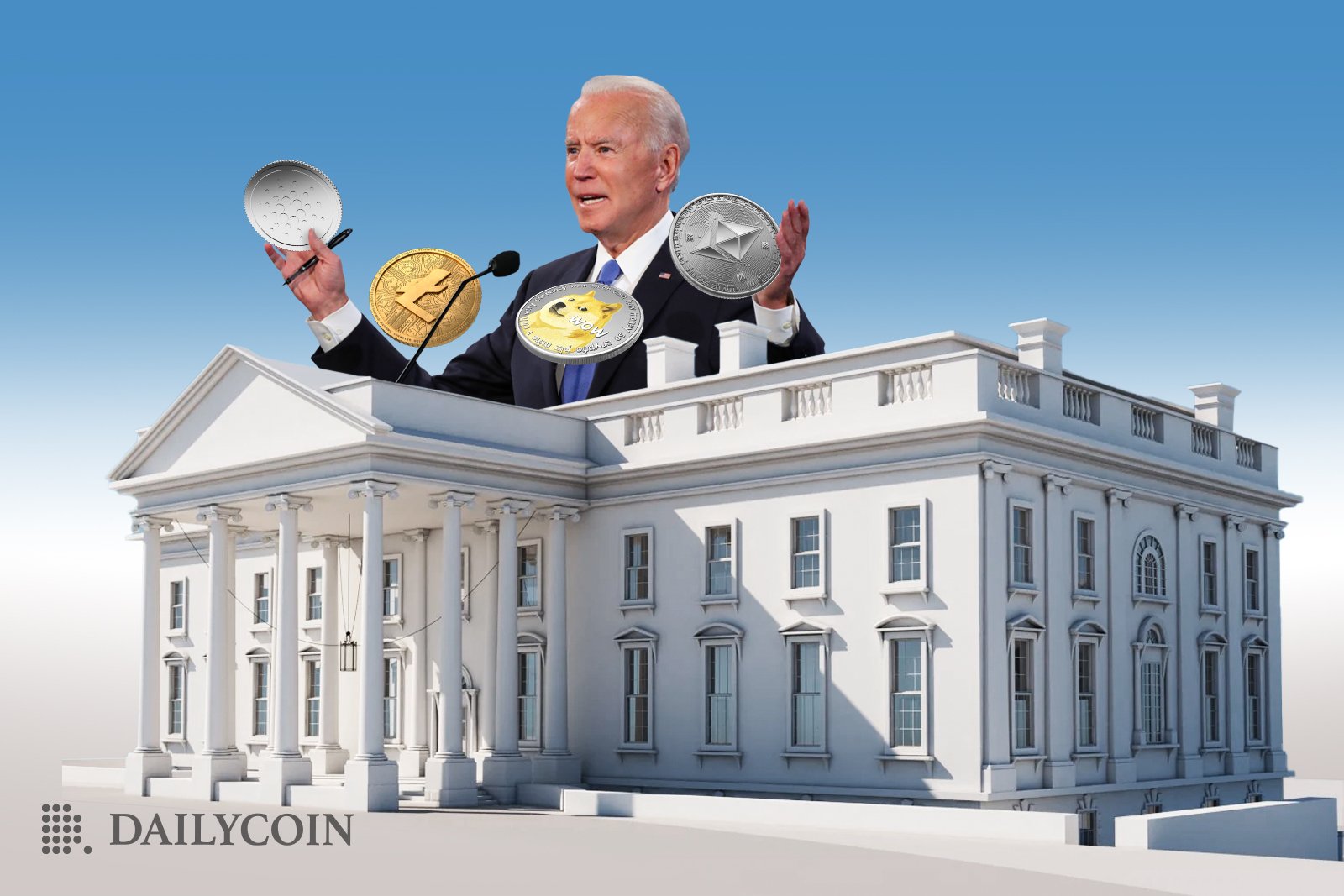 The White House press secretary has confirmed that Silvergate's decline is on their radar.
The administration sees the issues at Silvergate as another example of a crypto-business experiencing "significant issues."
President Joe Biden has repeatedly called for Congress to take action against cryptocurrencies.
Crypto-friendly bank Silvergate was hit hard by the collapse of FTX and now appears to be in the midst of a death spiral. The bank has cut staff, discontinued its crypto payments network, SEN, and is rapidly shedding stock value.
The troubles of the once-popular bank have reportedly not gone unnoticed in the U.S.'s highest office, as White House press secretary Karine Jean-Pierre disclosed on Monday, March 6, that the administration is watching Silvergate closely.
When quizzed about Silvergate during her press briefing, Jean-Pierre noted that several crypto companies, including Silvergate, "experienced significant issues,"
"We are aware of the situation and monitoring the reports, but won't comment on Silvergate specifically. But it is only the latest company in the cryptocurrency field to experience significant issues," Jean-Pierre said. 
U.S. on High Alert over Crypto Risks
In the wake of the collapse of FTX and other high-profile bankruptcies such as TerraLabs, Three Arrows Capital, and Celcius—to name a few—U.S. regulators have been on high alert. 
The SEC has stepped up its efforts to crack down on the crypto space, drawing widespread criticism from the industry, but these directives could be coming from the President of the U.S. himself.
Jean-Pierre explained that President Joe Biden has consistently urged Congress to mitigate the risks posed by crypto to Americans.
03/06/23: White House Press Briefing by Press Secretary Karine Jean-Pierre
"As you know, the President has repeatedly called on Congress to take action to protect everyday Americans from the risk posed by digital assets, and he will continue to do so. We won't speak to this particular company, as we have not with other cryptocurrency companies, but we're going to continue monitoring the reports, and clearly, we're aware of the situation." 
Jean-Pierre's use of the phrase "take action" is worth noting, as several crypto business CEOs have spoken out about the hardline policing being done by the SEC in place of building a comprehensive legislative framework.
On the Flipside
On March 9th, 2022, Joe Biden signed an Executive Order on Ensuring Responsible Development of Digital Assets, which was viewed more as a call to action on crypto than a specific game plan.

Why you Should Care
The fall of well-established crypto-related businesses, which has negatively impacted many investors, is starting to have real ramifications for the advancement of the ecosystem. As Silvergate teeters on the brink of collapse, it is clear that the U.S. regulators are less inclined to allow crypto operations to go unchecked.
Learn more about the issues facing Silvergate:
Is Troubled Crypto Bank Silvergate Set to Follow in FTX's Footsteps?
Industry leaders have been chastising the SEC's handling of crypto. Find out more:
Coinbase's Brian Armstrong Joins Ripple CEO in Chastising SEC's Approach to Crypto