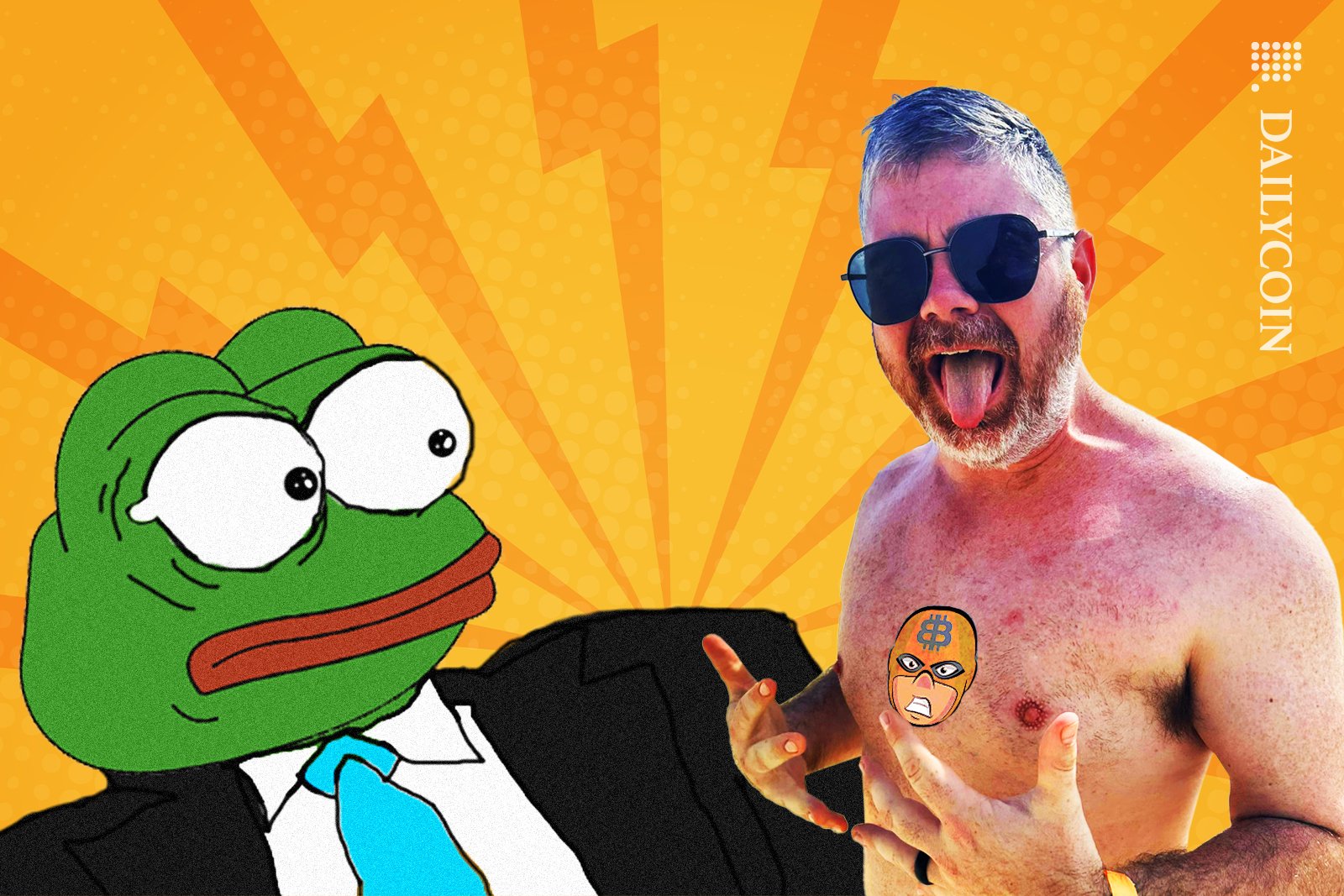 PEPE dumps 42% in the last 24 hours as a new competitor emerges.
Ben 'BitBoy' Armstrong was exposed on Twitter as being behind $BEN.
BAYC member Ben.ETH claims $BEN will surpass rival coin $PEPE.
A new dog-themed memecoin, $BEN, emerged overnight to throw down the gauntlet to Pepe (PEPE). Ben the Dog instantaneously pumped 92% on launch and continues to increase throughout the day. Moreover, the out-of-the-blue memecoin project is linked to the controversial crypto YouTuber Ben 'BitBoy' Armstrong.
At press time, the quickly emerging dog-themed memecoin has already entered the TOP 500 by global market capitalization and trades at $0.000000096111, according to CoinGecko. Soaring by 176.5% in less than 24 hours, $BEN occupies #481 and currently has a market cap of $40.5 million.
Ben on a Journey to the Stratosphere?
The newly-born canine memecoin already has nearly 6,000 members on Telegram, while the trends on Twitter suggest a broad interest in the new token. On top of that, Ben.ETH, the co-founder of the project, urges the crypto community to sell their $PEPE, as well as all other memecoin tokens, as soon as possible "before it's too late."
While many crypto enthusiasts on Twitter are downplaying $BEN as a one-night stand between BitBoy and Ben the Dog, crypto traders are puzzled to see the memecoin listed by major exchanges less than 24 hours since launch. Indeed, LBank, the 17th largest cryptocurrency exchange globally, was the first to onboard $BEN just a few hours ago.
On The Flipside
$BEN could face the same copyright infringement issues as $PEPE.
The memecoin uses a trademarked cartoon dog from a mobile game.
Brian 'BitBoy' Armstrong warned of fake staking sites imitating $BEN.
Crypto Twitter replied with a flurry of sarcastic comments and memes.
Why You Should Care
Emerging memecoins can help spread awareness about crypto and blockchain tech.
Read the latest DailyCoin crypto news:
Voyager Pledges 35.72% of Holdings to Customers in Initial Recovery
Do Kwon Marches Closer to Extradition Amid LUNC, LUNA Crisis