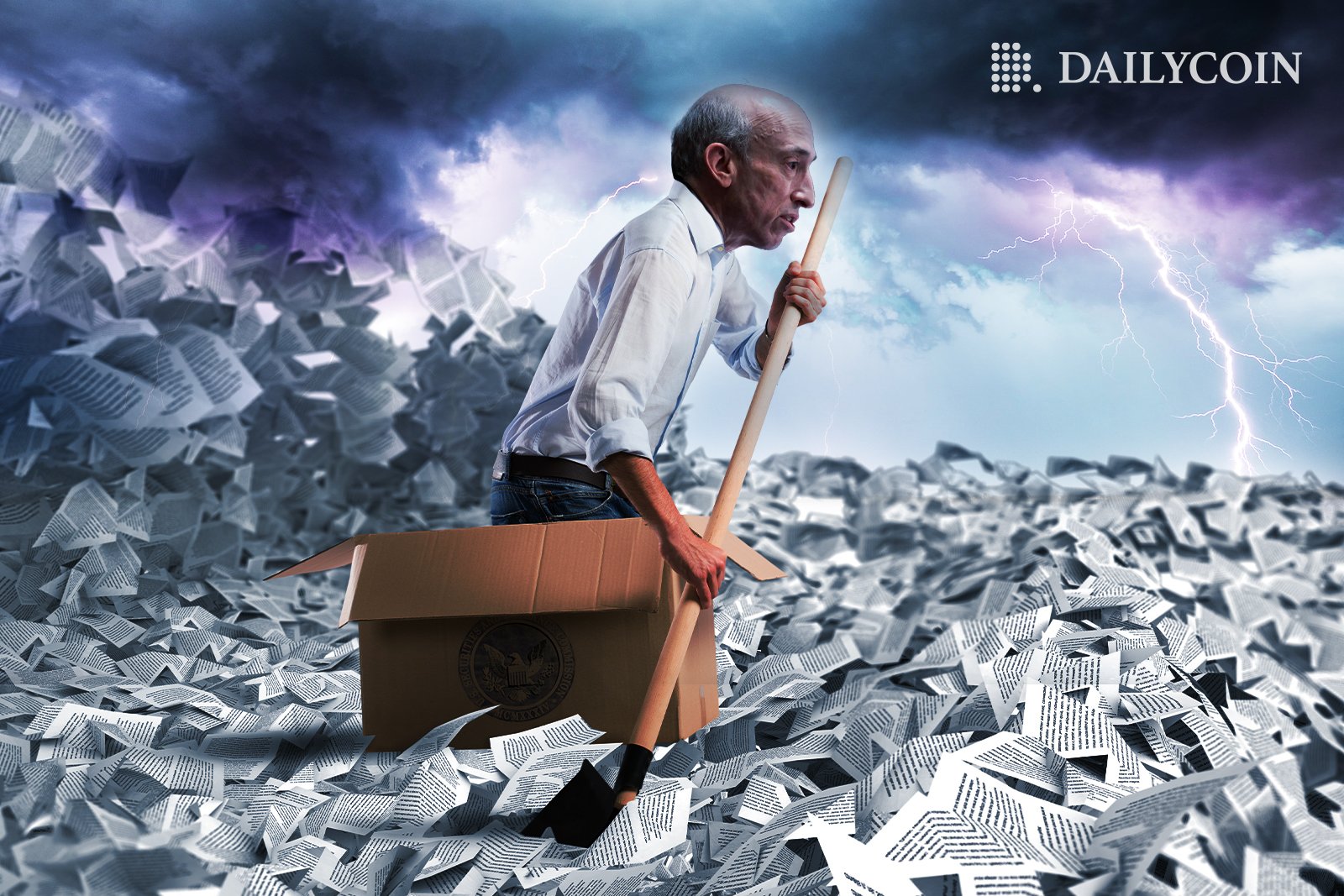 The SEC has launched enforcement action against Bittrex and its Co-Founder.
In the complaint, the SEC said ALGO was an unregistered security listed on Bittrex, despite SEC Chair Gary Gensler's promotion of Algorand in 2019.
Bittrex plans to fight the case.
The United States Securities and Exchange Commission Chair Gary Gensler has insisted that new rules are unnecessary to regulate crypto markets. In line with this belief, the SEC has launched several crypto enforcement actions stretching existing securities laws.
In 2023, the agency appears to have ramped up these efforts, filing charges against Gemini and Genesis Trading, Kraken, Justin Sun and his affiliated companies, and Beaxy in Q1 alone. The SEC added Bittrex and its co-founder William Shihara to the growing list on Monday, April 17. The case against Bittrex comes despite the exchange shutting its U.S. branch in March, citing regulatory uncertainty.
Why Does the Bittrex Case Stand Out?
In its complaint, the SEC accuses Bittrex's U.S. arm of simultaneously operating an unregistered securities exchange, clearing agency, and a broker. The regulatory agency accused the global arm of the crypto exchange of the same, alleging that it shared a single order book with its U.S.-incorporated entity. 
The SEC further charged co-founder Shihara with colluding with token issuers to delete disclosures that would otherwise have drawn the attention of the SEC for registration of said tokens as securities. 
The case has garnered significant attention and spurred discussion because the regulator has chosen to act after Bittrex's exit from U.S. shores and because it points fingers at ALGO, the native token of the Algorand blockchain, as an unregistered security. The SEC cited Algorand's initial token sale in 2019 and the alleged sale promotion among the reasons to classify ALGO as a security.
The move represents a 180° swing from Gensler's previous stance on the token, who had often praised and promoted Algorand and its founder Silvio Micali during his stint as a Massachusetts Institute of Technology professor. Micali is also a former colleague of the SEC chair.
In one video making the rounds on Twitter, Gensler praised Algorand as a "great technology" which could play host to applications like Uber during the MIT Sloan "Finance Beyond Crisis" talk hosted on April 25, 2019.
Unsurprisingly, clips like this have attracted a flurry of reactions online. For example, Mason Versluis, a prominent crypto influencer and podcaster, opined that the SEC chair was sending mixed messages, adding that Gensler has "gotta go."
The Algorand Foundation is yet to issue a statement or respond to a request for comment. On the other hand, Bittrex has said it is ready to fight.
Bittrex Prepares to Fight 
In an official statement dated April 17, Bittrex announced its intention to fight the SEC's claims in court.
"Bittrex Global was willing to work productively with the SEC -- as we do with all regulators -- to explain our position. It has become clear that the SEC is not interested in such discussions. As a result, Bittrex Global will instead make those explanations -- which we anticipate will be compelling -- to a court, as we vigorously defend these allegations in the U.S."
Bittrex Global emphasizes that the SEC failed to provide any notice of its planned action, asserting that only the now-closed U.S.-based entity had received a Wells Notice from the commission. The firm also asserted that it had always operated separately from the U.S. entity.
On the Flipside
The SEC has previously served Coinbase a Wells notice with similar allegations.
Ohio's Rep. Warren Davidson has filed to remove Gensler from office.
Gensler's testimony prepared ahead of a hearing before the House Financial Services Committee shows that he has no plans of relenting on crypto enforcement.
Why You Should Care
The SEC has asserted that it has jurisdiction over most markets in the nascent industry. However, its efforts appear to be creating further confusion and driving away market participants in the U.S.
For the latest update on the SEC's case against Ripple, read this:
Ripple Strikes Back at SEC: Do They Have a Strong Defense in Fair Notice Claim?
To see how the U.K.'s crypto regulatory regime compares, read this:
Coinbase CEO Brian Armstrong Hails U.K.'s Crypto-Friendly Regulatory Approach