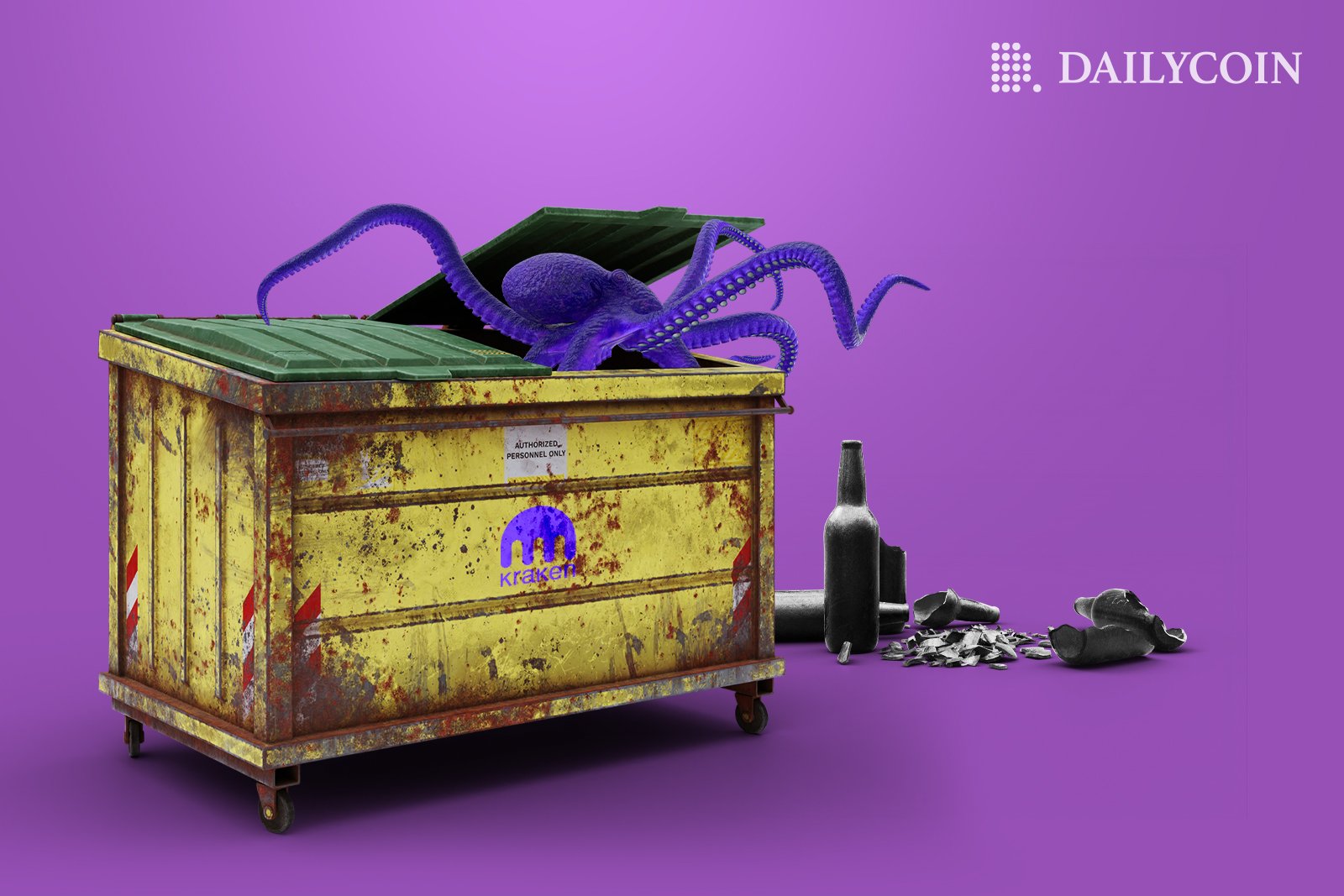 Kraken has agreed to pay $30 million in fines and close its crypto-staking services as part of a settlement with the SEC.
The crypto community has been outraged by the report, calling out Gary Gensler for his anti-crypto agenda.
The crypto mom, Commissioner Hester Pierce, has blasted the SEC for its "lazy and paternalistic" approach towards regulating crypto.
Kraken, a U.S.-based cryptocurrency exchange, has been hit with $30 million in penalties and agreed to shut down its crypto staking program as part of the settlement with the Securities and Exchange Commission (SEC) for offering unregistered securities.
Kraken Reaches Settlement with the SEC
In a follow-up to the SEC's probe of Kraken, the regulator has fined the cryptocurrency exchange $30 million in disgorgement, prejudgment interest, and civil penalties.
The SEC announced in a press release that as part of the settlement, Kraken would shut down its cryptocurrency staking program that it had been offering its customers since 2019.
The news follows concerns raised by Coinbase's CEO Brain Armstrong about the regulator's plans to ban crypto staking for retail traders in the United States. SEC Chairman Gary Gensler had previously said staking could be classified as securities.
Just after the announcement, Gensler tweeted:
Today @SECGov charged Kraken for the unregistered offer & sale of securities thru its staking-as-a-service program.

Whether it's through staking-as-a-service, lending, or other means, crypto intermediaries must provide the proper disclosures & safeguards required by our laws.

— Gary Gensler (@GaryGensler) February 9, 2023
Crypto Community Calls Out Anti-Crypto Agenda
The settlement news has sparked outrage in the crypto community, who called out Gensler's seeming detestation of crypto. Popular investor and Cinneamhain Ventures partner, Adam Cochran, has called out Genler's anti-crypto agenda, tweeting:
2/2

Gensler is not a regulator. He is an agent of an anti-crypto agenda, who only aims to wield his power as cudgel for those he doesn't agree with.

So the big question then, is why didn't FTX get this treatment?

Whose pocket is he in?

— Adam Cochran (adamscochran.eth) (@adamscochran) February 9, 2023
Ryan Sean Adams, the founder of the Ethereum show Bankless, noted that the SEC could have taken other measures rather than charging Kraken. U.S. Congressman Tom Emmer agrees, saying Genler's "purgatory strategy" will hurt "everyday Americans the most."
To be clear, staking enables more people to participate in building the next generation of the internet.@GaryGensler's regulatory purgatory strategy hurts everyday Americans the most - leaving them in the dust while these opportunities are accessible offshore. https://t.co/8YlSuBVj6L

— Tom Emmer (@GOPMajorityWhip) February 9, 2023
Kraken Down, Commissioner Hester Pierce Slams the SEC
Crypto users are not the only ones at loggerheads with the SEC's decision. The commissioner of the regulator, Hester Pierce, said regulation by enforcement "is not an efficient or fair way of regulating."
According to Pierce, the SEC has remained "lazy and paternalistic" towards regulating cryptos. While the regulator counts the settlement as a win for investors, she disagrees and "therefore dissent."
In the release where she shared her thoughts on the situation, Commissioner Pierce explained that the SEC could have  initiated a "public process to develop a workable registration process that provides valuable information to investors."
Not all big players in the crypto industry are against Gensler's decision, with Michael Saylor being one of the most prominent figures in agreement.
The Bitcoin permabull agreed with Gensler's analysis that retail investors "lose control" of their tokens if they are held with staking services.
The settlement may mean the SEC could go after other exchanges and platforms offering crypto-staking services, as it sees them as securities.