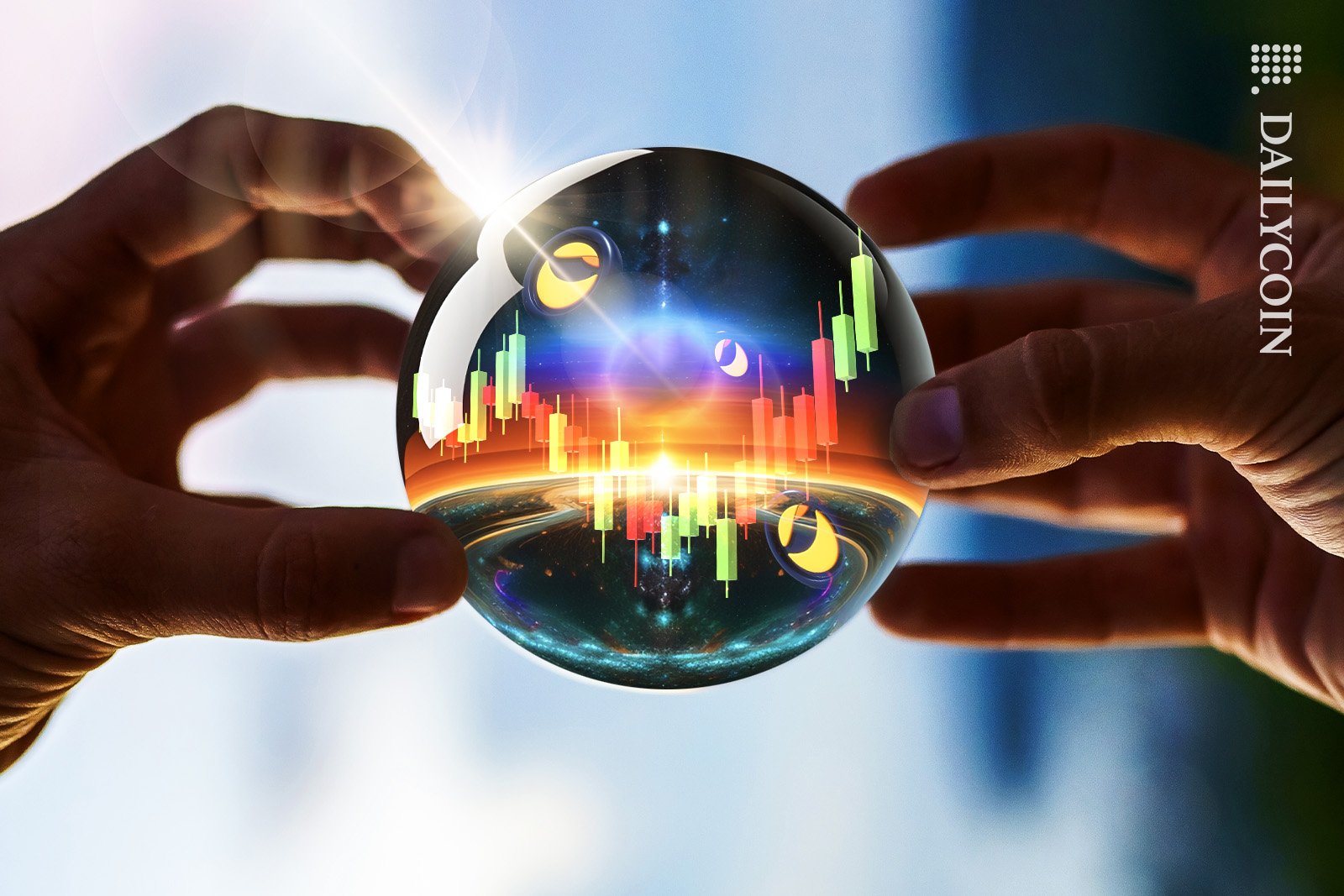 Pro crypto trader Javon Marks reveals the next bull cycle target for $LUNC.
Terra Classic USD (USTC) gained significantly in the last 30 days amid repeg talks.
Terra Luna community members are negotiating with major crypto exchanges.
Experienced crypto trader Javon Marks recently shared a technical analysis of Terra Luna Classic (LUNC), which depicted several possible scenarios of the price movement of the altcoin. According to the analysis of the yearly chart, $LUNC is headed for a 387% run during the next bull cycle, given that the major support level holds.
At press time, the #89 ranked Terra Luna Classic (LUNC) trades at $0.00008232, according to CoinGecko. The fundamental support line of $0.00008 has held the price of $LUNC above the barrier for over a year, but there are other key factors to consider.
LUNC Community Maintains Momentum
Besides the favorable technical setup portrayed in the charts by Marks, social momentum could spark the embattled altcoin's price. Indeed, the community has recently passed a governance proposal to instigate the creation of a fully decentralized wallet – something the community had been looking forward to for years.
On top of that, the USTC Quant team had been actively negotiating with multiple major crypto exchanges to onboard them for the USTC repeg quest. The community developer crew recently set up a direct line of communication with Binance, the leading global crypto exchange.
However, Terra Luna's crusade of revitalization comes with its own difficulties – two veteran community members recently left the L1 Joint Task Force team, citing security concerns. Both members were doxxed, highlighting the frequent internal community conflicts.
Despite the setbacks, both the L1JTF team and the USTC Quant team are actively working to carry out the passed proposals. These involve building a DeFi wallet, setting up a staking vault to restore the original Terra Classic USD (USTC) stablecoin's $1 peg, a game that burns $LUNC on automation, and other forthcoming projects.
On the Flipside
Some crypto traders on Twitter argue that a bullish breakout of this magnitude could only be possible if $LUNC trading volume goes up at least ten times to around 500 million.
Why This Matters
Experienced crypto traders usually pick up on tendencies quicker than regular crypto enthusiasts.
Delve into DailyCoin's latest crypto news:
US Senate Passes Military NDAA Bill with Crypto Provision
Why U.S. Crypto Bill Approval Is Being Heralded as a Victory