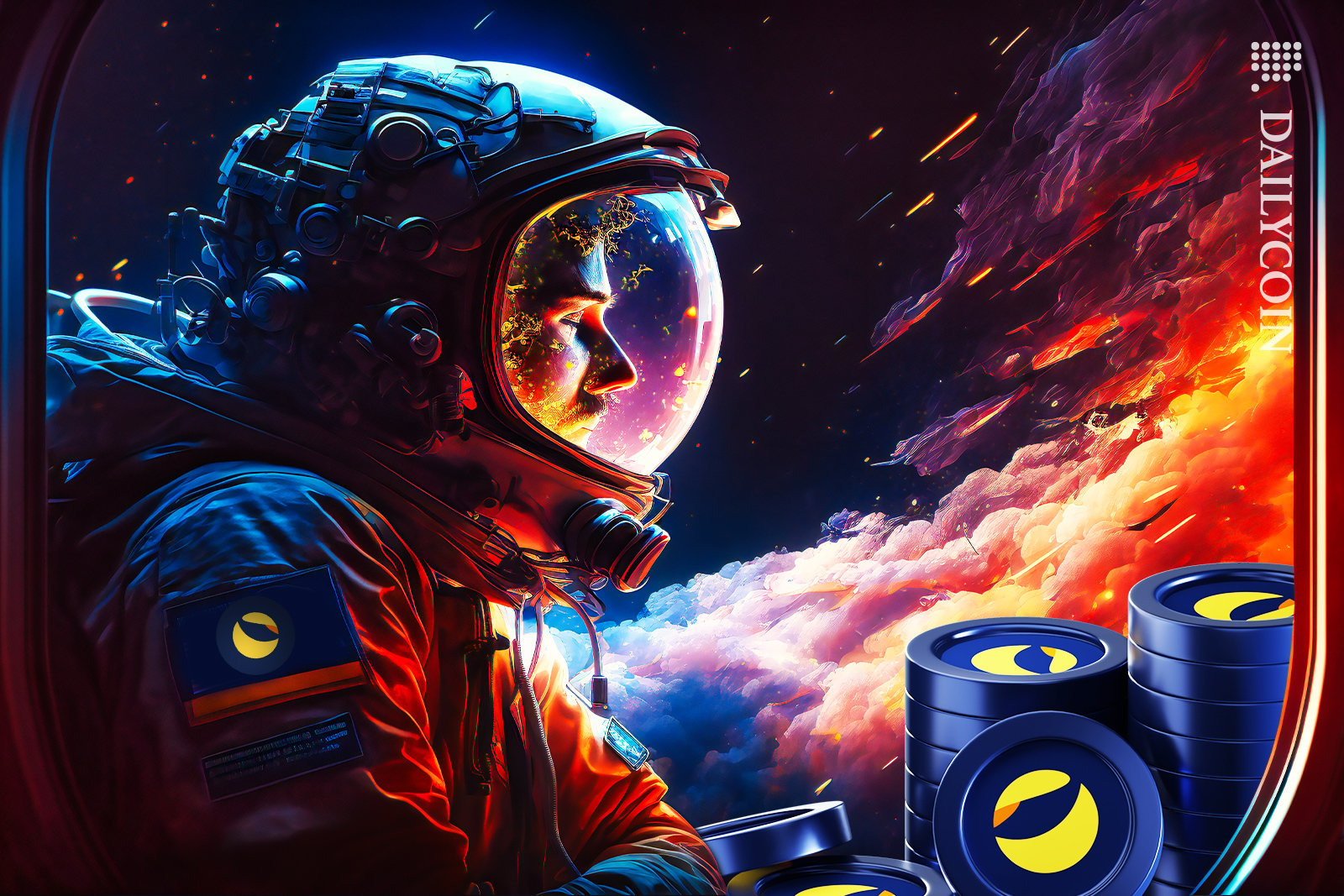 Layer-1 Joint Task Force revises the Q3 spending proposal.
Another new proposal introduces USTC repeg testnet.
New products, including a DeFi wallet and mobile app, are up for voting.
The Layer-1 Joint Task Force (L1JTF) penned two new proposals for the embattled Terra Classic community. The Q3 proposal shares key dates for the ongoing developer work on the network. Firstly, the v 2.0.1 parity upgrade kicked in smoothly, with the Cosmwasm v1.1.0 now guaranteeing parity between Terra Classic and all other Cosmos-powered blockchains.
Secondly, the Layer-1 Joint Task Force devs proposed a new testnet, which includes a market module for the malfunctioned stablecoin Terra Classic USD (USTC). After another community proposal, L1JTF members Superman, Till, Xi, Vinh, and Gevik are also willing to implement the Alliance module in Q3, which adds new optional features for interoperable Cosmos chains.
According to the new proposal on CommonWealth, the L1JTF developers expect to prevent death spirals by using capital controls and safeguards. At the same time, the testnet's progress will be closely monitored ahead of the mainnet.
Bringing Terra Classic's blockchain up to date with other Cosmos-based chains might bring extra utility that the struggling blockchain needs. If the L1JTF developers are granted a mandate to proceed with the USTC testnet, the review of the testing results for the market module will be ready by September 2023.
Community-Owned DeFi Wallet Next?
Another prominent member of the Terra Classic community, Steve, a.k.a LuncBurnArmy, brought about the idea to create a dedicated L2 team and a community-owned wallet. Describing the concept in the brand new proposal #11857, the new decentralized wallet would be created on an enhanced version of the Station wallet's code.
Previously, these Station-based wallets would be taken over by certain individuals or groups, including TerraForm Labs, the maker of the blockchain. To avoid centralization, the proposal takes Rebel Station as an example, a forked version of the original Station wallet.
However, Rebel Station had also been taken over by a small group – the author of this proposal aims to create a decentralized wallet owned by the community with mobile access, compatible with Android, iOS, and a Chrome extension for Windows. LuncBurnArmy claims that the work would be funded from the L1 team's computing budget and will cost approximately $3,000 monthly, including maintenance and management.
On the Flipside
Terra Rebels claimed in comments on Twitter that this kind of wallet is not "community-owned," as it still requires maintenance and management by a group of people.
Some members of the Terra Classic community argue that the developers should focus on post-parity technical issues before releasing any new products on the chain.
Why This Matters
The Terra Luna community is brainstorming ideas to revive the embattled network. Terra (LUNA) suffered a monstrous crash last year following the USTC depeg, which is still at one cent on the dollar.
Explore DailyCoin's trending crypto news:
Jerome Powell Calls Stablecoins a "Form of Money" Requiring Oversight
How Atriv and Flare Empower Users to Create Cross-Chain Art NFTs