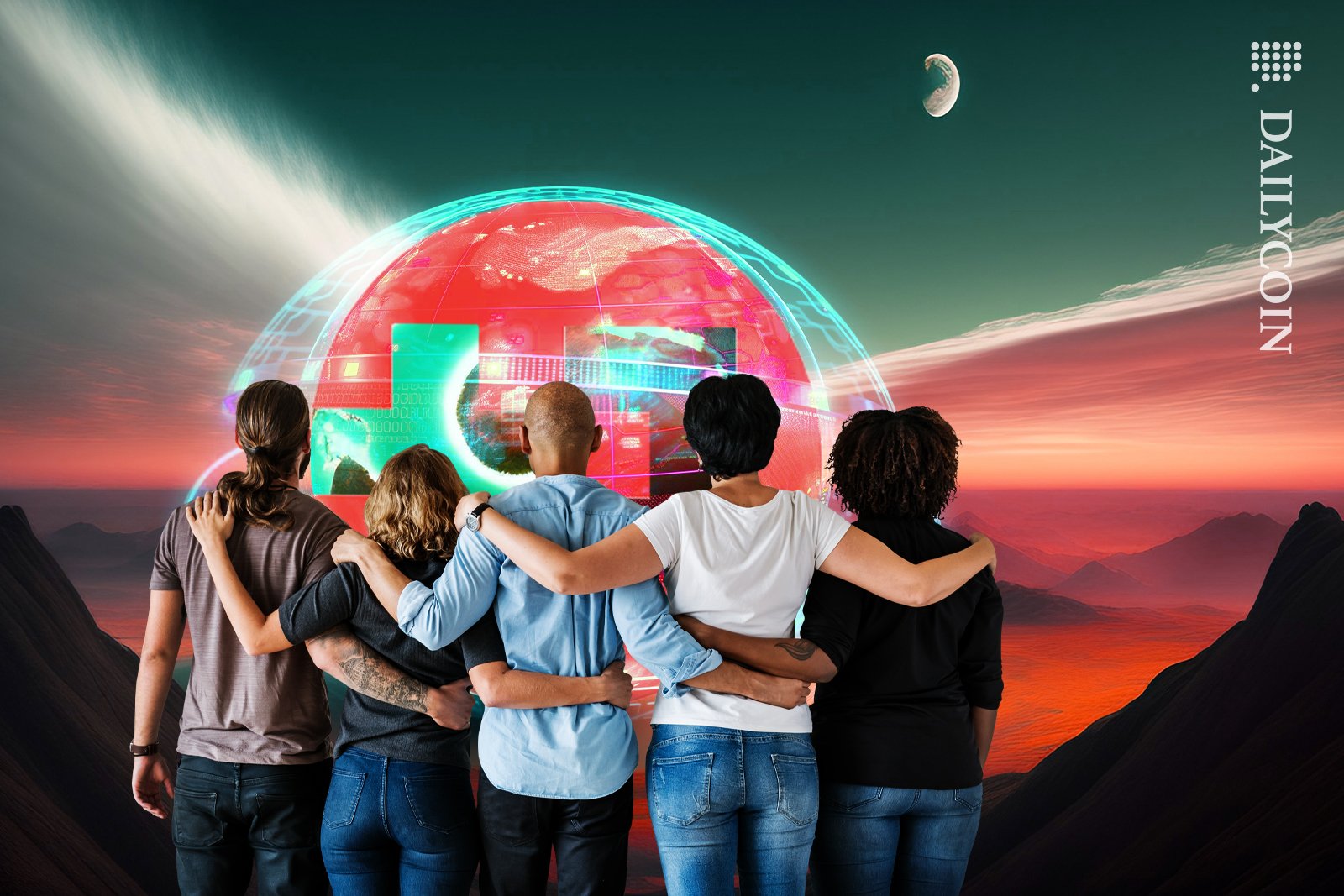 SwissOne Capital launches a pioneering fund dedicated to the Shimmer and IOTA ecosystems.
IOTA leverages Directed Acyclic Graph (DAG) tech, a blockchain alternative.
Shimmer, a parallelized DAG ledger, is a staging network for IOTA protocol.
SwissOne Capital AG, specializing in institutional-grade crypto and blockchain investment funds, has made a landmark move for crypto utility. The Switzerland-based firm launched the first-ever fund dedicated to the Shimmer and IOTA ecosystems.
Both Shimmer and IOTA ecosystems aim to power Internet of Things (IoT) devices, one of the emerging use cases for decentralized tech.
SwissOne's IOTA, Shimmer Opportunities Fund
On Tuesday, June 27, SwissOne Capital AG launched its IOTA Shimmer Opportunities Fund.
This fund, the first of its kind, supports the Shimmer and IOTA ecosystems geared to powering IoT networks.
The Internet of Things (IoT) refers to the network of physical devices, vehicles, appliances, and other items embedded with sensors, software, and network connectivity, which enables these objects to connect and exchange data.
Immediately, we are focusing on the DeFi space to provide liquidity into already proven use cases and basic requirements such as stablecoins, borrowing and lending markets, exchange platforms and wallets.," Kenny Hearn, Chief Investment Officer at SwissOne told DailyCoin.
"Specific projects would include: TangleSwap, Deepr, Lendexe, Shimmersea, and Firefly," Hearn revealed. "These are just to name a few where we are already in progressed discussions," he added.
As the IoT landscape expands, the need for efficient, scalable, and secure technologies to facilitate machine-to-machine transactions becomes increasingly critical.
What are IOTA and Shimmer?
Shimmer and IOTA are closely related as they are both part of the IOTA ecosystem. In particular, these systems work together to support developing and deploying decentralized applications (dApps).
IOTA is an open-source distributed ledger technology (DLT) that uses a directed acyclic graph (DAG) structure. Known as the Tangle, it provides a more efficient and scalable Layer-1 (L1) network. It aims to facilitate secure data transfer and feeless real-time microtransactions between connected devices in the Internet of Things (IoT).
Shimmer, on the other hand, is IOTA's incentivized testnet. It's a separate network that allows developers to build and test decentralized applications (dApps) and ecosystems. Once tested, they can become available on the IOTA mainnet.
Understanding DAG Technology
Directed Acyclic Graph (DAG) is a newer type of Distributed Ledger Technology (DLT). This tech aims to overcome some of the limitations of blockchain tech.
Unlike the linear chain of blocks in a blockchain, DAG uses a graph-like structure. This means that the network can add and process multiple transactions in parallel.

This structure allows the network to handle a larger volume of transactions, potentially increasing the transaction speed as the network grows.
On the Flipside
DAG technology is still relatively new and less tested than blockchain.
DAG-based networks Hadera Hashgraph and Fantom still fall short of some Proof of Stake (PoS) chains like Solana (SOL) or Aptos (APT).
Why This Matters
The launch of SwissOne's IOTA Shimmer Opportunities Fund is a testament to the growing recognition of alternative DLTs like DAG in the crypto world. It also underscores the potential of decentralized applications in the future of tech.
Read more about DAG tech as compared to Blockchain:
Directed Acyclic Graph (DAG) vs. Blockchain: Best Alternatives to Blockchain Technology
Read more about the latest controversies surrounding Apple:
Apple Pulls Twitter Alternative Damus, Crypto Users Outraged