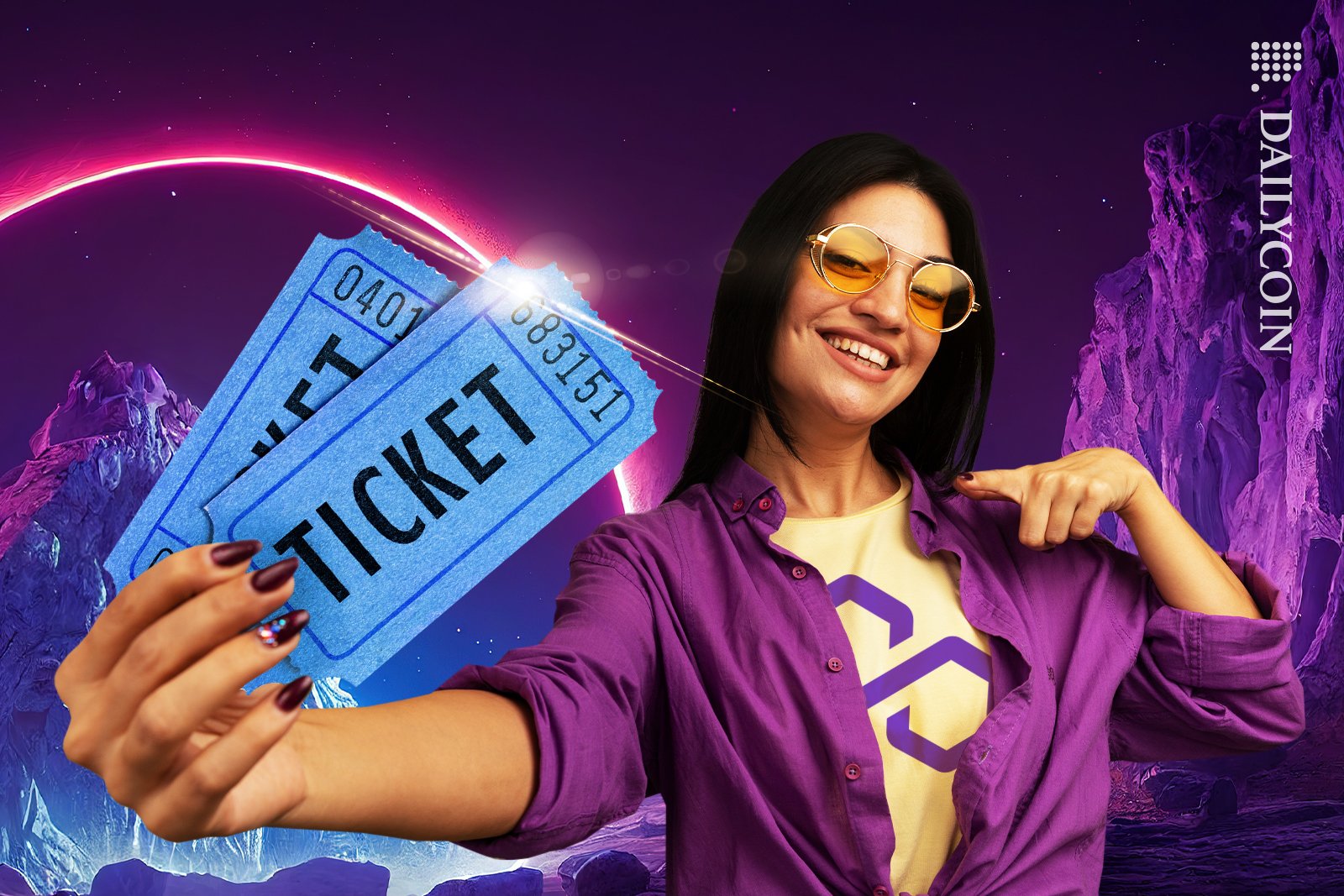 Box Office users will be able to create and manage their own events.
Sports Illustrated claims that the pricing of Box Office is 50% lower than the competition.
Sports Illustrated also partnered with ConsenSys to launch Super Ticket, which uses NFTs to engage with eventgoers.
Non-fungible tokens (NFTs) are one of the most promising crypto technologies thanks to their various applications.
One of the use cases of NFTs is ticketing. That's what Sports Illustrated, a popular sports magazine in the U.S., has recognized by launching an NFT ticketing platform on Polygon.
Sports Illustrated Launches NFT Ticketing Platform
Sports Illustrated, one of the most popular sports magazines in the U.S., has adopted web3 technology.
The magazine announced on Tuesday that it's launching Box Office, a new self-service ticketing platform that uses NFTs. The platform is built on Polygon, an Ethereum Layer-2 scaling solution that offers lower transaction fees.
Box Office is integrated with SI Tickets, another ticketing platform developed by Sports Illustrated.
David Lane, CEO at SI Tickets, emphasized that blockchain technology is needed in ticketing because existing self-service event management platforms "haven't evolved fast enough" and can "only list events and provide software to scan a barcode."
"With Box Office, games, shows and conferences of all sizes can now achieve a superior and more cost-effective solution that includes unmatched visibility on a global marketplace, no hardware costs, free credits for their attendees and Sports Illustrated Tickets as their partner."
Brian Trunzo, Head of Business Development, North America, at Polygon Labs, added that the launch of Box Office is an "important step towards further consumer adoption" of blockchain technology.
"Blockchain technology offers significant benefits for consumers, particularly ticketing, including enhancing payment security, and eliminating scalping and fraud. Box Office is an important step towards further consumer adoption."
How Sports Illustrated Box Office Works
Sports Illustrated's Box Office is first and foremost a self-service event management platform. It allows hosts and organizers to launch and manage various events like basketball, hockey, fashion shows, and live music bars.
Sports Illustrated also claims that Box Office benefits partners with pricing up to 50 percent lower than the competition and the ability for hosts and/or performers to earn a share of resale revenues.
Every user that purchases a ticket through Box Office receives free credits toward any sports, concerts, and theater on SI Tickets.
On top of that, Sports Illustrated partnered with ConsenSys to launch Super Ticket. This NFT ticket solution allows event hosts to remain connected to their attendees through highlights, collectibles, exclusive offers, loyalty benefits, and more.
On the Flipside
Sports Illustrated launched its new NFT ticketing platform on Polygon proof-of-stake blockchain instead of Polygon zkEVM, considered the superior Ethereum scaling solution.
Why You Should Care
Web3 companies partnering with traditional companies can spur crypto adoption and allow a smoother user experience in the ticketing industry.
Read more about Polygon's partnership with Google Cloud:
Polygon Labs Partners with Google Cloud to Drive Ecosystem Growth
Read more about Coinbase launching a new exchange offshore:
Coinbase Offers up to 5X Leverage with International Exchange Launch