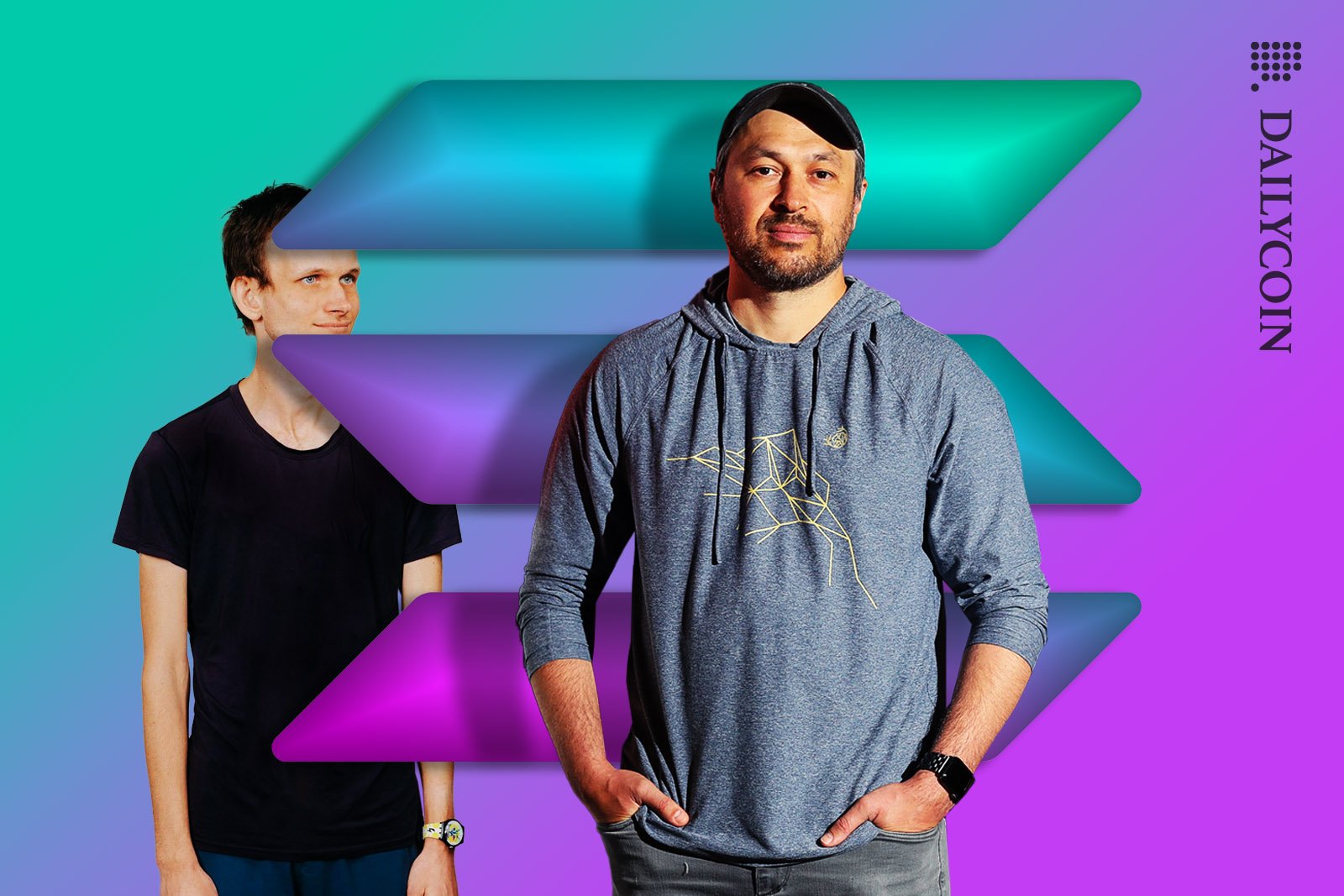 Ethereum's founder Vitalik Buterin has voiced support for Solana.
Solana and other crypto projects are under increasing pressure from US regulators.
Solana is just one blockchain project under scrutiny by the SEC.
Amid the increased regulatory scrutiny, crypto companies are closing ranks. Ethereum co-founder Vitalik Buterin recently expressed solidarity with Solana, a rival blockchain project.
The once touted "Ethereum killer," Solana, has seen a rough spot. However, it is just one of many projects facing the U.S. Securities and Exchange Commission (SEC) crypto crackdown.
Vitalik Buterin: "I Feel Bad for Solana"
In a recent Twitter AMA (Ask Me Anything) session, Ethereum co-founder Vitalik Buterin shared his views on the recent regulatory shift in crypto. On June 30, he expressed concerns over the impact of regulatory actions on blockchain projects, particularly Solana.
"The one comment I'll make is that I feel bad that Solana and other projects are getting hit this way," Buterin responded to a question by Matt Huang, Co-Founder and Managing Partner of Paradigm, a crypto venture capital firm.
"They don't deserve it, and if Ethereum ends up 'winning' through all other blockchains getting kicked off exchanges, that's not an honorable way to win, and in the long term, probably isn't even a victory," he added. 
This endorsement surprised many, given that Solana positions itself as a rival to Ethereum. However, Buterin explained that he doesn't see Solana as a competitor.
"The real competition is not other chains," Buterin elaborated. "It's the rapidly expanding centralized world imposing itself on us as we speak."
SEC's Case Against Binance: Implications for Solana
In a sweeping lawsuit against Binance, the SEC named several cryptocurrencies, including Solana (SOL), securities. This development has significant implications for these digital assets and their respective blockchain platforms.
The June 5 SEC's lawsuit alleges that Binance has been selling unregistered securities in the US. According to the SEC lawsuit, these include Solana (SOL), Cardano (ADA), Polygon (MATIC), and others.
The classification of these cryptocurrencies as securities could have far-reaching implications. For instance, if the SEC's allegations are upheld, these digital assets could be subject to stringent regulatory requirements, including registration and disclosure obligations.
On the Flipside
Once hailed as an "Ethereum killer," Solana has faced an existential crisis since the FTX crash of November 2022. Solana was one of the projects with major exposure to FTX, an investor in Solana.
Despite the regulatory woes, Solana is seeing increased adoption in some segments. The week ending on Sunday, July 2, Solana surpassed Ethereum in daily NFT sales.
Why This Matters
Buterin's endorsements signal that the crypto community is closing ranks against what they see as regulatory attacks against the industry.
Read more about Solana's regulatory woes:
SEC v. Binance Puts Screws on U.S. Exchanges to Delist ADA, SOL, MATIC
Read more about SEC's take on spot Bitcoin ETFs: