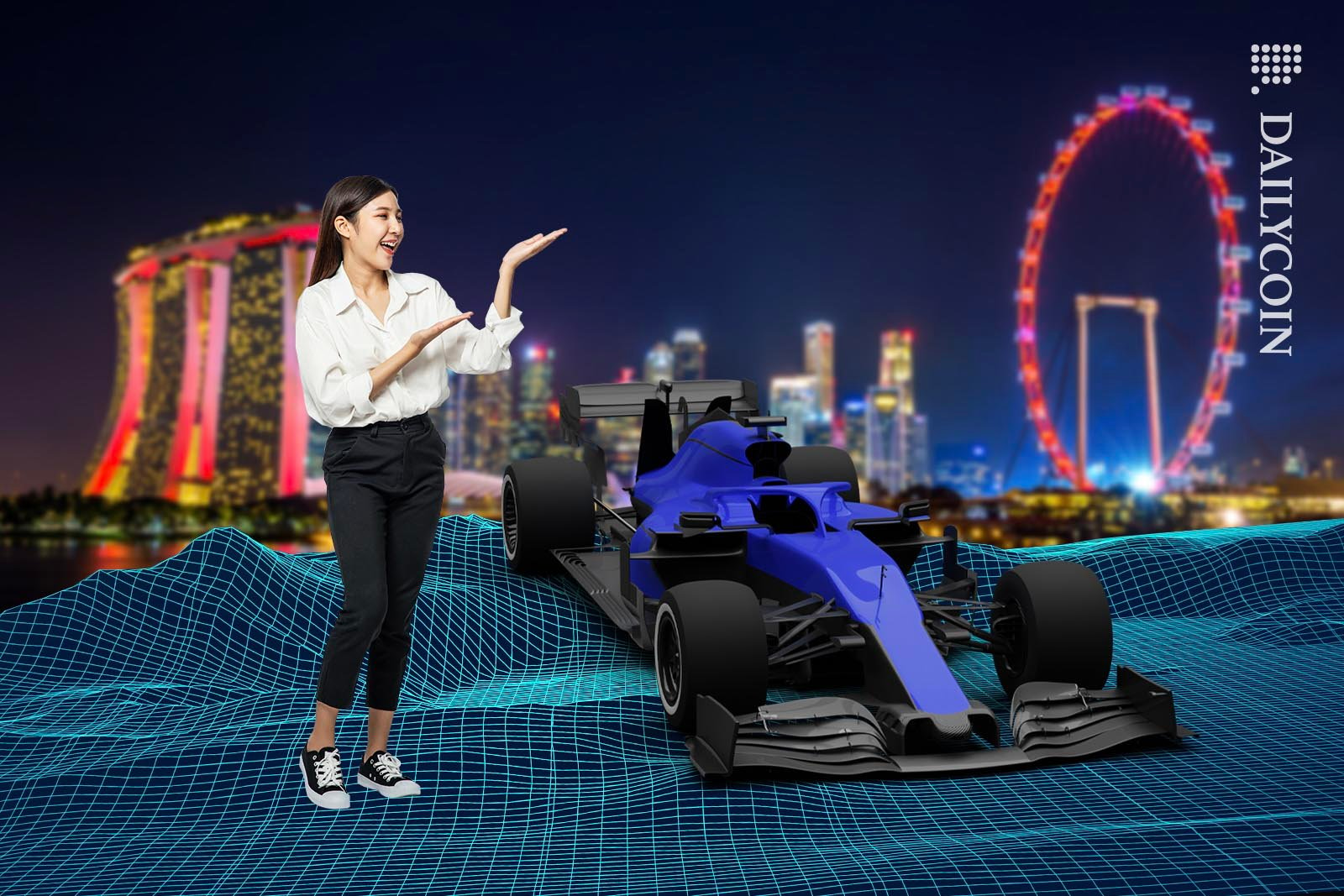 The number of crypto sponsors in F1 has declined.
More firms have left than the new entrants.
Some partnerships ended due to specific reasons.
The highest echelon of racing, Formula One (F1), might be rethinking its prudence of associating its teams with crypto companies ahead of the Singapore Grand Prix (GP).
As the 15th round of the 2023 F1 season enters its second day, fans should expect fewer cryptocurrency logos on cars and racetracks alike, with data insights indicating that the number of crypto sponsors has fallen to 12 from 2022's 16.
Six Crypto Firms Axed
The official F1 2023 List of Partners asserts that six crypto-native firms no longer sponsor GP motor racing teams, including Velas, Fantom, FTX, Floki, Vauld, and Virtua.
While an apparent reason for the general decline in crypto-F1 partnerships is the 2022 crypto winter, which shrunk the market's global capitalization by over 65%, some sponsorships were terminated for specific reasons.
Mercedes-AMG Petronas joined the list of companies that terminated their partnership with FTX following the collapse and subsequent bankruptcy of the crypto exchange. At the same time, Ferrari abruptly ended its long-term deal with Velas Blockchain due to reasons termed as "dispute, litigation, or both."
Even as Mercedes and Ferrari choose to carry on without crypto-native sponsors, it doesn't mean that F1 has entirely shaken off its crypto addiction, especially with the entrance of new names.
New Entrants
The new crypto firms in the sponsor list include CryptoDATA, which signed a partnership with the Alfa Romeo Sauber team in February, and Kraken exchange, which signed a long-term deal with the Williams Racing team in March.
The Red Bull team also added Mysten Labs as its official partner in June on top of its multiyear deal with the Bybit crypto exchange. Other active crypto-F1 partnerships in the 2023 sponsor list include Tezos-McLaren, Binance-French Alpine, Crypto.com-Aston Martin, Everdome-Alfa Romeo, and OpenSea-Hass.
Read more about the sticky affair of crypto and F1:
Formula 1 and Crypto: Why Do They Get Along?

Stay updated on why FTX is seeking refunds on endorsements and partnerships:
FTX Advisors Seek Refunds on Celebrity Endorsements and Sponsorships