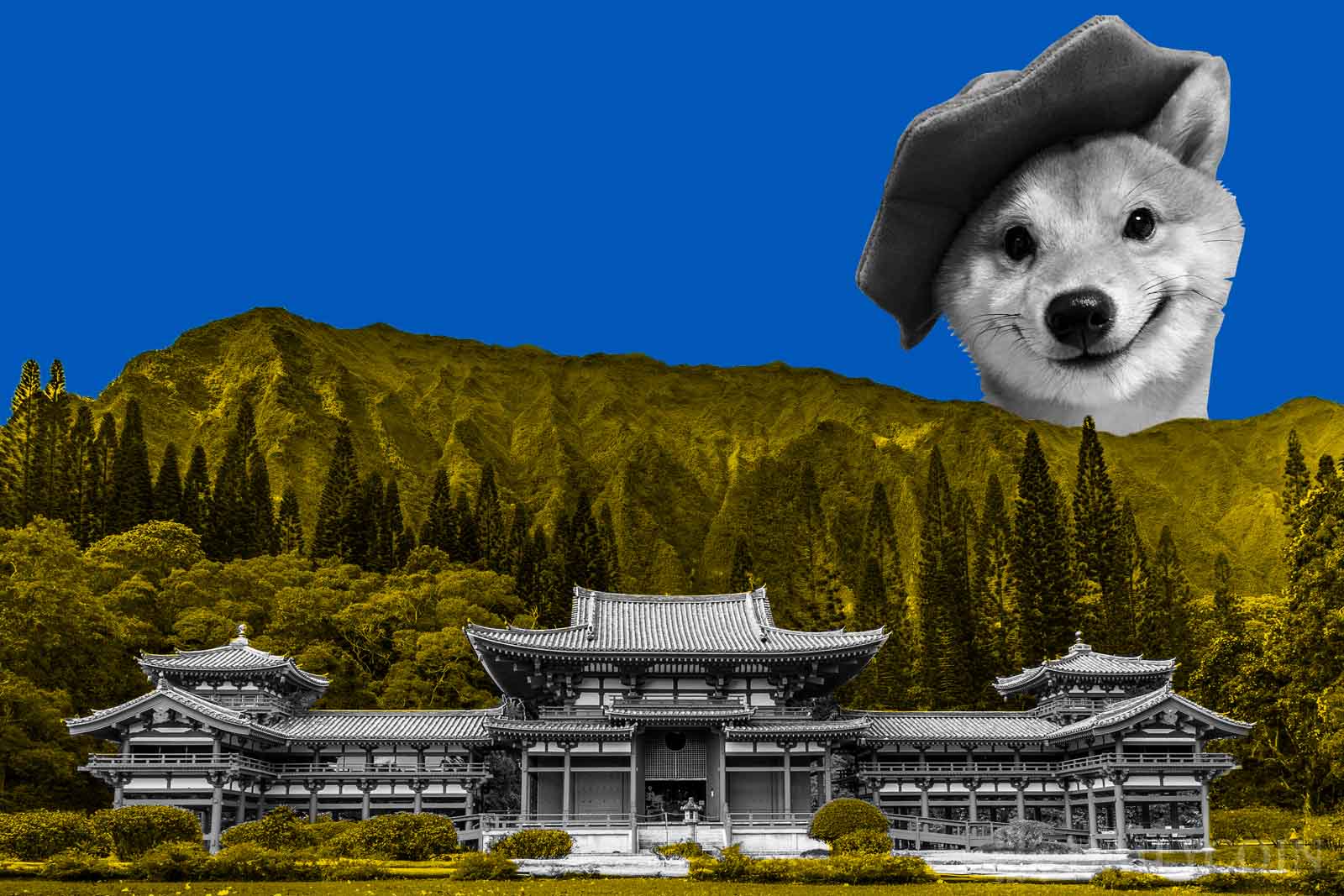 The developer team of Shiba Inu (SHIB) has presented the first HUB of the SHIB Metaverse today in an official blog post. This comes just a few weeks after the Shiba Inu (SHIB) collective added 10 new Discord channels, all related to the upcoming SHIB metaverse.
The Asian-inspired WAGMI Temple is the first fancy installment in a series of decorations. Furthermore, the team gladly shared details of the HUB, including the concept and technical details. According to the message, this was done to provide sufficient feedback to The Third Floor (TTF) and the Metaverse Advisors.
WAGMI Is Inspired by 6 Beautiful Temples
The first exhibition of the HUBS in the SHIB Metaverse takes inspiration from the world's most gorgeous temples, including the Temple of Heaven (Beijing), Kinkaku-ji Temple (Kyoto, Japan), and Gawdawpalin Temple (Bagan, Myanmar). Sakura trees and cherry blossoms give the WAGMI temple a feel of peace and serenity. Besides, the developers mentioned Zen meditation and the connection of mind and soul as "experience inspiration."
Here's how the Shiba Inu (SHIB) team describes the highly-anticipated metaverse: "It's a Zen-like realm with calming sensations, meditation, natural beauty, and spiritual connections to the world. Echoes whisper through the region with a rich history of discovery." In the long run, as the blog message hints, WAGMI Temple is only one out of many Zen-infused areas in the SHIB Metaverse that are still in the works.
SHIB: Metaverse Team Is Expanding Further
As the Shiba Inu (SHIB) Ecosystem grows, the SHIB Metaverse team has announced plans to grow bigger. Currently, the Metaverse Advisor team consists of Marcie Jastrow, Sherri Cuono & David Kern. The Third Floor (TTF) is the AAA studio with Hollywood experience. Finally, the main dev team has a solid lineup of Shytoshi Kusama, Kaal Dhairya, and Eric M.
In addition to the current roster, the Shiba Inu (SHIB) collective announced the creation of a dedicated social media team: "We are happy to introduce to the community the formation of an additional dedicated team who will aid in being the eyes, ears, and voice of the community in order to relay community questions, concerns, and views." Ultimately, this will help maintain a strong connection between the community and the developers.
Despite working hard on the SHIB Metaverse, the developer team is yet to give an exact launch date.
Similarly, many established names in the crypto & IT industry are working on their metaverse projects. Sneak peeks of the metaverse projects are crucial for further development. Recently, Meta CEO Mark Zuckerberg revealed his metaverse profile pic, only to receive a reaction resembling a Comedy Central Roast from the crypto community, including celebrities.