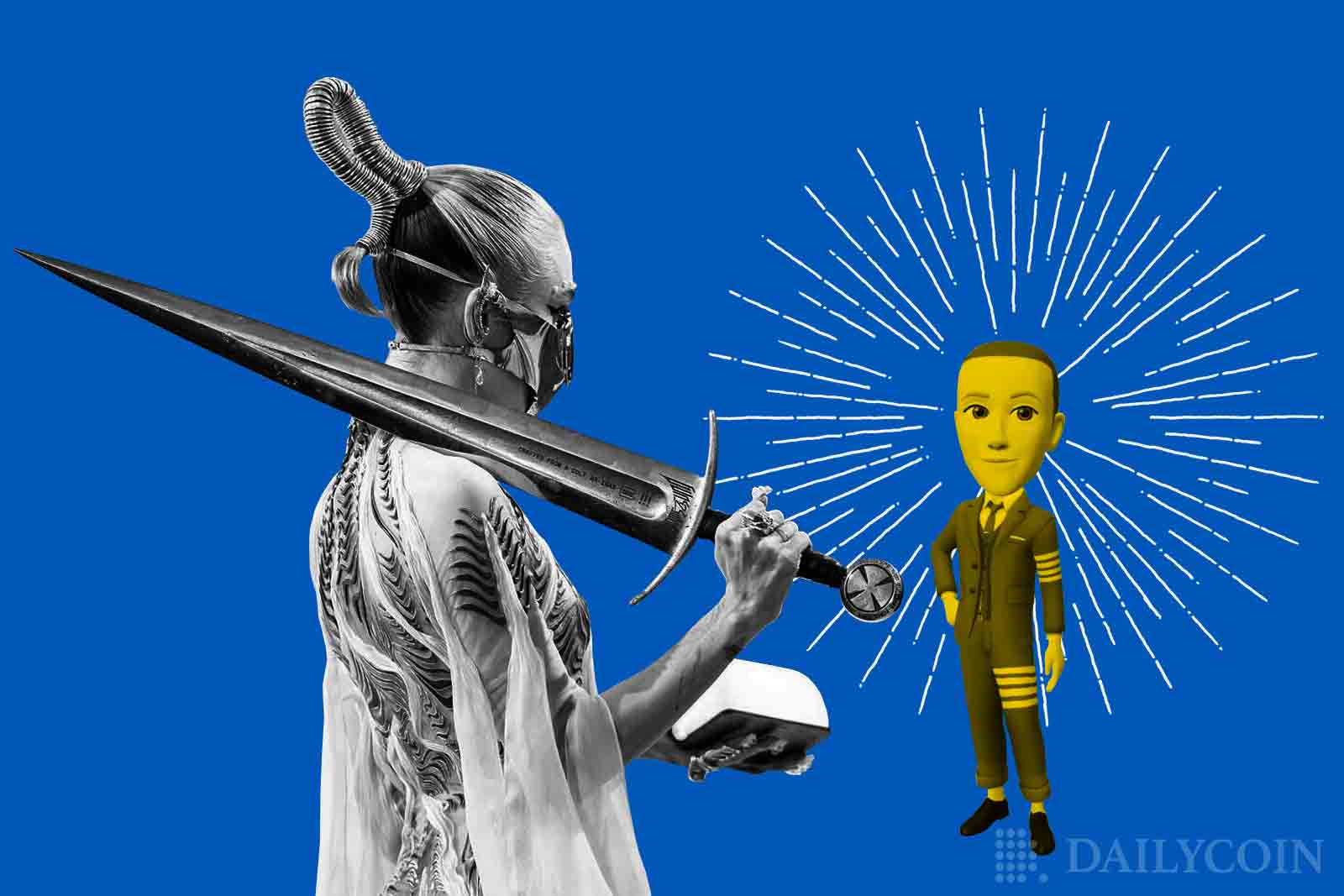 If zuck "oversees the Metaverse" it is dead and people who care about art and culture are building something else. also this is bad art

The quality of this image alone speaks to how wildly under qualified he is to build alternate reality, literally every indie game looks better https://t.co/n8Cuv4f0uJ pic.twitter.com/0G46MlWIP2

— 𝔊𝔯𝔦𝔪𝔢𝔰 (@Grimezsz) August 26, 2022
Too Much Power for Meta, Says Grimes
Besides the aesthetic point of view, Grimes added fuel to the fire by saying "they have proven beyond a shadow of a doubt that they are not capable of running something so powerful and should not have the power they have now."
While Zuckerberg would probably agree with the first argument, as he himself called the celebratory metaverse profile pic "pretty basic," Zuck has already made moves towards the throne of the metaverse with the Metaverse Standards Forum. The plan, in coordination with Microsoft, received substantial backlash from heavy crypto players, including Vitalik Buterin of Ethereum (ETH).
aesthetics aside , they have proven beyond a shadow of a doubt they are not ethically capable of running smthn so powerful and shud not have the power they have now

— 𝔊𝔯𝔦𝔪𝔢𝔰 (@Grimezsz) August 26, 2022
The $177 Billion Question
The metaverse is portrayed as a second home in the future. Meta has invested a whopping $177 billion into the development of the metaverse, but the visuals from the sneak peek look worse than "any indie game," according to Grimes. Apparently, one huge problem for both Meta and Decentraland is the processing power it takes to render graphics in real time.
Another big issue reported by the developers is legs. For instance, Andrew Bosworth, the Chief Technology Officer at Reality Labs, disclosed that legs are "super hard and basically not workable just from a physics standpoint with existing headsets." Furthermore, decentralized blockchain games like The Sandbox (SAND) and Decentraland (MANA) present profile pics with legs, but the characters don't have sensors. Many developers are indicating that it is a hardware issue.