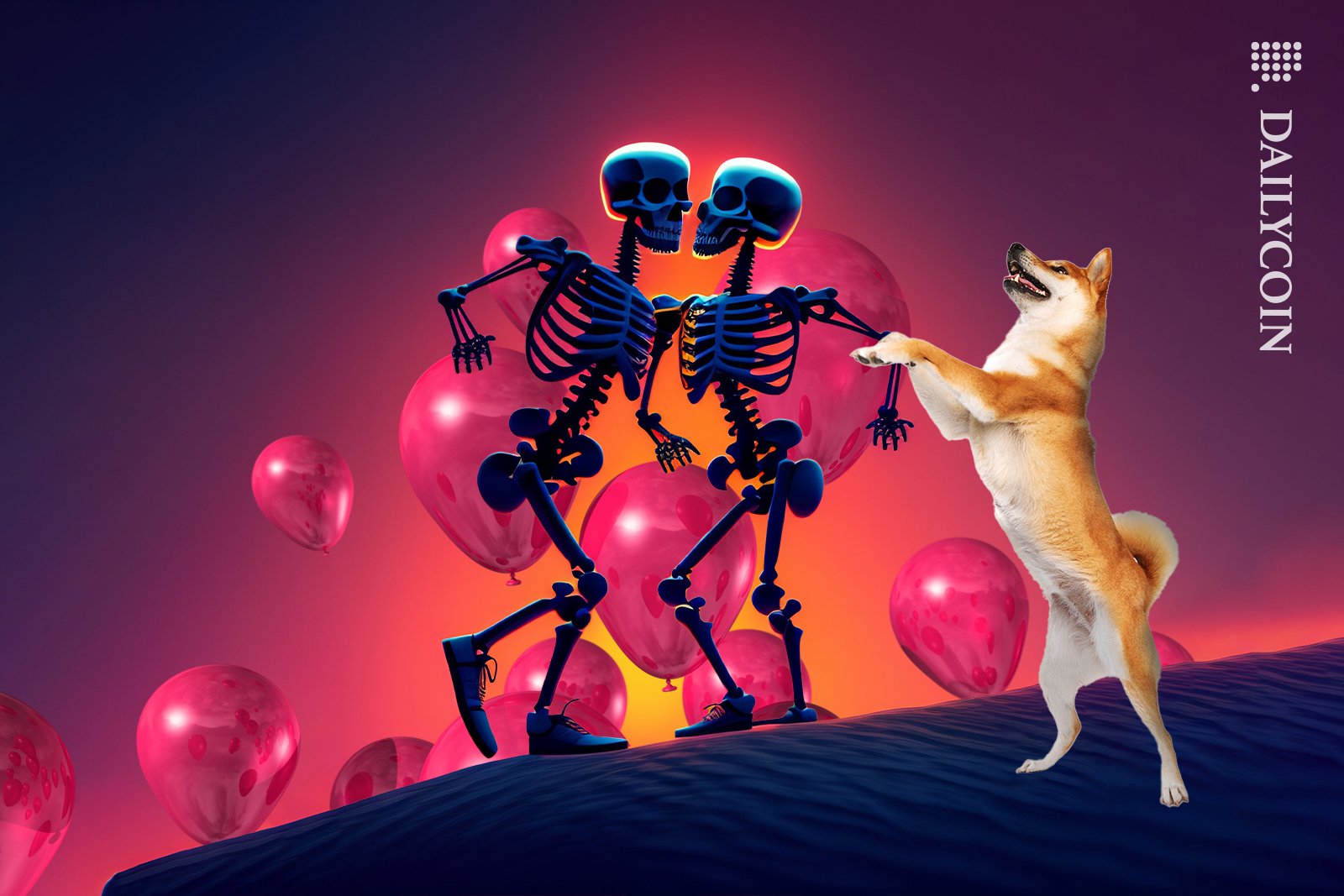 Two Seychelles-based major platforms add $BONE support.
The daily SHIB Burn rate dropped by 50.96% amid the news.
On-chain signals turn bullish as $BONE sees more adoption.
The Shiba Inu community, known as the SHIB Army, has actively asked several major crypto exchanges to list Bone ShibaSwap (BONE). After 126 days, the popular memecoin community rejoiced. Firstly, the Seychelles-based Huobi, the sixth-largest global crypto exchange, announced the listing of BONE.
Shibarium's BONE Sees More Adoption
The governance and gas fee token for Shiba Inu's Layer-2 upgrade Shibarium had a wild ride this year. Once entering the TOP 100 by global market cap, $BONE severely plunged on the launch of its 'puppynet' testnet, but recently managed to reclaim the long-term support level of $1. Currently, Bone ShibaSwap trades at $1.07, according to CoinGecko.
According to the official announcement by the Huobi exchange, BONE/USDT trading has been available for spot trading since yesterday. This comes just a day after BONE was added to OKX, another popular Seychelles-based crypto exchange.
On top of that, Shibarium's gas fee token was previously listed on Crypto.com, another major crypto exchange that was the first to introduce internal trading pairs between the tokens of the Shiba Inu Ecosystem.
Ultimately, the on-chain signals for Bone ShibaSwap indicate a bullish divergence as concentration and users making a profit grow. The only factor which could make $BONE lose momentum is a 10.67% drop in large transactions, according to crypto analytics tool IntoTheBlock.
On The Flipside
Just two transactions on Shibburn suggest that the SHIB holders are not motivated to reduce the supply of Shiba Inu (SHIB).
The 1,297,664 Shiba Inu tokens set ablaze in the last 24 hours equals just $13.63 across a community of 3.7 million members.
Why You Should Care
Shiba Inu's Layer-2 solution Shibarium is set to detach the popular dog-themed memecoin from Ethereum's blockchain and enter the era of a self-sufficient ecosystem.
FAQs
On what exchange can I buy BONE crypto?
Crypto enthusiasts can buy Bone ShibaSwap (BONE) on four major crypto exchanges. They include Binance.US, Crypto.Com, OKX, and Huobi Global. Bone can also be bought on ShibaSwap, the official decentralized exchange of SHIB Token.
Is BONE listed on Binance?
Binance.US listed BONE on April 25th, 2023. The global version of Binance does not support it at this time.
Where can I sell BONE coins?
BONE can easily be sold on decentralized exchanges. If a crypto enthusiast holds $BONE in a centralized repository, it can usually be sold for other tokens or simply spent via credit card.
Is BONE listed on Coinbase?
Coinbase does not list bone BONE. However, the vast Shiba Inu community, known as the SHIB Army, is constantly voting on social media to list BONE on Coinbase.
Explore the latest DailyCoin crypto news:
Bitcoin Rallies on News of First Republic Bank Troubles, Is There a Correlation?
Video from 2018 Shows Gary Gensler Saying Most Cryptos Aren't Securities