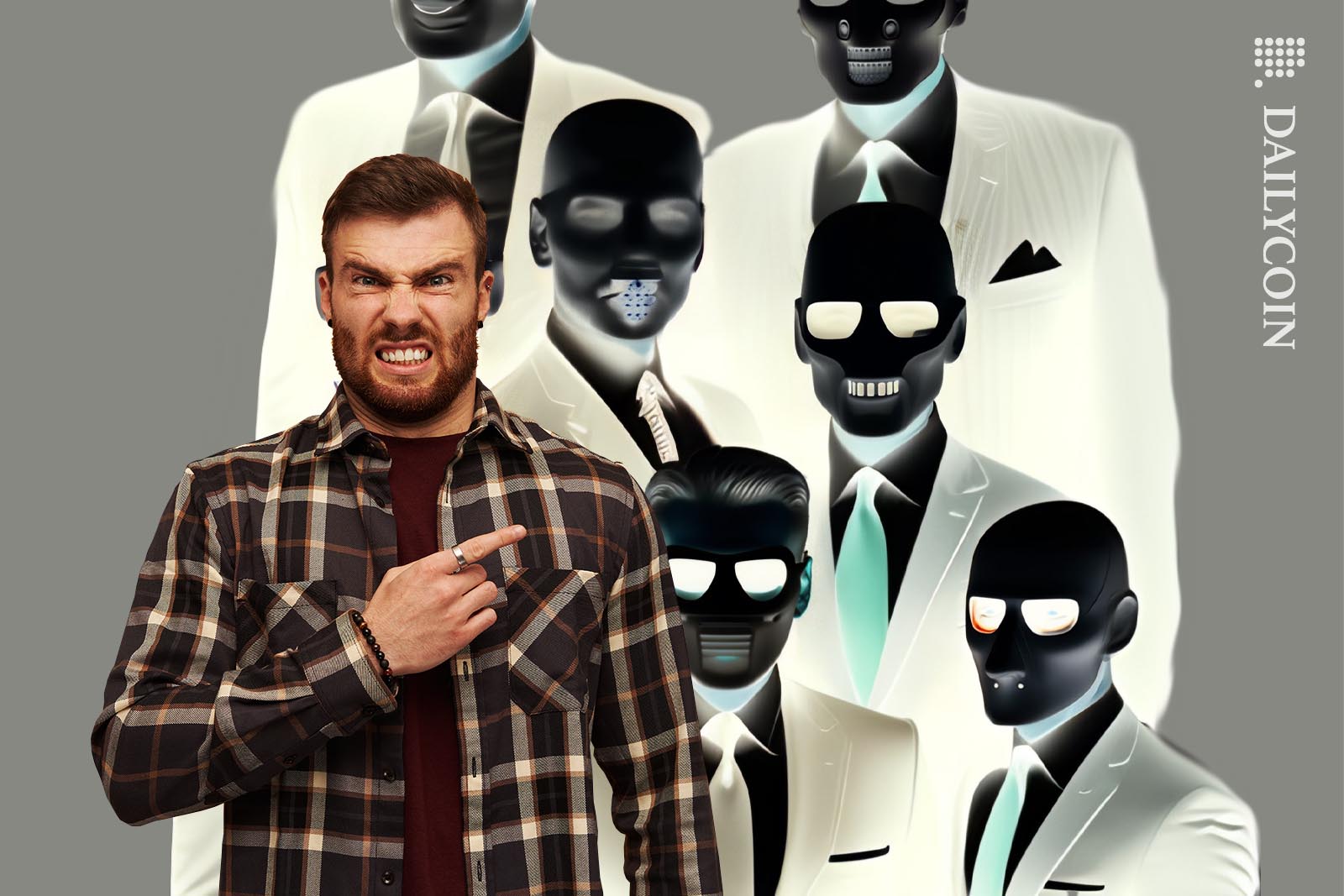 SHIB Discord admin blasts Shiba Inu impersonation attempts.
Shibarium L2 mainnet hits over 168,000 daily transactions.
Shibarium's gas fee token $BONE retests support at $0.80.
The soaring trading activity on Shibarium, the Layer-2 scaling solution for Shiba Inu (SHIB), now counts over 168,000 daily transactions and is getting ready to clear the 2 million transaction barrier. However, many prominent members of the Shiba Inu community have recently pointed out the rising number of scams on the Layer-2 scaling platform.
Counting 1,933,207 transactions on Shibarium in just a month since the mainnet relaunch, the 1,500% increased scaling capacity brings new opportunities for builders and crypto investors and extra opportunities for bad actors.
SHIB Admin Sends Warning Message
Lately, crypto phishing attacks on social media have used Shiba Inu's brand and symbols to appear as legitimate members of SHIB Token's developer team or Shibarium's social media management.
Shibarium's official Discord admin team member DaVinci lashed out at PawSwap, a decentralized protocol that uses similar symbolism to PawZone (PAW). In the Discord message, the admin accused PawSwap community members of the coordinated attack against Shibarium in recent days.
According to DaVinci, members of PawSwap infiltrated the Shiba Inu community to appear as another project, actively engaging in phishing scams on the mainnet, while "their entire presence is built on deception."
11% of All BONE Now Delegated on Shibarium
Meanwhile, the official Shiba Inu Layer-2 gas fee and governance token Bone ShibaSwap (BONE) trades at $0.808, falling deeper into the trap the relentless crypto bears set. The token has dropped by 10% in the last 14 hours, aiming to retest the crucial support at $0.80.
This takes $BONE back to June 21st, 2023 levels. On the brighter side, BONE successfully retested the $0.80 price range, peaking at $1.73 ten days before Shibarium's first launch on August 16th, 2023.
Finally, $BONE's role in Shibarium L2 is provident, with 28 million now staked on the mainnet.
On the Flipside
Shibarium's total value locked (TVL) has plunged to $688,555, a whopping 15.53% decrease in the last 24 hours, per analytics tool DefiLlama data.
In comparison, Shibarium touched the mark of $1.44M in late August and has continued to lose TVL in a two-week downward spiral period.
Why This Matters
Shibarium Layer-2 scaling solution brings new utility opportunities for the popular memecurrency Shiba Inu (SHIB).
Explore DailyCoin's latest crypto news:
China Bets Big on the Metaverse with Three-Year Action Plan
24% of Asset Managers Have Adopted Crypto – Report