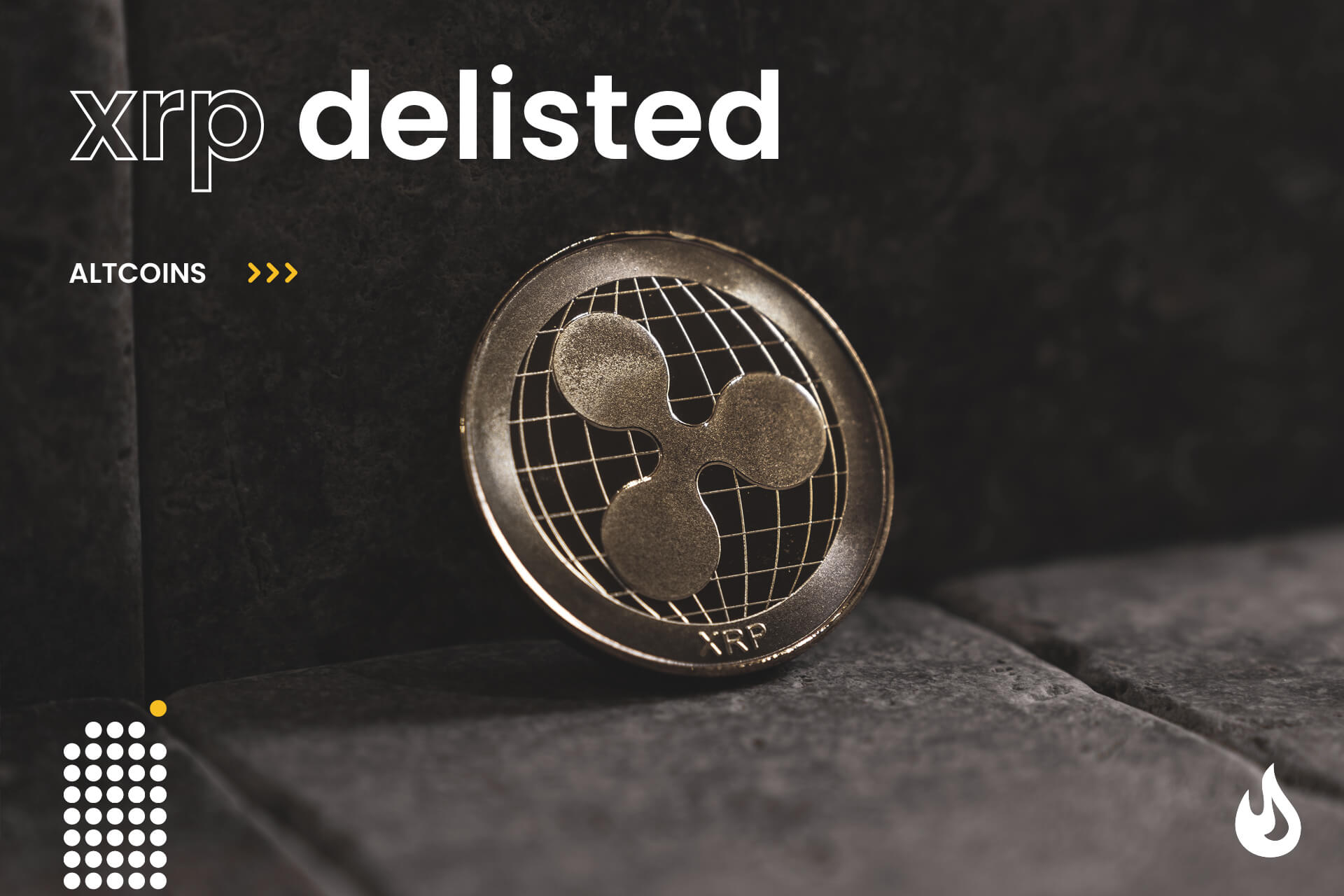 Crypto exchanges delist XRP after SEC lawsuit
Coinbase becomes the latest exchange to suspend trading for XRP
What's next for Ripple?
Leading cryptocurrency exchange Coinbase has become the latest exchange to suspend the XRP after the United States Securities and Exchange Commission filed a $1.3 billion against Ripple. In the lawsuit, the SEC alleged that Ripple Labs sold unregistered securities during its coin offering.
Coinbase Suspends Trade XRP Trades
While other exchanges are outrightly delisting the XRP, chief crypto exchange Coinbase has only announced plans to suspend trades for XRP. Coinbase made the announcement on Monday, 28th of December
Given the SEC's recent action against Ripple, all XRP books have been moved to limit only and Coinbase plans to fully suspend trading in XRP on Tuesday, January 19, 2021, at 10 AM PST. Afterwards, users will continue to retain access to their XRP funds.
Coinbase recently announced an IPO which many believe is is linked to Ripple's long-anticipated but still unseen IPO. Conibase had confidentiality filed its S-1, a form companies use to register their shares as securities. This puts them in a very unique condition.
The procession of the SEC lawsuit can provide feedback to Coinbase about how it views potential risk factors or other aspects of its operations. After that, Coinbase could then decide to delist XRP based on this feedback, or if the compliance burden is too much it could even scrap its IPO ambitions.
The list of exchanges that have delisted XRP is growing.
Already OSL, Bitstamp, Crosstower, Bitwise Asset Management, and Beaxy have delisted XRP.
In July 2019, the SEC filed a lawsuit against Kik Interactive Inc. and Block.one, the parent company of EOS.
Kik paid a $5 million fine to settle those charges. In September 2019, Block.one agreed to settle the charges by paying a $24 million civil penalty.
Since the US Securities and Exchange Commission, announced its lawsuit against Ripple Labs, the XRP has dropped in price by 42%, from $0.47 to $0.27
In 2019, EOS and Kin faced SEC lawsuits and survived. Before the lawsuit, Kin had a market capitalization of $6 million, but currently, the digital asset has a market capitalization of $100 million. EOS is still in the process of recovering.
Although the SEC lawsuit filed against Ripple will take a toll on the market capitalization of XRP in the short term, at the end of the lawsuit, we may see Ripple take a definite stand on the XRP being security or not. With a definite stand, Ripple can proceed to launch its long-awaited IPO.