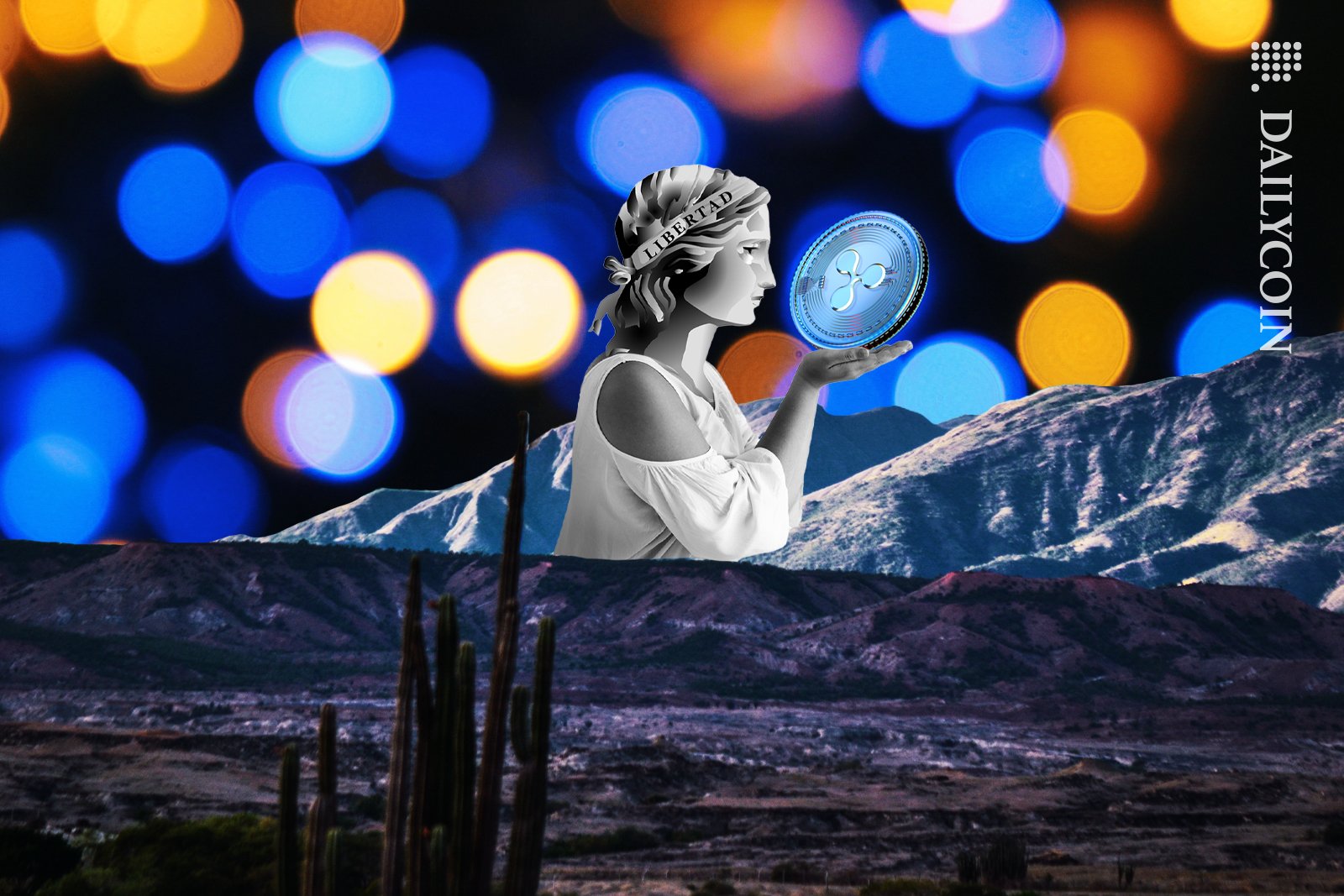 Colombia's central bank has partnered with Ripple to explore the potential of blockchain technology.
Ripple's CBDC platform has been tested in a controlled environment.
Colombia has considered imposing restrictions on cash transactions.
Colombia's esteemed central bank, Banco de la República, has joined forces with pioneering blockchain firm Ripple to embark on a compelling exploration of the vast potential of blockchain technology. This collaboration is poised to revolutionize Colombia's high-value payments system by leveraging Ripple's cutting-edge Central Bank Digital Currency (CBDC) platform.
Colombia Embraces Ripple's CBDC Platform
In a strategic alliance between Banco de la República and the Ministry for Information and Communications Technologies (MinTIC), Ripple's CBDC platform will undergo a meticulous pilot phase.
This exciting endeavor falls within the overarching framework of MinTIC's comprehensive blockchain experimentation initiative. Notably, Ripple ensures that this pilot phase will be conducted in a controlled environment, safeguarding precious public resources.
Mauricio Lizcano, the Minister of Information Technologies and Communications of Colombia, eloquently highlighted the significance of this collaboration by emphasizing the potential for improved efficiencies in the entities involved.
Ripple's CBDC Platform Set to Disrupt the Public Sector Landscape
By meticulously assessing the outcomes of developing a blockchain-based solution, the project aims to enhance and seamlessly complement existing processes, all while upholding robust security measures.
James Wallis, Ripple's Vice President of Central Bank Engagements and CBDCs, is enthused about the transformative impact that this collaboration could have on the public sector.
He expressed his belief that by harnessing the power of Ripple's CBDC Platform, underpinned by the innovative XRPL technology, groundbreaking advancements in utilizing blockchain technology will be unlocked.
Restricting Cash Transactions
This momentous partnership comes in the wake of Colombia's government contemplating the introduction of a central bank digital currency as a catalyst for seamless transactions and a potent weapon against tax evasion.
Additionally, plans are underway to restrict cash transactions exceeding 10 million Colombian pesos ($2390), further solidifying the government's commitment to embracing the digital realm.
On the Flipside
Although the pilot phase of Ripple's CBDC platform is conducted in a controlled environment, it may not accurately reflect the challenges and complexities that could arise when implemented on a larger scale.
The move towards a cashless society could disenfranchise certain segments of the population who rely heavily on cash for their daily transactions.
A CBDC implementation in the public sector may face bureaucratic hurdles and resistance to change, potentially slowing down the realization of its full benefits.
Why This Matters
By piloting Ripple's CBDC platform and embracing the transformative potential of blockchain, Colombia sets a precedent for other nations, reinforcing the global movement towards decentralized financial systems and paving the way for widespread acceptance of digital currencies in the public sector.
To stay updated on the latest developments in the adoption CBDCs, including Visa, Santander, and Brazilian banks joining Brazil's CBDC pilot, read here:
Visa, Santander, and Brazilian Banks Join Brazil's CBDC Pilot
To learn more about the ongoing battle between Ripple and Hinman regarding XRP's decentralization, read here: