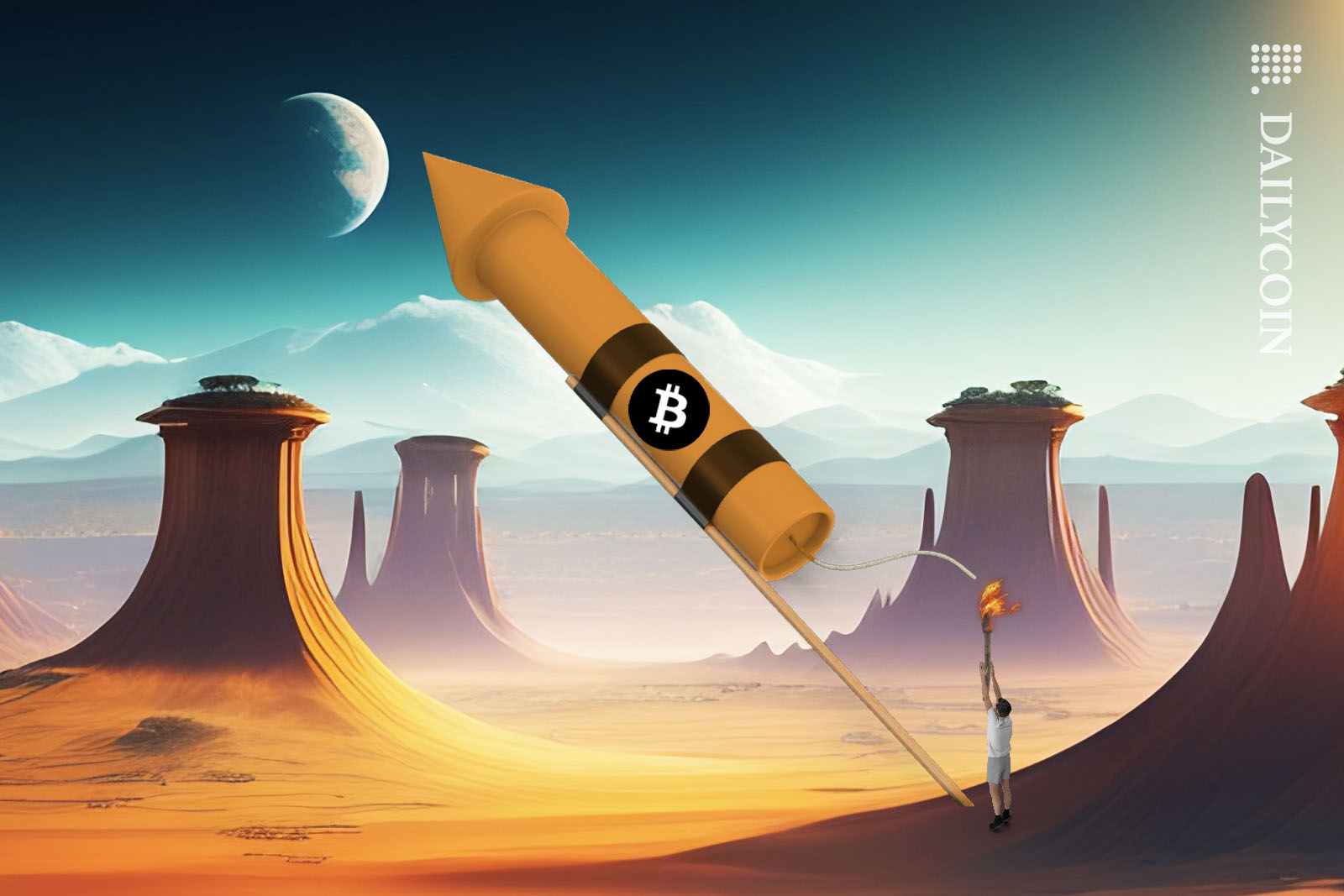 Anthony Pompliano believes Bitcoin will repeat history.
The crypto investor underscored key events such as ETF approvals could lead to a massive rally.
Pressure is piling on the SEC to grant ETF approvals.
Bitcoin has been mired in a bearish trend for months, unable to break above key resistances after it lost the psychologically important $30,000 support level in July. The underwhelming price action has cast a shadow of doubt and pessimism among crypto investors and analysts, who now question Bitcoin's short-term prospects.
However, despite the weight of the prevailing bearish sentiment, crypto investor Anthony Pompliano remains upbeat, predicting that a rally reminiscent of 2020 is brewing under the surface.
Bitcoin Price Predicted to Skyrocket
Drumming up bullish sentiment, Pompliano drew parallels between the current state of the market and the exciting conditions in 2020. Recounting the prior period, the crypto investor referenced key events that led to a perfect storm for a Bitcoin price surge, such as unprecedented money printing and the Bitcoin halving in May 2020.
In 2020, the market leader experienced what Pompliano termed a "demand shock, supply shock" scenario, which led to substantial gains. Fast forward to now, the crypto investor is confident that history is about to repeat itself, with the upcoming April 2024 halving and spot ETF approvals looming on the horizon.
Firmly asserting his bullish vision for Bitcoin, Pompliano stated: 
"I think we're watching the exact same thing play out here. ETF application will be the demand shock, the supply shock is coming with the halving, and we should go up hundreds of percent again." 
Still, the Securities Exchange Commission's (SEC) consistent denial of spot ETFs continues to be a major roadblock for the industry. However, with institutional giants such as BlackRock and Fidelity pushing for ETF approval, some think it's only a matter of time before it happens.
Spot ETFs When?
For over a decade, the crypto industry has been lobbying the SEC to approve a spot Bitcoin ETF, but the securities regulator has stubbornly held firm in denying the applications. This persistent rejection has led many investors to assume a Bitcoin ETF would never come to fruition.
The landscape shifted in June when BlackRock, the world's largest asset manager, filed a spot BTC application. This high-profile move was soon followed by other filings from major players like Invesco, WisdomTree, Fidelity, VanEck, Bitwise, Ark Invest, and Valkyrie. With these financial giants piling on the pressure, some believe the SEC has no choice but to give in.
The jury is still out on when the first approval might come. Lory Kehoe, the founder of Blockchain Ireland, holds little hope that it will happen this year. In contrast, Analysts Eric Balchunas and James Seyffart put odds of 75% on approval in 2023, which Pompliano agreed with.
On the Flipside
High inflation and rising rates foster macroeconomic conditions different from 2020.
Pompliano previously predicted a $250k Bitcoin price by the end of 2021, which fell spectacularly short.
Ark Invest and 21Shares have filed applications with the SEC for spot Ethereum ETFs.
Why This Matters
While the halving and potential spot ETF approvals could act as bullish catalysts, Bitcoin's future remains unpredictable given the macroeconomic conditions and uncertain regulatory environment.
Find out how Grayscale is piling on the pressure to bring a spot ETF to market:
Grayscale Calls for Bitcoin ETF Approval Meeting with SEC

Learn more about the community pushback on Privacy Pools here:
Vitalik's Privacy Pools Proposal Leaves Purists Disillusioned