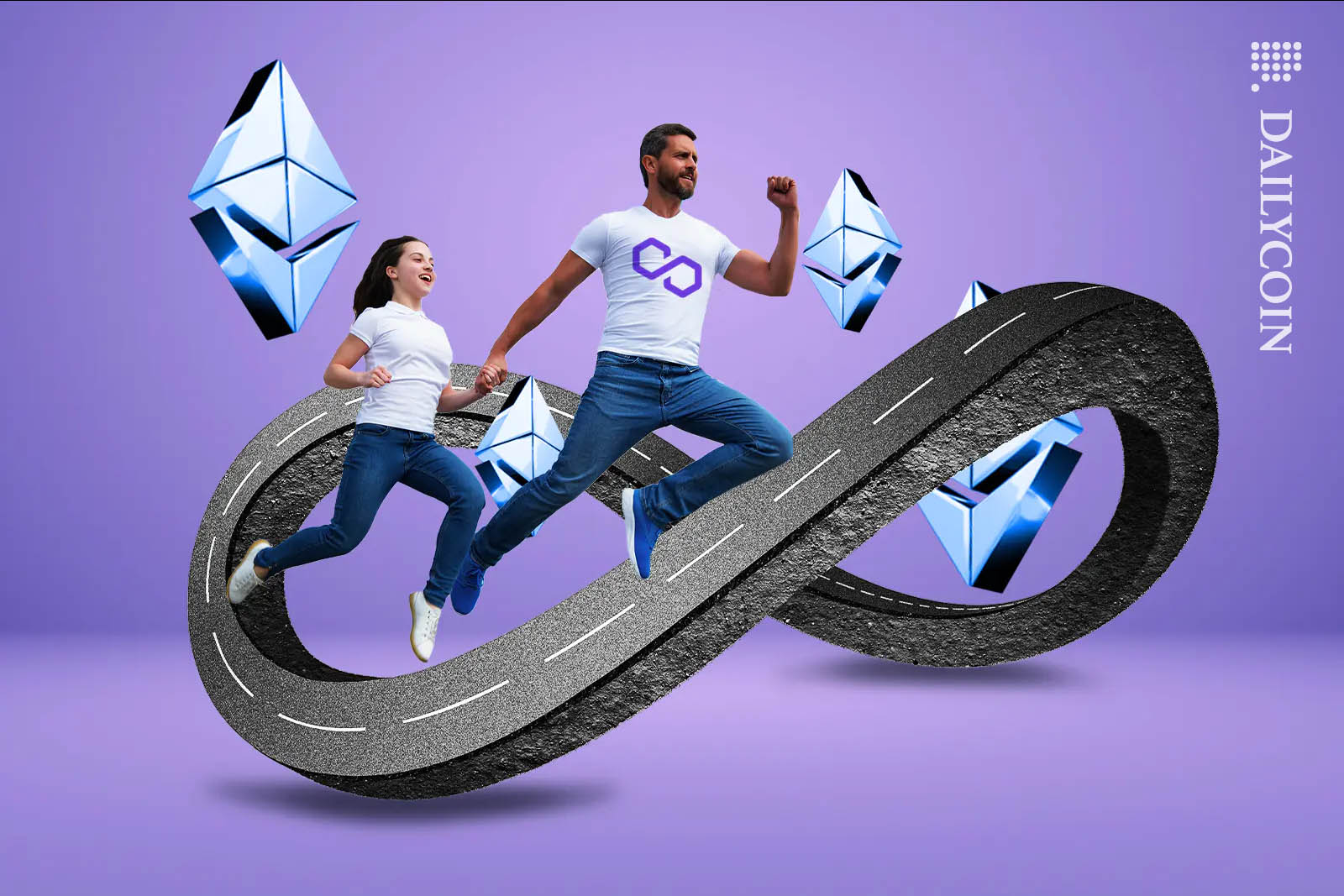 Polygon zkEVM reached a huge milestone in terms of transactions.
Polygon co-founder Sandeep Nailwal likened Polygon zkEVM's growth to a "hockey stick growth."
TVL on Polygon zkEVM also keeps rising.
Polygon and other crypto projects have had a rough two years in the crypto bear market. However, Polygon seems to be improving, especially concerning its newly-launched zkEVM.
On Wednesday, Polygon zkEVM reached a record in transactions on the network.
Polygon zkEVM Hits 1 Million Transaction Mark
Polygon zkEVM has continued its stellar growth over the past few months. Launched in March, Polygon zkEVM has just hit a huge milestone.
On Wednesday, the total number of transactions on Polygon zkEVM hit 1one million, according to data from the Polygon zkEVM scan. It hasn't been a full day after that, and the number is already 1.4 million.
Sandeep Nailwal, Polygon co-founder, likened the exponential growth of transactions of Polygon to a "hockey stick growth."
Polygon zkEVM Airdrop Rumors Intensify
Interestingly, Nailwal might be the sole reason Polygon zkEVM is currently experiencing such massive growth. That's because Nailwal sent two crypto tweets in the past month aiming at a potential airdrop for Polygon zkEVM users.
First, Nailwal responded to a tweet criticizing low activity on Polygon zkEVM due to non-existent incentives. He said, "There is no rule that an existing token can't do a massive airdrop."
Immediately after that tweet, the total value locked (TVL) on Polygon zkEVM grew exponentially. Polygon zkEVM's TVL currently stands at $34.38 million, according to data from L2Beat.
A few weeks after the initial tweet, Nailwal retweeted a tweet pointing to Polygon zkEVM's growing TVL and asked a rhetorical question: "Airdrop incoming?"
Since then, Polygon zkEVM has become the 11th largest Ethereum Layer-2 in TVL. Arbitrum, Optimism, and zkSync Era are at the top of the list.
On the Flipside
Polygon zkEVM's growth is most likely due to airdrop rumors. That usually happens is that after the airdrop activity goes down substantially.
Why This Matters
Polygon zkEVM is one of the most promising Ethereum scaling solutions. It's encouraging to see people recognize that and use the network.
Read more about Polygon 2.0:
How Polygon 2.0 Transforms Ethereum with Its New Value Layer
Read more about MATIC being labaled as a security:
Polygon (MATIC) Fails to Rebound After Being Labeled Security by SEC