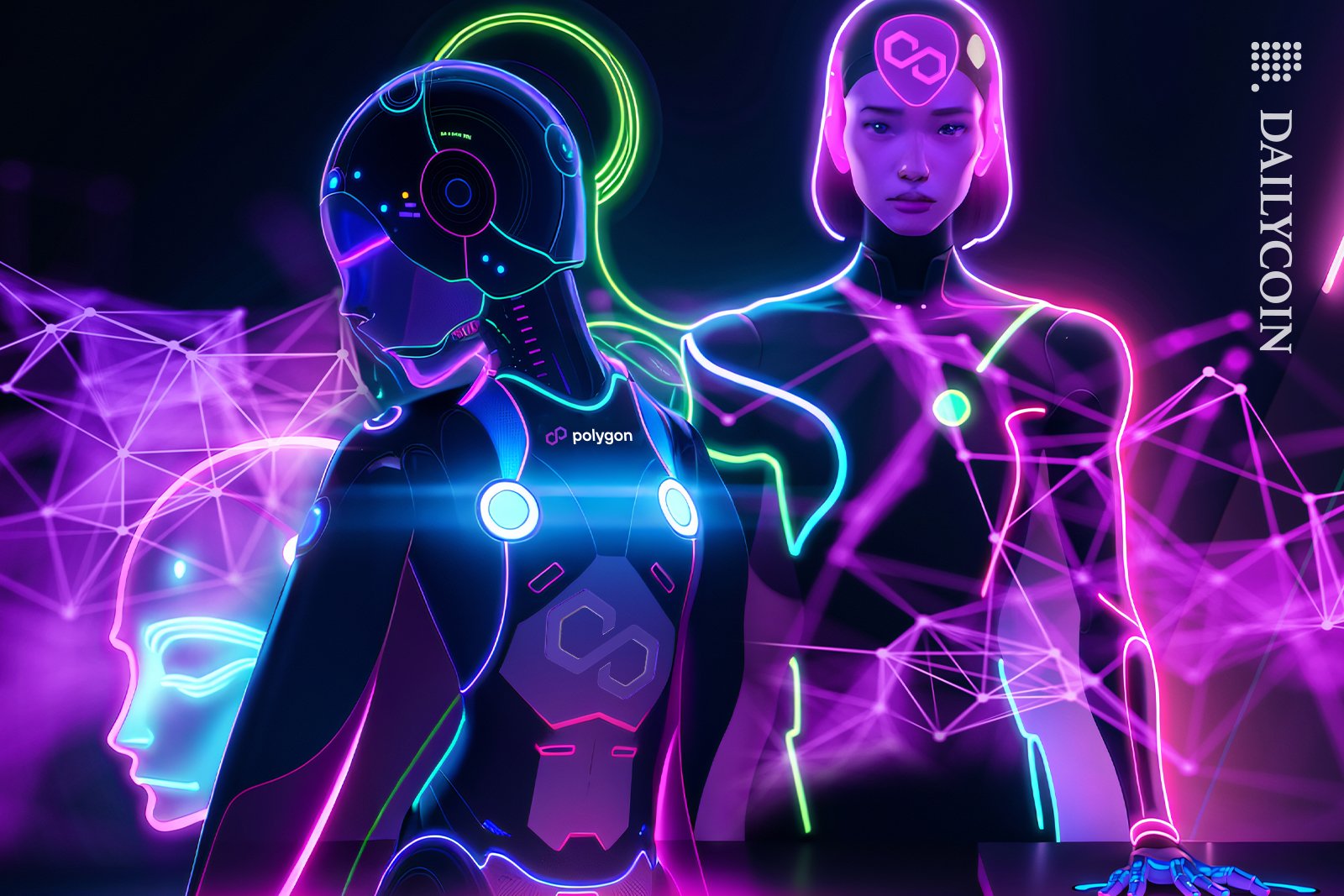 Polygon announced that it would transform Polygon PoS into Polygon zkEVM validium.
Polygon zkEVM validium will have numerous benefits that Polygon PoS didn't have.
Polygon PoS validators will play an unexpected role in Polygon zkEVM validium.
Changing how a blockchain works from the ground up is incredibly tough. For example, Ethereum developers worked for multiple years to move the blockchain from Proof-of-Work to Proof-of-Stake.
Similarly, Polygon has just announced that it is transforming its Proof-of-Stake blockchain to a zkEVM validium. Here's how it works.
Polygon to Transition PoS Chain to zkEVM Validium
Polygon, the Ethereum Layer-2 powerhouse, is going to carry out a major upgrade to its existing Proof-of-Stake chain.
The development team behind the project revealed on Tuesday that the PoS chain, one of the most popular blockchains, is going to be transformed into a zero-knowledge Ethereum Virtual Machine (zkEVM) validium.
Polygon said that the main motivation to transform the PoS chain was the goal to integrate zero-knowledge technology into it since Polygon 2.0, announced last week, revealed that ZK will power all Polygon chains.
How Polygon zkEVM Validium Works
Polygon zkEVM validium is the first of its kind. In essence, Polygon zkEVM validium can be thought of as a "sibling" to the Polygon zkEVM rollup.
The only difference between, say, a zk-rollup like Polygon zkEVM and Polygon zkEVM validium, is that the latter posts transaction data off-chain rather than to Ethereum.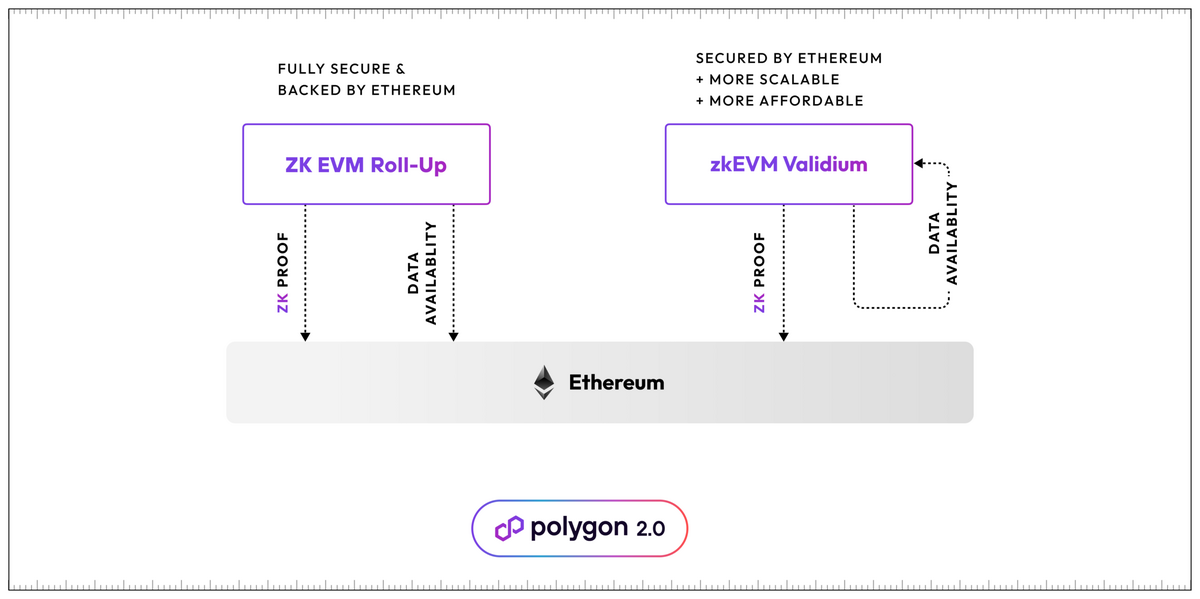 This, in turn, presents multiple benefits, including lower fees because posting transaction data to Ethereum is cheaper and a higher throughput because Polygon zkEVM validium is not bounded to Ethereum.
As for tradeoffs, Polygon zkEVM validium will use Polygon PoS's 100+ validators as the data availability layer. Polygon PoS's validators will also be the entities deciding which transactions to include in a block and in which order.
As for users and developers, Polygon said that the transition to Polygon zkEVM validium would have little to no impact on their daily experience of using Polygon. MATIC tokenomics will also not change.
On the Flipside
Rollups are considered more secure than validiums because they rely on data availability on Ethereum mainnet.
It's not clear why users should use Polygon zkEVM validium instead of Polygon zkEVM and whether those two chains are going to joined together.
Why This Matters
Polygon zkEVM validium is another step towards greater adoption of crypto technology. For Polygon and the Ethereum community, the new design of the Polygon PoS chain is another milestone in the journey towards scaling Ethereum.
Read more about Ethereum layer 2 TVLs soaring:
Ethereum Layer-2 zkSync Era's TVL Soars Over $500M as Rollup Race Continues
Read more about Binance's opBNB:
How opBNB Doubles BNB Smart Chain's Throughput and Drives Down Costs