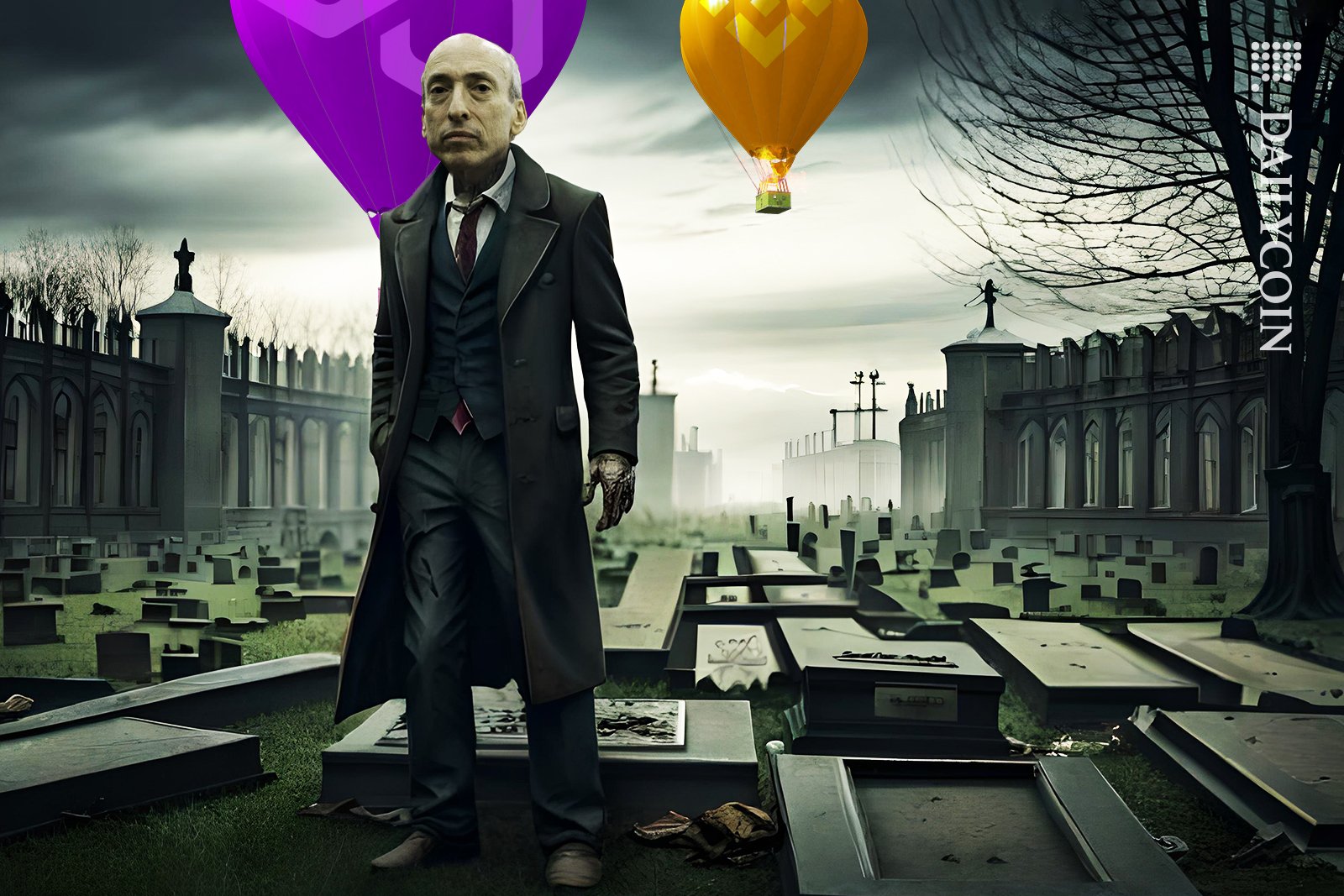 Volumes are returning to altcoins.
Amid this resurgence, Polygon (MATIC) and BNB are seeing the highest interest.
The investor interest comes amid preparations for significant upgrades.
Enforcement actions from the United States Securities and Exchange Commission in June 2023 sent the prices of altcoins down.
Recently, however, the markets appear to be staging a recovery as altcoins rallied on Tuesday, July 11. Amid this rally, data has revealed that Polygon (MATIC) and BNB have garnered the most interest.
Polygon (MATIC) and BNB Volumes Soar
In a tweet on Wednesday, July 12, crypto analytics platform Santiment asserted that volume was flowing back into altcoins, tipping MATIC and BNB as the biggest gainers. 
While conceding that it was difficult to pinpoint the reason for the recent surge in MATIC and BNB volumes, Santiment told DailyCoin that the recent interest was likely linked to rising prices. Both assets had notably recorded over 7% gains in the recent altcoin rally.
"It's often not anything fundamentally related to the asset, or anything news related. Traders are simply chasing pumps, and trading volume can help support continued rises. Social volume spiking, on the other hand, is typically worrisome news, because this indicates that the crowd is getting FOMO. And these historically are where tops form," Santiment added in conversation with DailyCoin.
The recent surge of interest in MATIC and BNB also comes as both communities are buzzing over key upgrades.
The Polygon network is gearing up for the launch of Polygon 2.0, which promises to unify liquidity across the Polygon ecosystem through seamless interoperability. Polygon Labs also recently underwent a structural change, appointing a new chief executive officer.
At the same time, BNB developers recently introduced opBNB, a fork of the popular Ethereum Layer-2 scaling solution Optimism. Developers claim the solution will double BNB's throughput and half transaction costs.
At the time of writing, MATIC and BNB boast a 24-hour volume of $307.2 million and $516.28 million, respectively, per data from CoinMarketCap.
On the Flipside
Despite volume gains, the altcoin price rally has slowed over the last 24 hours.
The asset classification of MATIC and BNB remains unclear in the U.S.
Why This Matters
MATIC and BNB are among the most significant crypto assets judging by market capitalization. The renewed investor interest indicates that the SEC's crypto enforcement efforts have not dissuaded investors.
Read this to learn more about the recent altcoin rally:
Polygon (MATIC) Leads Altcoins in Recovery from SEC Attack
Polygon's zkEVM is experiencing explosive growth. Find out more: