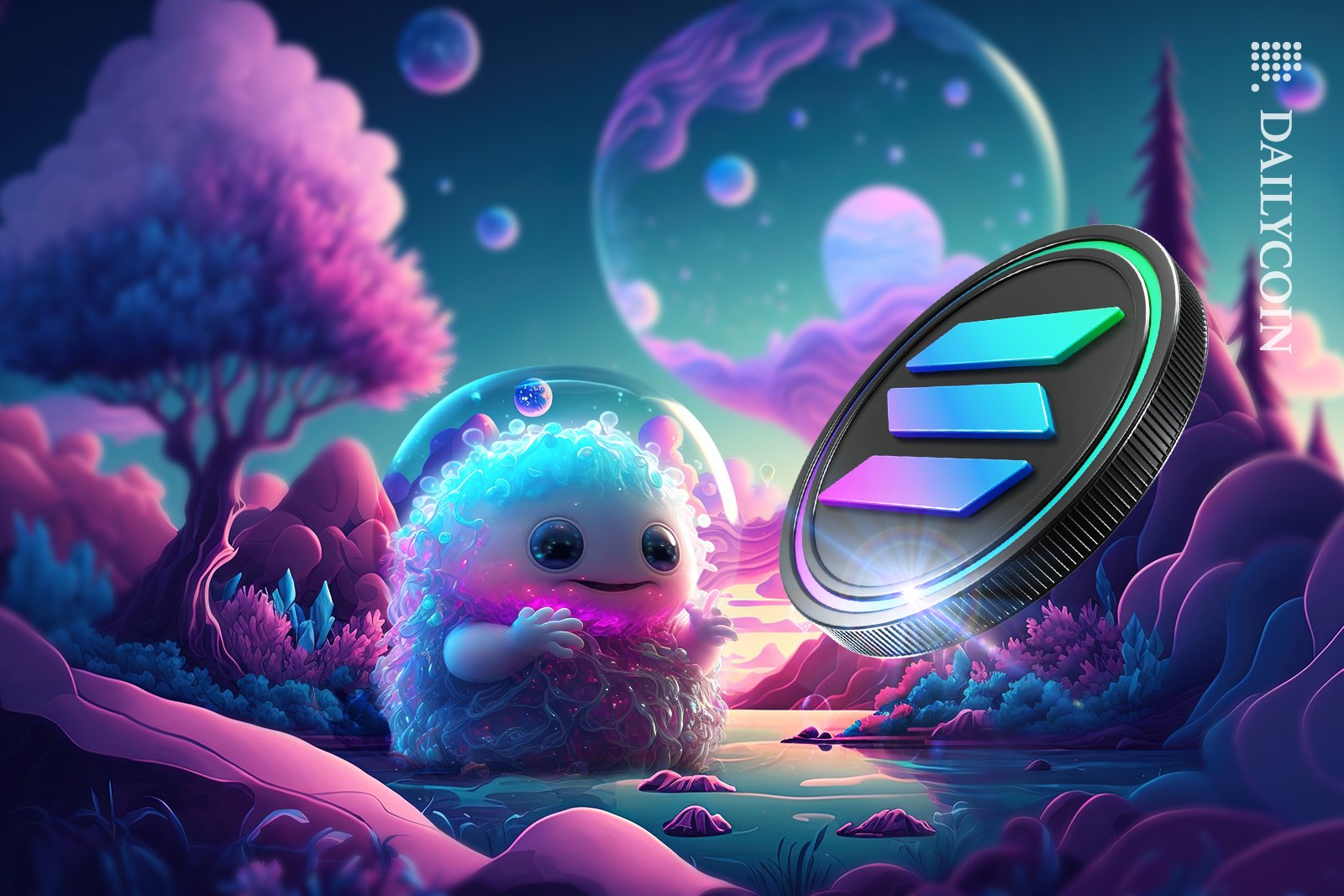 Polygon is edging out Solana in NFT sales.
The network is posting significant growth metrics compared to Ethereum.
The recent growth spurt comes despite the planned exit of y00ts.
Polygon's NFT ecosystem has recently come under significant scrutiny amid DeLab's decision to migrate the y00ts NFT collection to the Ethereum network after just four months on Polygon.
But despite the scrutiny sparked by the y00ts migration, recent data suggests that the rumors of the death of Polygon's NFT ecosystem are greatly exaggerated.
Polygon Surpasses Solana
At the time of writing, data from CryptoSlam shows that the Polygon network ranks second in net NFT sales volume (excluding wash trading) over the past 30 days with $33 million, ahead of Solana with $32 million and behind Ethereum with $249 million.
Highlighting the network's recent achievement, Polygon Labs Executive Chairman Sandeep Nailwal asserted that it was the first time the Ethereum scaling solution had clinched the second position in NFT sales volume across a 30-day reference period.
Nailwal contended that Polygon had achieved this feat even though a huge chunk of the network's NFT sales are unaccounted for on CryptoSlam.
"...a lot of Polygon NFT volumes are done by games etc which process payments via Credit Cards etc but only transfer NFTs onchain. We should try to get them reflected on these dashboards somehow," he noted.
Aside from the recent bump in Polygon's NFT trade volume ranking, Nailwal highlighted other encouraging growth markers within the NFT ecosystem. For one, Polygon boasted over three million NFT transactions within the period, three times the number on Ethereum. The large number suggests several small NFT transactions are happening on the network. According to Nailwal, the proliferation of these small transactions is the "ultimate dream of crypto."
Additionally, the Polygon founder pointed out that the network with over 131,000 NFT buyers boasted about 30% more buyers than Ethereum.
The recent growth spurt in the Polygon NFT ecosystem comes as new collections like DraftKings and Misfits by Pluto gain notoriety within the community. In the past 30 days, DraftKings has accounted for $12 million in NFT sales volume on the Polygon network.
On the Flipside
There is still a significant level of NFT wash trading on Polygon, with wash trading volumes reaching over $43 million in the past 30 days, according to CryptoSlam data.
Why This Matters
Polygon's NFT sales surpassing Solana's in the past 30 days highlight the ecosystem's growth as new collections and marketplaces launch on the Ethereum scaling solution.
Read this to learn more about the impact of y00ts exit from Polygon:
Is y00ts' Ethereum Migration a Blow to Polygon's NFT Ecosystem?
Binance is seeking a protective order against the SEC. Find out more: