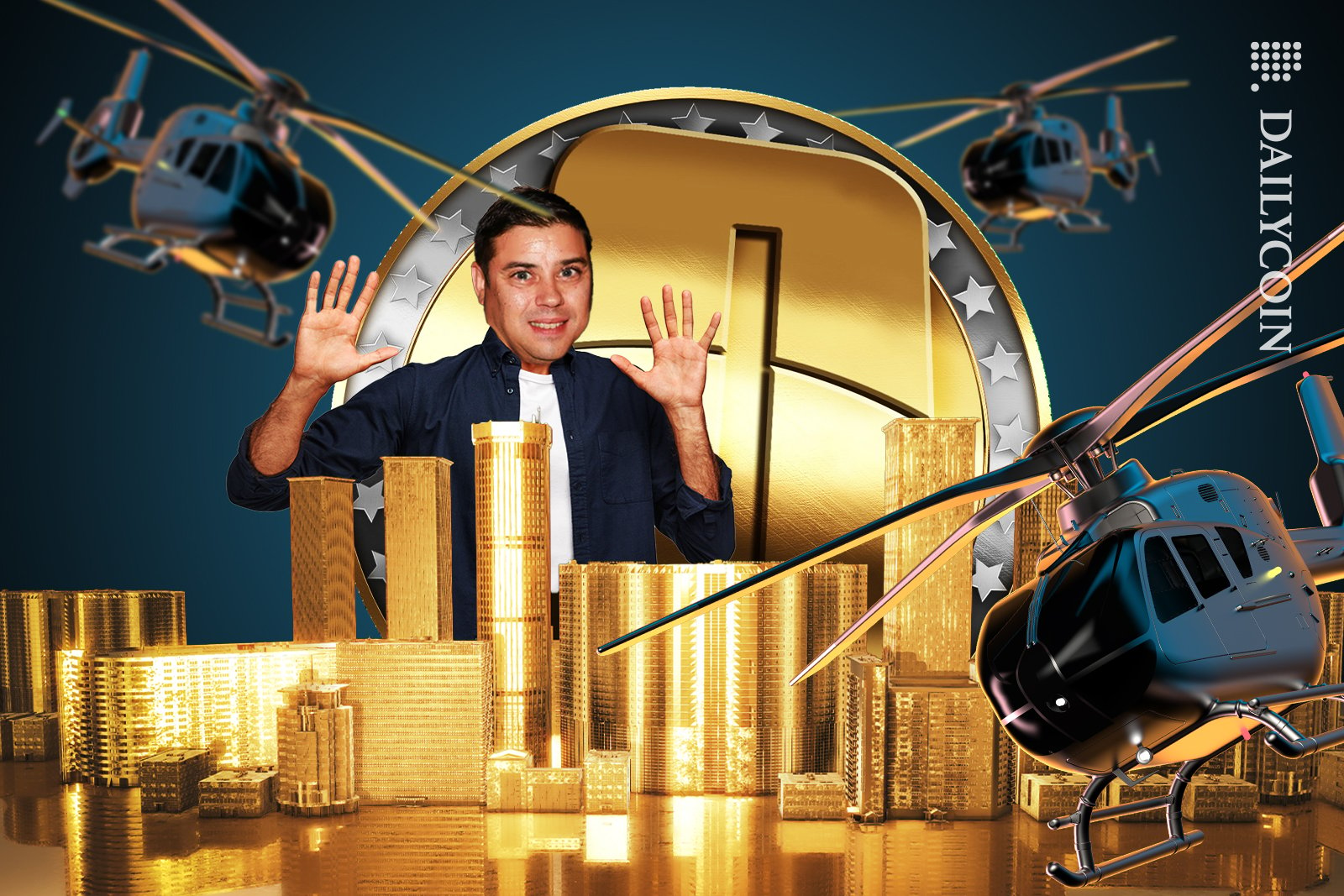 A OneCoin co-founder has officially been sentenced to prison.
The lengthy prison term was accompanied by an order to forfeit millions of dollars.
The co-accused in the fraud scheme remains at large.
The U.S. District Court for the Southern District of New York has sentenced Sebastian Karl Greenwood, the co-founder of the fraudulent OneCoin crypto scheme, to 20 years imprisonment.
The Department of Justice (DOJ) charged Greenwood and his absent co-founder Ruja Ignatova with orchestrating a massive fraud scheme that marketed and sold the dubious OneCoin cryptocurrency through a global multi-level-marketing (MLM) network.
The Multibillion-Dollar Scam
In December 2022, Greenwood pleaded guilty to the wire fraud and money laundering charges pressed against him by the U.S. Department of Justice (DOJ).
Per the latest press release by the U.S. Attorney for the Southern District of New York, Damian Williams, Greenwood conceived an elaborate, ungenuine global MLM structure for OneCoin, where he was the master distributor of the cryptocurrency and the leader of the network.
Greenwood earned 5% of monthly OneCoin sales generated by users who recruited other members to purchase crypto packages in exchange for commissions. The scheme swindled over $4 billion from at least 3.5 million victims between 2014 Q4 and 2016 Q4 alone.
The U.S. attorney also pointed out that the claims by Greenwood and Ignatova that OneCoin paved the way for a "financial revolution" as a Bitcoin killer" were utterly false and misleading.
"In fact, OneCoins were entirely worthless, and investors were left with nothing, while Greenwood lined his own pockets with over $300 million.  We hope this lengthy sentence resonates in the financial sector and deters anyone who may be tempted to lie to investors and exploit the cryptocurrency ecosystem through fraud," Damian Williams said.
The Flashy Swindler
The prosecution affirmed that Greenwood used proceeds from the scheme to purchase luxury watches, footwear, and designer clothes totaling about $2 million. On top of traveling the world using a private OneCoin jet, Greenwood also made a £475,000 down payment for a Sunseeker yacht.
Read why an ex-OpenSea product manager was sentenced to prison:
Ex-OpenSea Executive Lands in Prison for NFT Insider Trading

Stay updated on why SBF's motion for temporary release from detention was denied:
SBF Fails Bid for Temporary Release as Trial Looms