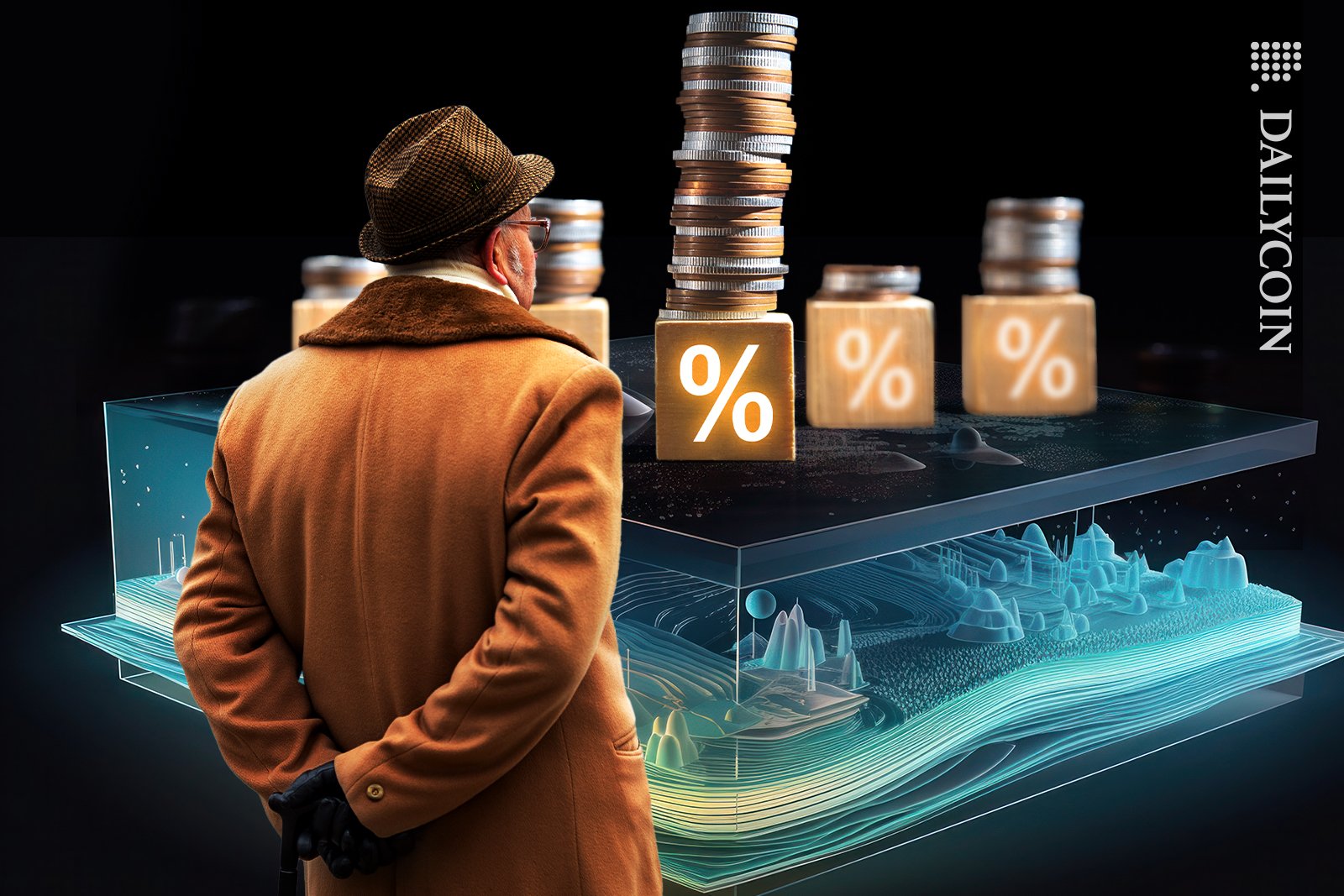 The Fed has retained its key interest rate amid mounting inflation and economic resilience.
The cryptocurrency market has responded nonchalantly to the Fed's decision.
The September statement has revealed subtle shifts in the Fed's assessment of economic growth.
The Federal Reserve's (Fed) announcements have long been regarded as a litmus test for economic policy and its subsequent impact on various sectors. However, the recent Federal Reserve announcement failed to trigger the anticipated ripple effect in cryptocurrency.
Market Unmoved by Fed's Interest Rate Announcement
The Fed opted to maintain its key interest rate without alteration on Wednesday. However, they've hinted at another rate increase later this year
Interestingly, the cryptocurrency market, often known for its sensitivity to economic indicators, displayed little immediate reaction to the Federal Reserve's announcement regarding interest rates. This lack of movement was particularly evident in the case of Bitcoin's price, which remained relatively stable.
This stability contrasts with the central bank's decision to lower its future rate-cut projections for the coming year, reflecting its resolute commitment to maintaining elevated interest rates as a countermeasure against the ongoing inflationary challenges.
The Federal Reserve's September statement exhibits only marginal deviations from its July counterpart. One notable alteration lies in the central bank's characterization of economic growth, which has transitioned from "moderate" to "solid."
On the Flipside
The cryptocurrency market's nonchalant response to the Fed's announcement might indicate a growing disconnect between traditional financial systems and the digital asset realm.
Despite the Fed's stance, the cryptocurrency market's stability may reflect a more mature and less speculative market than in previous years.
Why This Matters
The Federal Reserve's decision to maintain its key interest rate amid mounting inflation and a resilient economy has left the cryptocurrency market relatively unfazed. This highlights the market's growing independence from traditional financial indicators and underscores the evolving dynamics within the crypto space.
To learn more about the impact of Congress' upcoming bills on Ripple, read here:
Ripple Leadership Feature in Congress for Upcoming Bills

To stay updated on the latest Ripple report and its implications for 95% of the world's GDP through CBDCs, read here:
Ripple Report Reveals 95% of World's GDP Considers CBDCs