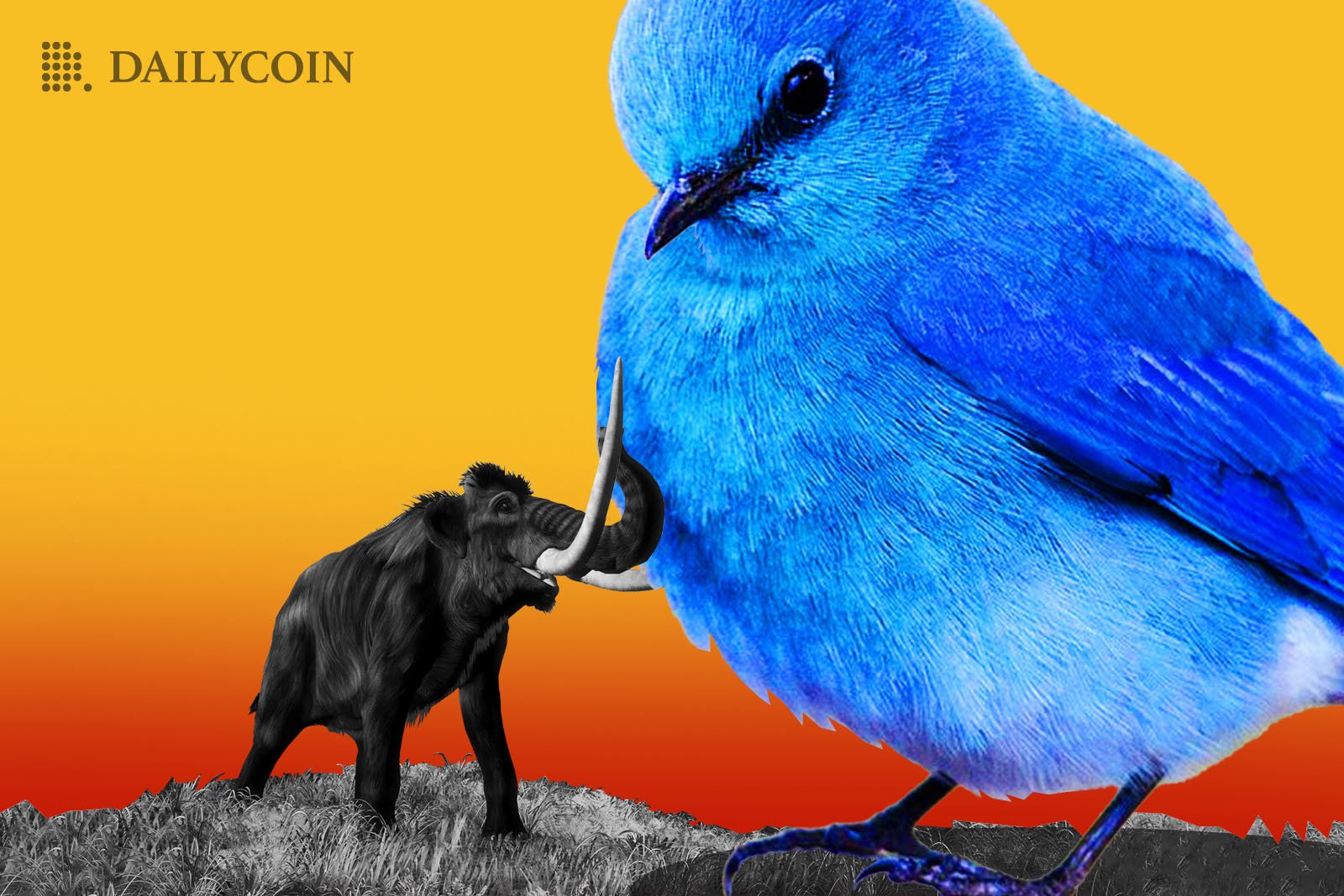 One decentralized social network is making waves these days, as Elon Musk's recently acquired Twitter continues to experience turmoil due to mass layoffs. Mastodon, a social network that has been around since 2016, meanwhile doesn't ring a bell for most people. However, its number of active users significantly increased in the last couple of weeks.
Mastodon, named after the now-extinct animal of the elephant species, is revived through a group of Twitter's refugees. They're fleeing the platform in fear that the new boss is going to make Twitter his playground, rather than a free speech mecca.
Indeed, the new Chief Twit, Elon Musk, has a completely different approach to the micro-blogging platform than the previous owner. It's therefore no surprise that the radical changes brought about strong backlash from both Twitter's staff and its veteran users. According to the stats, Mastodon gained a whopping 489,000 new users since Elon Musk's Twitter takeover on October 27th, 2022.
According to Eugen

Mastodon hit 1,028,362 monthly active users across the network today. 1,124 new Mastodon servers since Oct 27, and 489,003 new users

NOT TOO SHABBY https://t.co/rRIsKstjbA

— Sweet Leaf🌊⚡️🎸 (@trx1000) November 7, 2022
What Mastodon Has To Offer That Twitter Doesn't
Besides decentralization, the German-headquartered Mastodon social network has a few extra perks that people can make use of. For instance, Mastodon users can join different servers according to their interests and get customized emoticons, an edit button and the option to auto-delete new messages that go against the guidelines.
Speaking of features Twitter doesn't have— here are some other perks of joining Mastodon!

✅Edit button
✅Server-custom emoticons
✅Auto-delete posts option
✅Extended notification bar (see image)
✅500 character limit
✅Advanced post filter system
✅Content warnings
& more! pic.twitter.com/qDdmlzPXuz

— Mastodon (@joinmastodon) November 5, 2022
However, some loyal Twitter users are rather sceptical about the emerging decentralized social network. For instance, Dogecoin (DOGE) founder Billy Markus, a.k.a Shibetoshi Nakamoto, said
"Mastodon is the social network that no one cares about unless someone tweets about it", implying that the German micro-blogging invention is simply too small to compete with Twitter.
mastodon is the social network that no one cares about unless someone tweets about it

— Shibetoshi Nakamoto (@BillyM2k) November 7, 2022
Mastodon doesn't support end-to-end encryption.
People on Twitter argue that Mastodon is simply too difficult to be a possible replacement for Twitter.
The Twitter chaos provides endless possibilities for decentralized social networks. That's well illustrated by Mastadon, which received half a million new signups in less than two weeks.